PPG prominence is the new normal in Hong Kong Derby reckoning
High-cost PPs used to have the upper hand in the Hong Kong Derby but PPGs winning the last three highlights an overall shift in approach to sourcing horses that looks set to continue a while longer.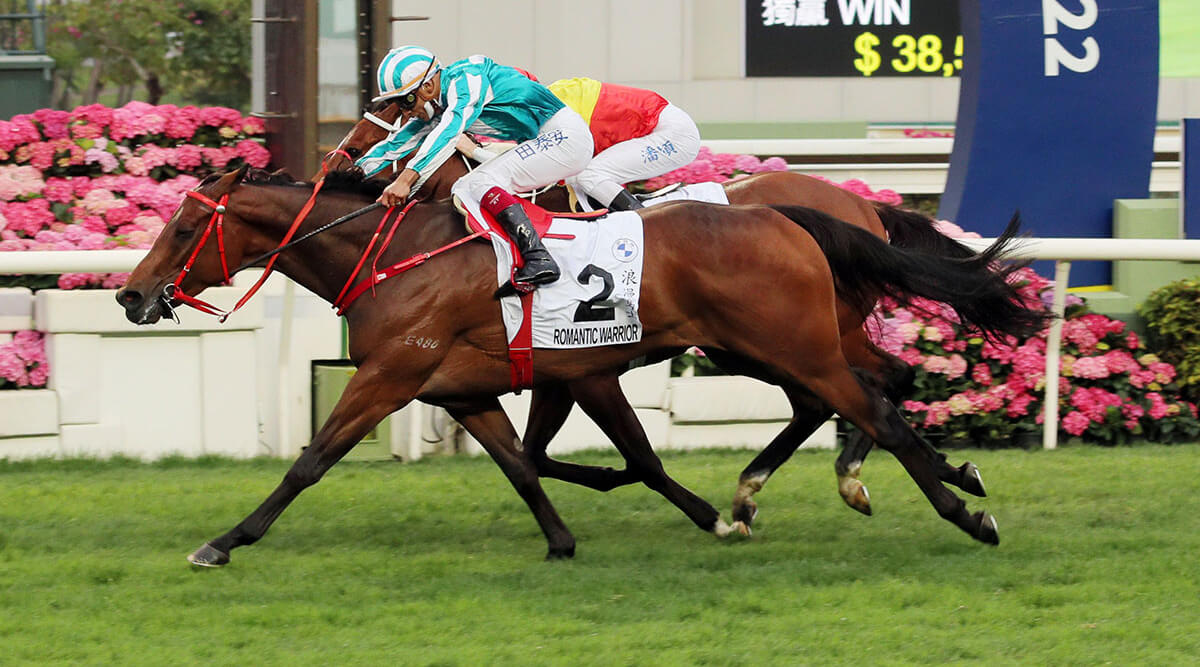 HKIS graduate Romantic Warrior defeats PPG California Spangle to win the 2022 Hong Kong Derby. (Photo by HKJC)
The dawning of a new year throws the spotlight onto Hong Kong's four-year-olds and the Classic Mile at the end of January will begin the serious sifting of the crop, being as it is the first of two major lead-ups to the race that makes the whole place tick, the Hong Kong Derby, at the end of March.
But before we reach the Classic Mile in just over three weeks, or February's follow-up, the Classic Cup, there is already a shuffling of the pack taking place and on Sunday at Sha Tin a Class 3 handicap restricted to four-year-olds could offer a big clue as to how this year's Derby might take shape.
Not only will the contest give an inkling as to how many of the highly-touted candidates are on the right trajectory, but also it could shed light as to whether or not the recent trend of PPG ascendancy will continue through this year's Derby.  
The 85-60 contest over 1600 metres this weekend garnered 15 entries, one more than the 14-runner maximum: three of those were PPGs (Privately Purchased Griffins), unraced at point of import, against 12 PPs (Privately Purchased horses) already raced before their arrival and, in some cases, now in a race against time to acclimatise to their new reality.  
The contest's PP contingent features tried imports with stakes race profiles, among them the Irish G2-winner Atomic Beauty, the G1 Prix Morny runner-up from France, Viva Chaleur, the G1-tested ex-Ballydoyle galloper Ivy League, last year's Britannia Stakes winner Thesis and a rare filly in Hong Kong, the G1 Australian Guineas third Bon's A Pearla.