New dawn in Hong Kong racing as Zhang Yuesheng and Mary Slack join owners list
The Hong Kong Jockey Club has welcomed its first imports owned by non-resident international owner-breeders as it seeks a new way to invigorate the horse population.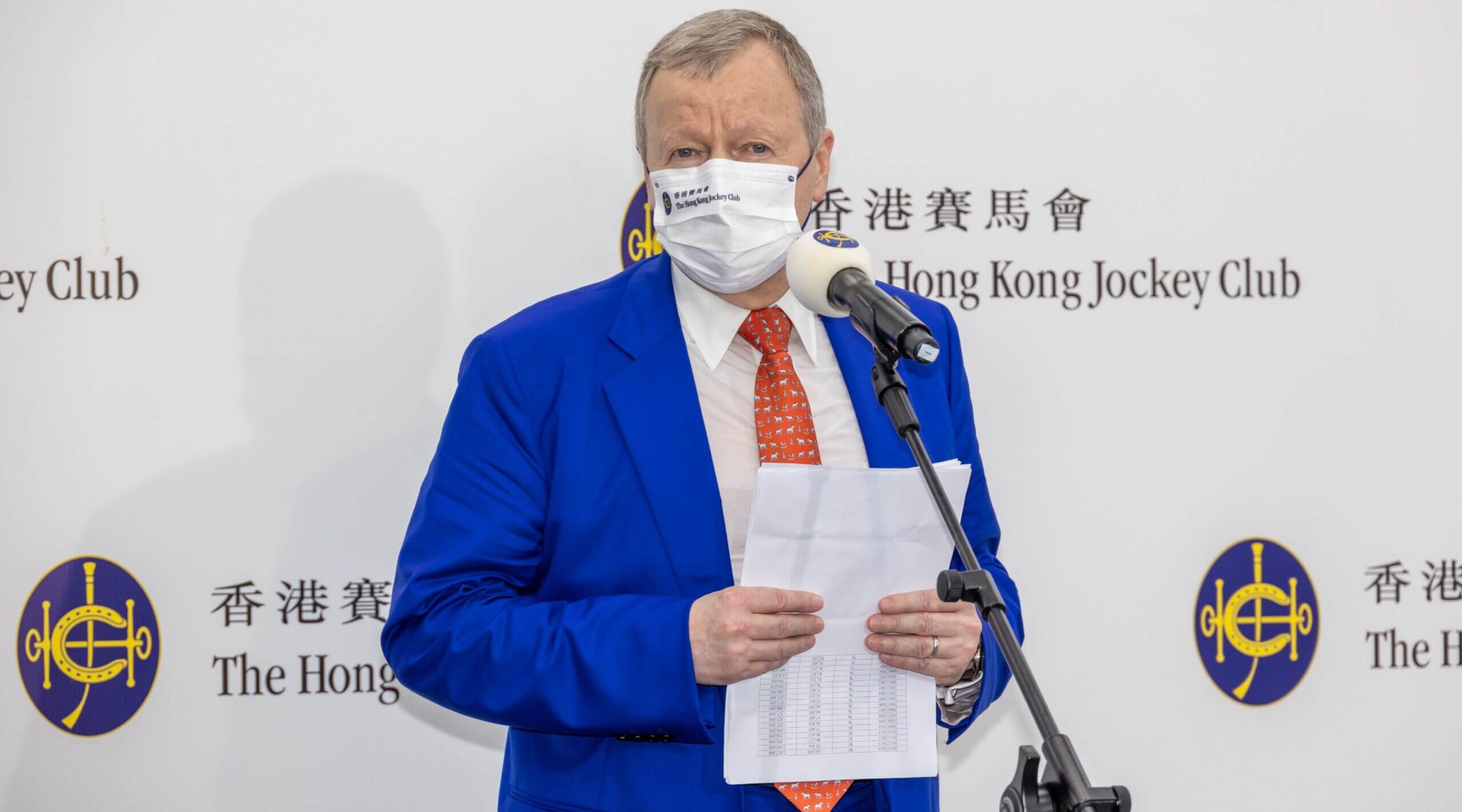 HKJC CEO Winfried Engelbrecht-Bresges. (Photo by Lo Chun Kit/Getty Images)
The Hong Kong Jockey Club has allowed selected international owners into its membership model in an attempt to bolster Hong Kong's top-end horse quality and recover its diminished population.
HKJC sounded out a number of significant owner-breeders around the world earlier this year and from those, billionaire businessman Zhang Yuesheng and South African racing doyenne Mary Slack are the first to have horses trained full-time in Hong Kong.
Any new owners must be HKJC Racing Members, which requires the stiff formality of being 'signed in' by a Voting Member, but, in a break from long tradition, being a Hong Kong resident is no longer a requirement.
Zhang's famous green and white 'Yulong' colours will be seen aboard the British PP (Private Purchase) import Show Respect, which arrived in Hong Kong on September 10 to be trained by Douglas Whyte, and Slack's first PP Wings Of War landed last Friday on its way to Tony Millard's stable.