Asian Racing Review: Danny Shum's pre-Cox Plate complaints
On this week's episode of Asian Racing Review with Michael Cox and Andrew Le Jeune, Danny Shum is once again the focus after the Hong Kong trainer revealed he was 'not that happy' with Romantic Warrior's Werribee base.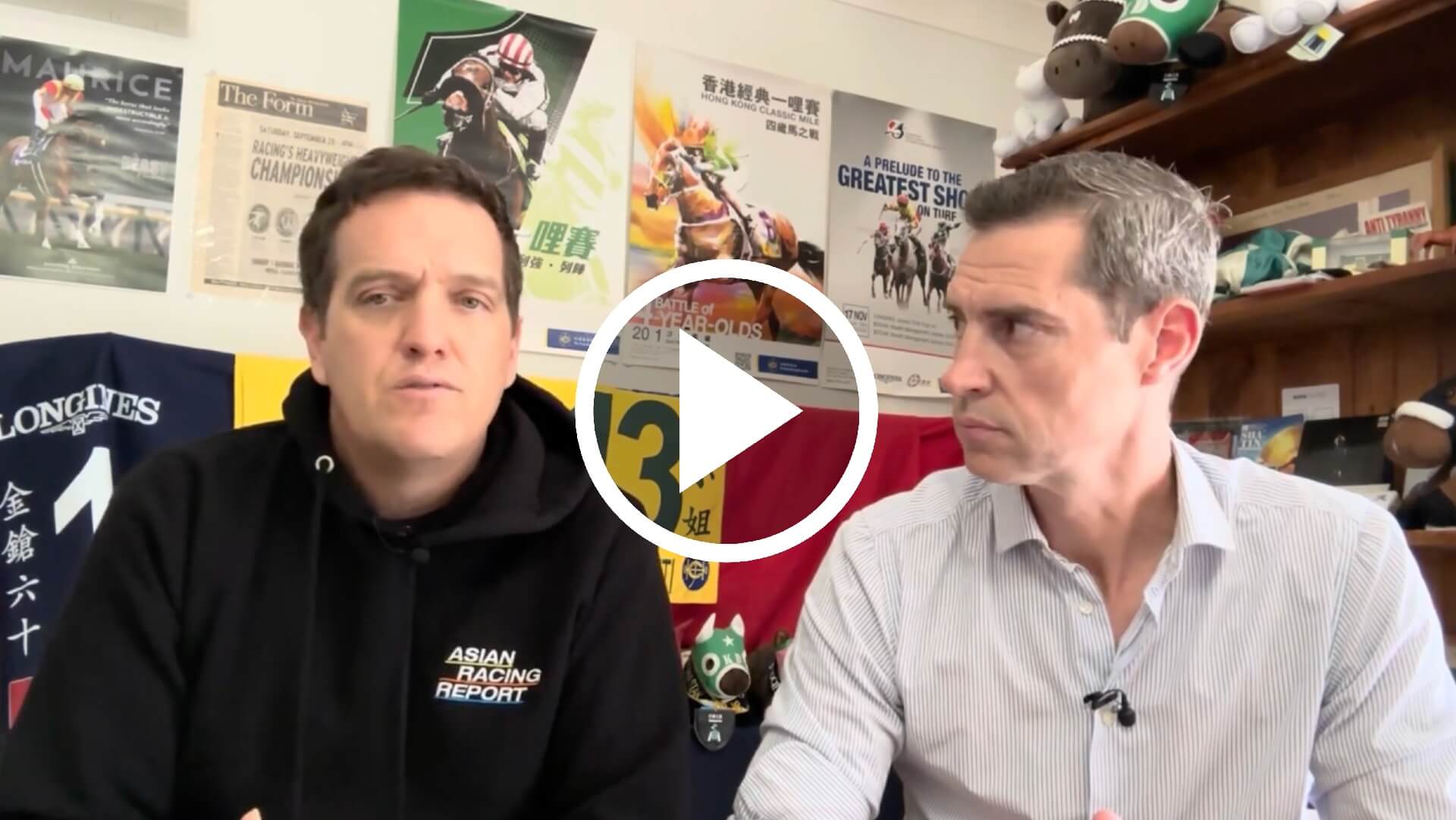 Michael Cox has his say about Danny Shum's ongoing commentary around Romantic Warrior.
Danny Shum has said his Cox Plate favourite Romantic Warrior will be only '90 or 95 per cent fit' heading into Saturday's big race, blaming limited training facilities at the quarantine training centre. But why didn't the trainer know what he would be working with? 
That is the question Asian Racing Report Editor Michael Cox asked on this week's edition of Asian Racing Review, suggesting Shum hadn't done his due diligence ahead of his trip down under.
"With regards to Danny Shum's comments, it is part of the trainer's responsibilities to know what facilities were available there," Cox said. "How do you not know? Part of your job as a trainer is to know what sort of facilities are on offer there."
Shum's told press he was 'not that happy' with Werribee's facility, which did not include a walking machine or equine pool in his section. 
"That is what he has to work with and he can wish all he wants that they are different but he should have known what they were going to be," Cox said.
Watch the discussion around Romantic Warrior's Cox Plate preparation: 
Also on this week's episode of Asian Racing Review:
Lucky Sweynesse, the 'trainwreck preparation' continues and Zac gets rolled on seven favourites (7:35): Is the season-by-season assessment of Manfred Man's licence compromising his decision making? (9:25);  Kikuka Sho recap, looking forward to Tenno Sho (Autumn) (12:10).
Group 1 favourites emphasise the rising force of Hong Kong's 'local' trainers