Zac Purton reveals bone fractures aren't halting his march
Part one of our three-part on-camera interview series with Zac Purton, where Hong Kong's champion jockey reveals the extreme impact his riding career has had on his body, including 17 fractures in the past nine months.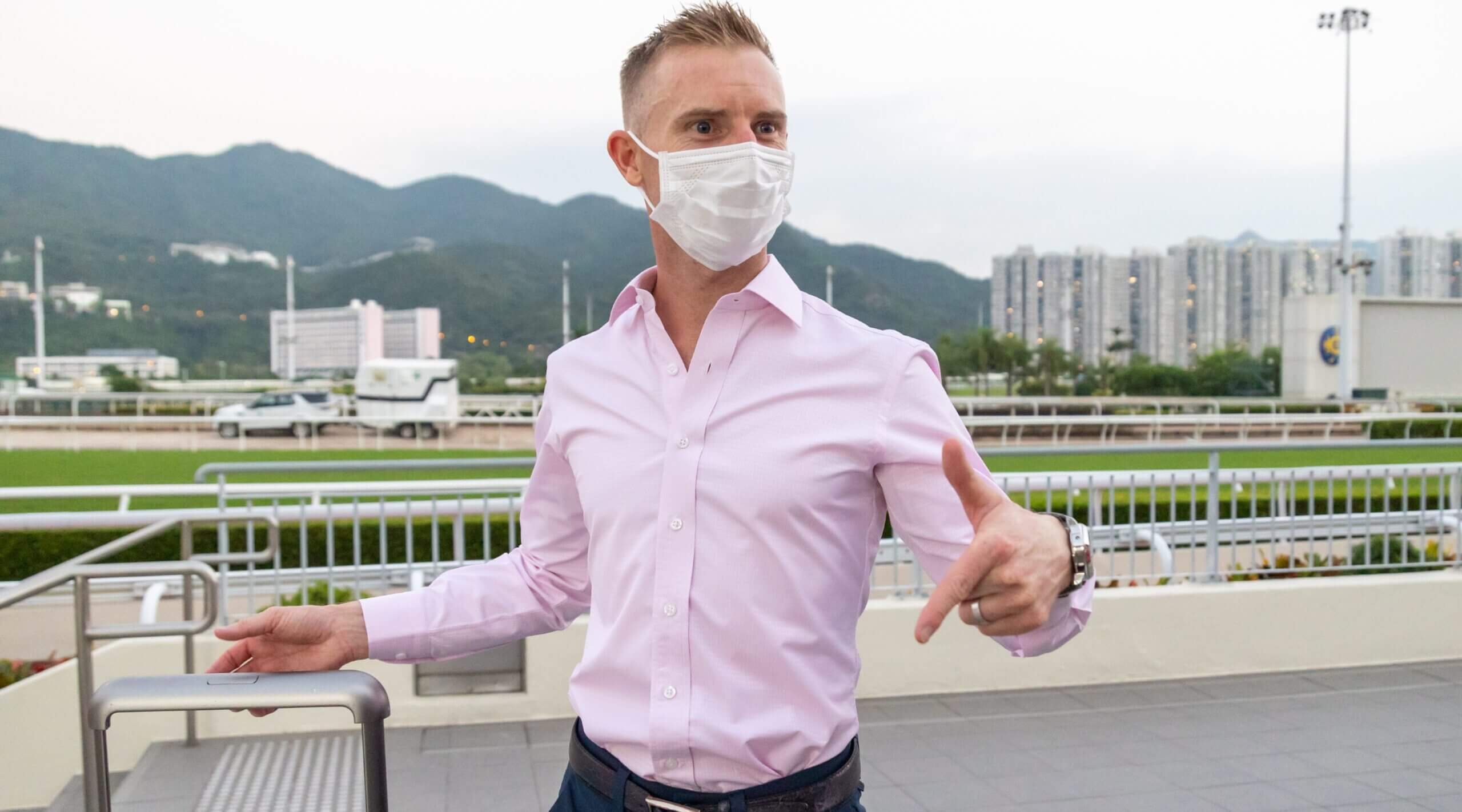 Zac Purton after his personal best seven-timer at Sha Tin on Sunday. (Photo by Lo Chun Kit/Getty Images)
Zac Purton has been riding with a fractured foot. Hong Kong's five-time champion jockey revealed to Asian Racing Report in an on-camera interview that he was close to being ruled out until December after injuring his foot while holidaying in The Maldives this past summer.
The Australian is in searing form in the absence of his great rival Joao Moreira and has 21 wins on the board – 12 more than his nearest pursuer – after riding a seven-timer at Sha Tin last Sunday, but a misjudgement when being a "Group 1 idiot" and jumping into the sea off a boardwalk could have left him sitting at home wearing an orthopaedic boot instead.
Purton said in the interview that he reported his foot pain to the Hong Kong Jockey Club's chief medical officer after returning from holiday and an MRI scan revealed two fractures; this led to the stewards telling him that he had been stood down on medical advice. Specialists wanted to put a cast on the foot and have him recover by resting up for at least three months, just as the current season was about to start.
"(The specialist) explained that one of the bones I fractured was the cuboid bone and it's quite an important bone in your foot, it supports the arch," Purton said.
"He goes, 'this can be quite a serious thing, if you break it completely right through, it's surgery; you're looking at three to six months out; I want to put you in a cast for four weeks, a boot for another couple of weeks after that and in eight weeks' time you can start to build yourself back up and in three months, you'll be able to ride.'"
But Purton proved persuasive in putting forward an alternative plan. He stopped his preseason programme of running and cycling and rode trackwork for a few days, then returned to the specialist for an x-ray.
"This was 10 days before the start of the season. (The specialist) said, 'I'll let you go on,'" Purton continued. "The results show I was able to handle it. If I'd listened to the specialists … I'd still be in a cast now and I probably wouldn't be riding until December."
Purton said he has had 17 fractures in nine months, dating back to his fall from Lucky Patch in last December's G1 Hong Kong Sprint, but is determined to compete as long as his body feels up to it.
"If I think I can compete, I want to be out there," he said. "I don't need to be 100 percent. I can deal with pain, I can ride through pain, I can block it out when I'm competing and that's just the mindset that I have.
"Other people might be different. I might be wrong, the way I think, and long-term it might come back to bite me, but at the moment I'm a jockey, I want to ride winners, I need to ride winners and I will do whatever it takes to get out there and compete." 
On track and off, Purton is the master of the Hong Kong game