On track and off, Purton is the master of the Hong Kong game
The Australian outpointed Joao Moreira 4-0 on the season's final day to seal a fifth title.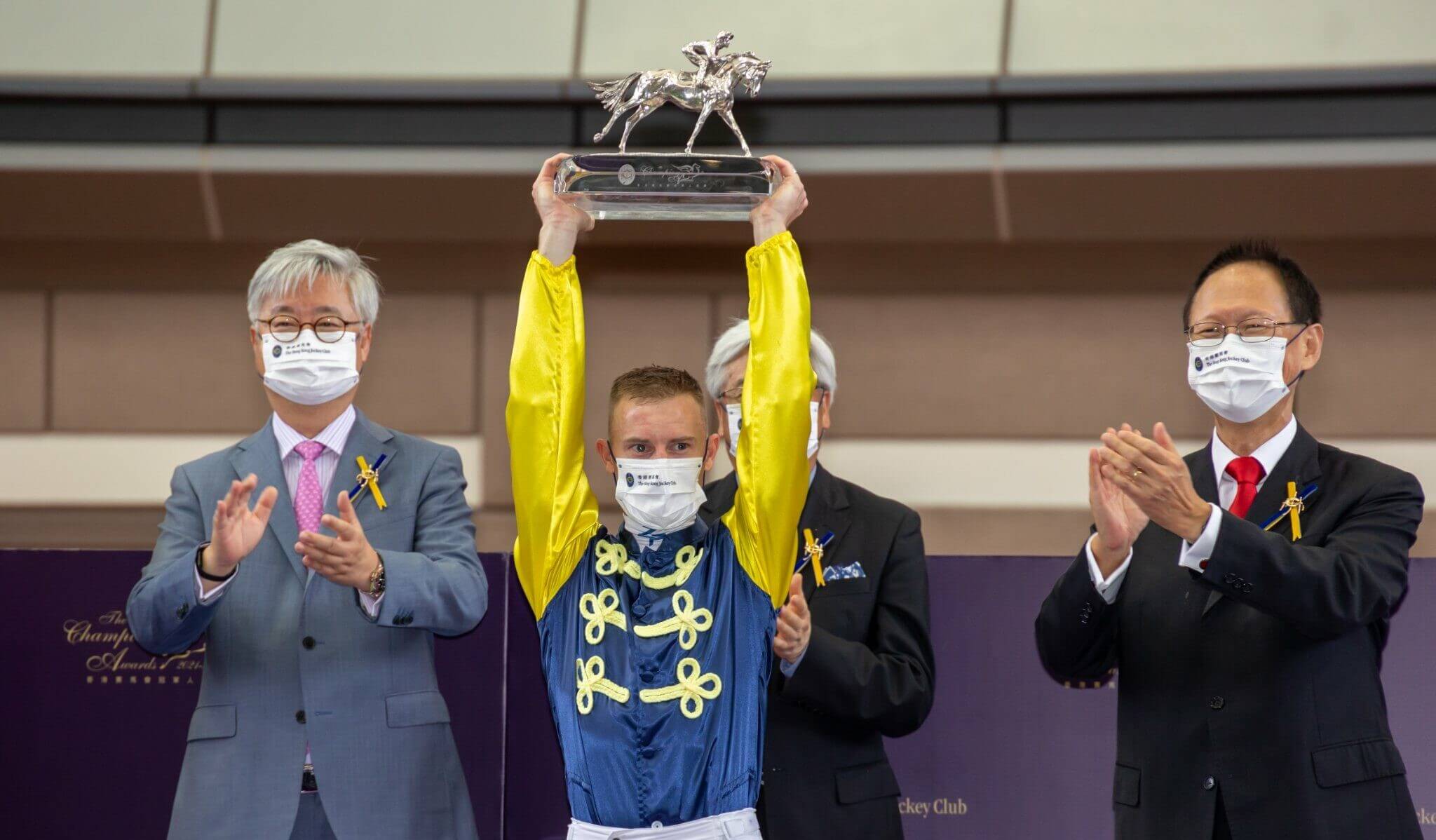 Zac Purton celebrates his fifth Hong Kong jockeys title. (Photo by Lo Chun Kit /Getty Images)
For all of Zac Purton's obvious stand-out attributes as a jockey – his picture-perfect seat on a horse, sharp tactical acumen and never-give-in tenacity in a finish – maybe the most underrated is his relationship-building with trainers in a notoriously fickle scene. 
At Sunday's season finale at Sha Tin when Purton secured a career-defining fifth championship, kicking clear of the four-time champion Joao Moreira with a four-timer, the wins came from alliances old and new, expat and local, and, in the case of trainer Douglas Whyte, unlikely. 
Ten years ago when the rivalry between the long-time champion jockey Whyte and the brazen new challenger Purton was reaching its peak there were the famous finger-pointing and taunts on the track and the personal jibes in the media. 
It wasn't a rivalry as much as it was true enmity: Purton called Whyte 'a bully' and 'overrated', Whyte returned serve and labelled Purton 'up himself'.