Purton Covid-positive: Champion jockey faces nervous one-week wait ahead of crucial meeting
Champion jockey Zac Purton will isolate for one week and will require negative tests on raceday to ride at Sunday's crucial meeting.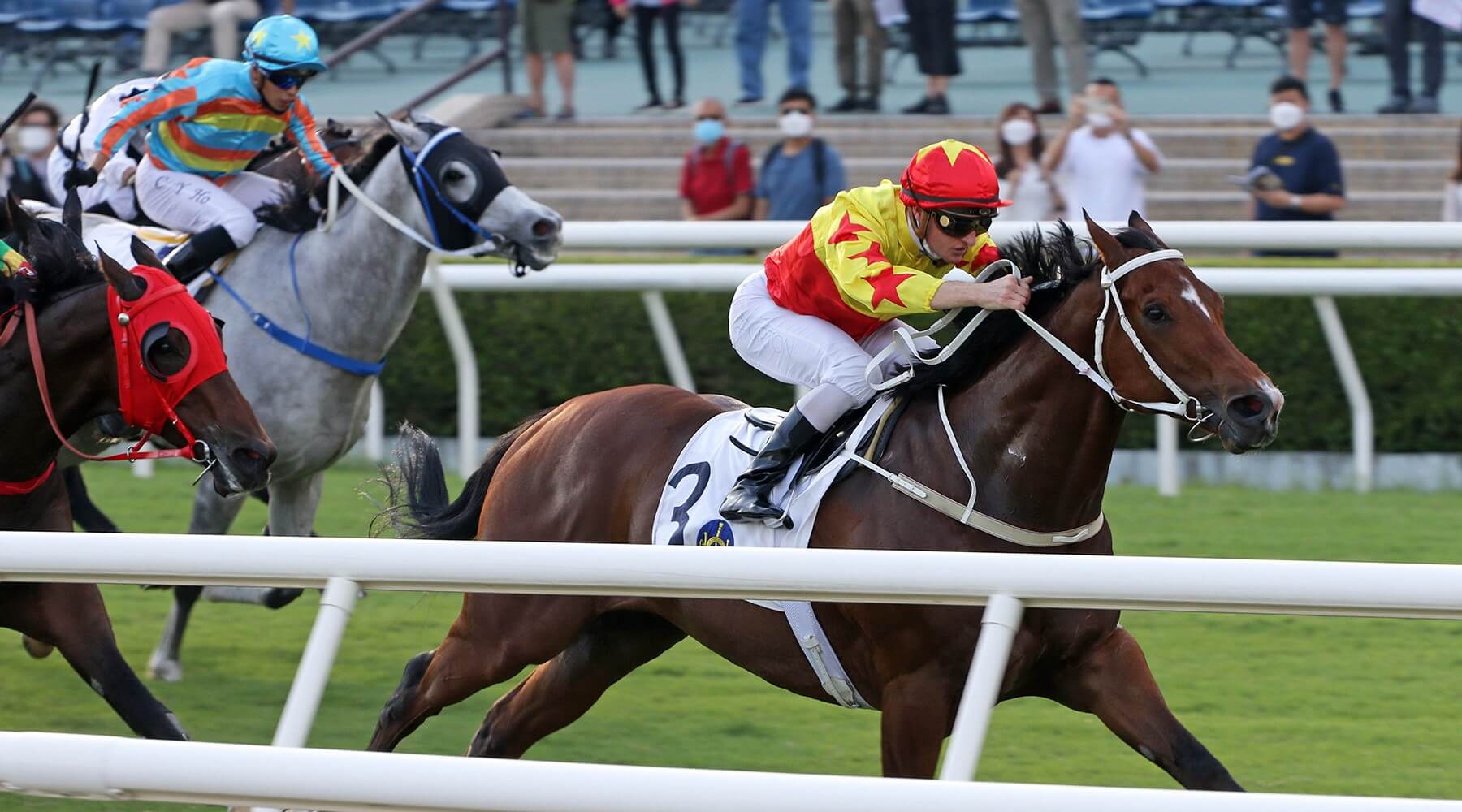 Zac Purton winning on California Spangle. (Photo: HKJC)
Champion jockey Zac Purton has tested positive for Covid and although he was symptom-free and 'feeling fine' on Sunday, he faces a nervous seven day wait ahead of a key weekend of big race-rides.
Purton was midway through lunch on a rare Sunday without races when he was informed by club officials that he had returned a positive reading on his daily polymerase chain reaction (PCR) test.
"I feel fine – no fever, no headache, no cough – I have no symptoms at all," Purton told Asian Racing Report on Sunday. "I had tested negative on a RAT test this morning but I also went and did a PCR, just like I have everyday for nearly three years now, and I walked away thinking nothing of it because I felt fine.
"We went out, we watched my son Cash play rugby and we were having lunch – I was three parts through a bottle of rosé - when they called to let me know, I was surprised but I came straight home."
Purton said he tested negative on another rapid antigen test (RAT) test once at home and began informing owners and trainers of his situation.
The five-time champion will need to isolate at home for seven days, which rules him out of Wednesday's Happy Valley meeting. The isolation period ends at 9am on the crucial 'international trials' meeting on November 20, a raceday that includes the three Group 2 events that act as domestic lead-ups to the Hong Kong International Races on December 11.