'I will not be riding in two years': Purton puts timeline on retirement
In the final part of Asian Racing Report's interview with Zac Purton, the Australian addresses speculation about his retirement and opens up on how it will feel to leave Hong Kong.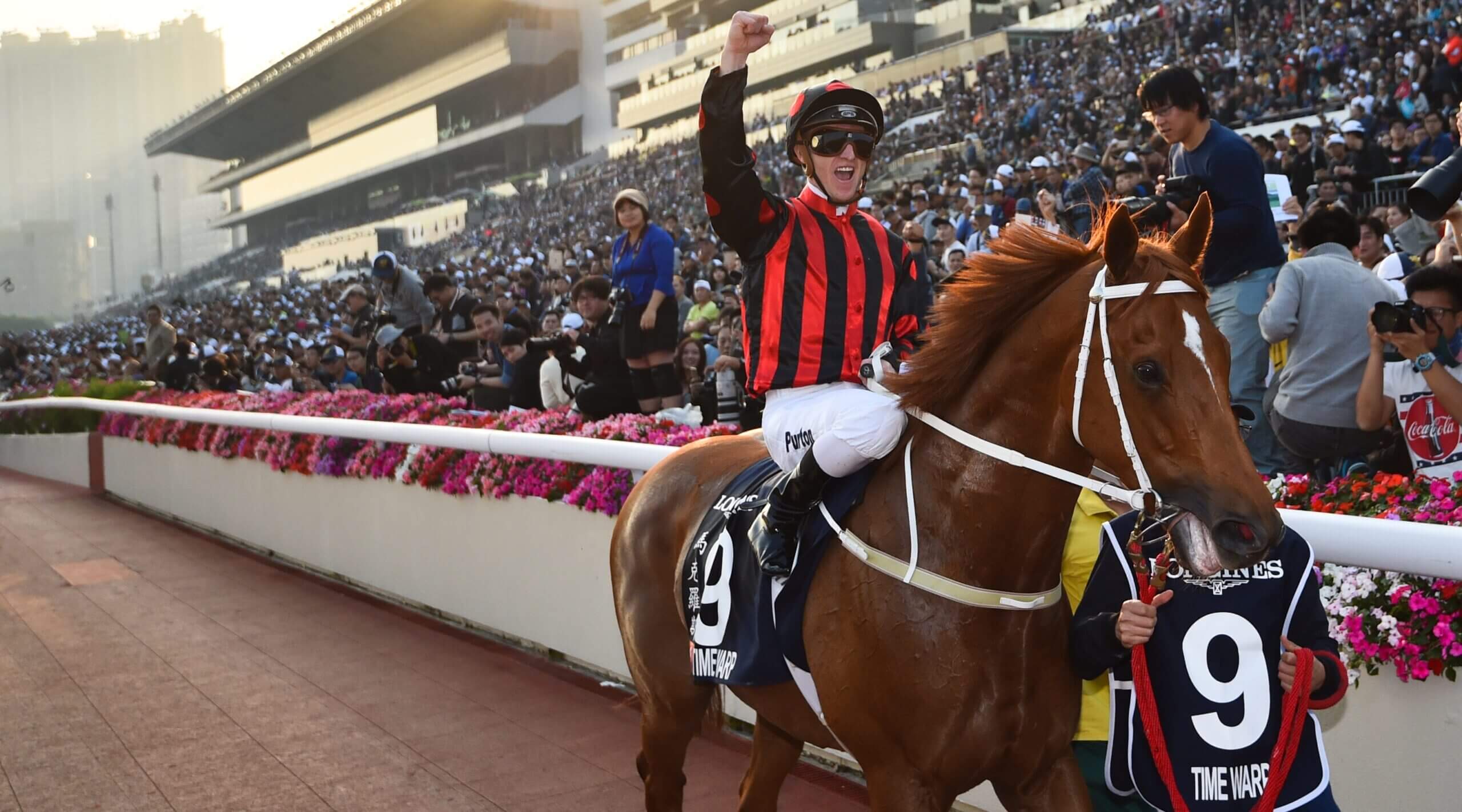 The sun is poised to set on Zac Purton's illustrious time in Hong Kong. (Photo by Vince Caligiuri/Getty Images)
When a wide-eyed 24-year-old Zac Purton, a kid from the country town of Coffs Harbour, Australia, stepped into the steaming heat of a Hong Kong summer in 2007 he admits he was overwhelmed, but when he leaves the city more than 15 years later it will be as an all-time great.
But when will that day come? In a recent interview with Asian Racing Report, Purton reflected on his early time in Hong Kong, whether or not he regrets not winning more big races in his homeland and, the big one, retirement. 
"I don't know when it is going to be, I don't have a set date, or goal, it could be in three weeks, it could be in December, it could be March, it could be July," he told Asian Racing Report. "But I definitely am not going to be riding in two years' time." 
In part one of the interview, Purton revealed he has been riding with a broken bone in his foot and has suffered 17 fractures since December last year. In part three, the 39-year-old says that he will "listen to his body" for signs that he should stop. 
"I've seen too many sportsmen go past their prime, and I don't want to be one of those, that is on the slippery slope going down and everybody is saying to them, 'he should have retired last year' … that's not me," he said. "Financially I do not have to keep going, I have got the choice of being able to retire whenever I want to, I am not going to be pushed into it, but I am not going to go on forever." 
The five-time champion jockey showed rare emotion when he spoke on the impact Hong Kong and its people have had on him over the last 15 years.