Purton on Moreira: he's a 'phenomenal rider'
Hong Kong's champion jockey talks on camera about what makes his greatest opponent such an incredible rival.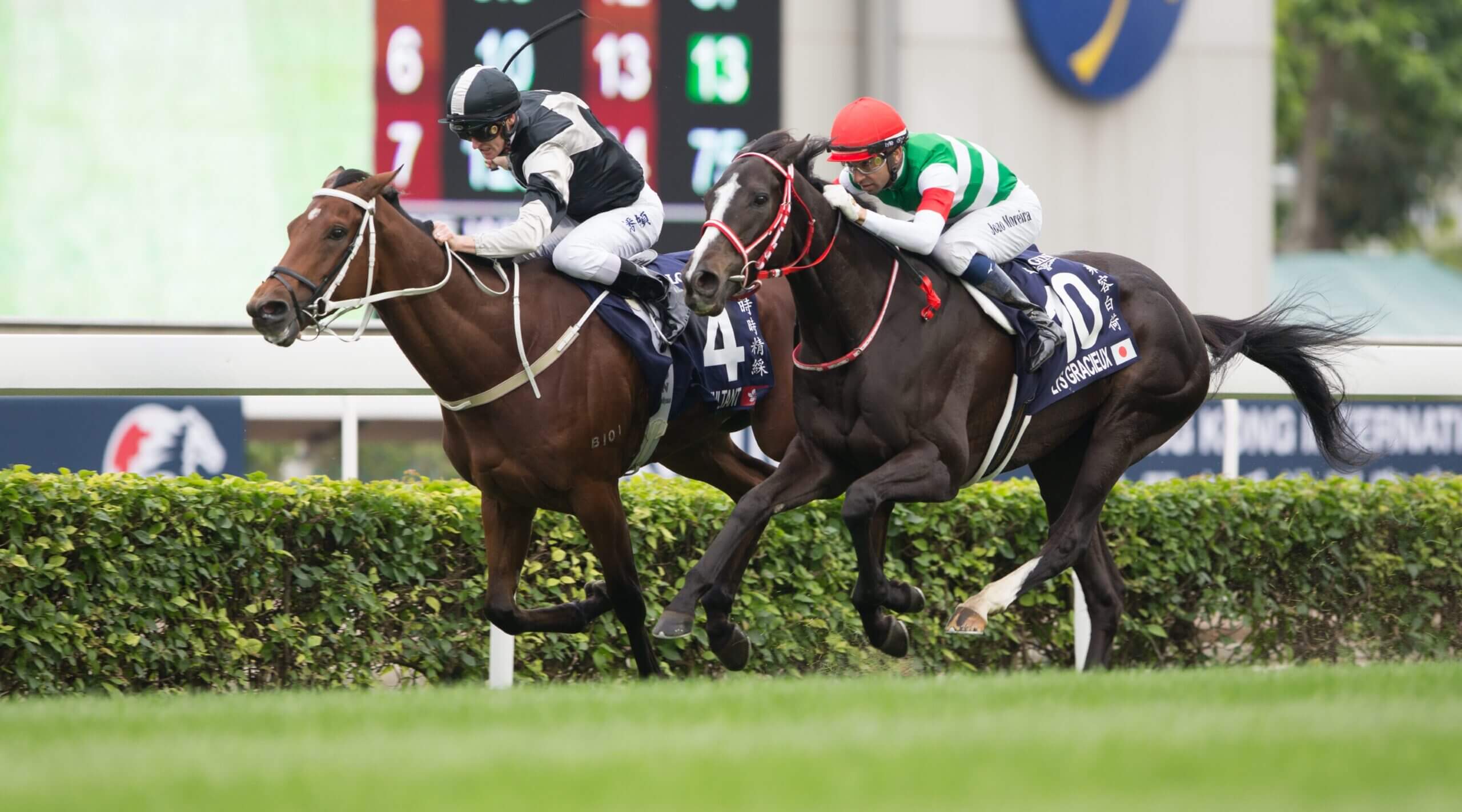 Zac Purton and Joao Moreira, titans of the Hong Kong riding ranks. (Photo by Lo Chun Kit/Getty Images)
Zac Purton has given his great rival Joao Moreira a weighty compliment, calling him "the ultimate competitor" in a video interview with Asian Racing Report.
The Australian was asked who of all the jockeys he has ridden against in the last 15 years in Hong Kong would he want to be holding the reins if he owned a $1.50 chance going into a big race at Sha Tin.  
"You can't beat Moreira," was the five-time champion's response."He could do things on horses that I've never seen done before … he gets so much out of a horse that I'd have full confidence in putting him on."
Purton and Moreira have dominated the Hong Kong scene for the past nine seasons. Moreira arrived in Hong Kong in October 2013 after four record-smashing years in Singapore and proceeded to push beyond the boundaries of what had seemed possible. He won three premierships on the bounce, set a season's records each time and a high of 170 wins, and partnered a record eight winners in a day.
But Purton fought back, won three championships in a row himself, then lost out to Moreira again in 2020-21 but reclaimed the title last season, giving him five premierships to the Brazilian's four. With Moreira back in Brazil for the next couple of months, sidelined by injury, the defending champion has eyes set on a sixth title and at least matching Moreira's 170.
Purton's respect for Moreira's unique ability, though, is evident during the interview and he provides some detailed and fascinating insights into the elements that make Moreira such a great jockey, including how he holds the reins and the ways in which he makes the most of his remarkable balance.
"There are certain things I can see him doing that other riders don't do," Purton said. "And that might have been his upbringing, you know, growing up as rough as he did on the bare back of a horse; it might be the style that he grew up with; it might be the balance that he has.
"I think he's probably the most naturally-gifted rider that I've ridden against and I think that's why he's as good as he is."
Watch Part One of our exclusive interview with Zac Purton: 
Zac Purton reveals bone fractures aren't halting his march