Prophet's post-mortem: Ng's Banner flying high
Two Douglas Whyte-trained winners might be best avoided next time out, while first-year trainer Pierre Ng continues to draw attention for the right reasons after the impressive win of Drombeg Banner.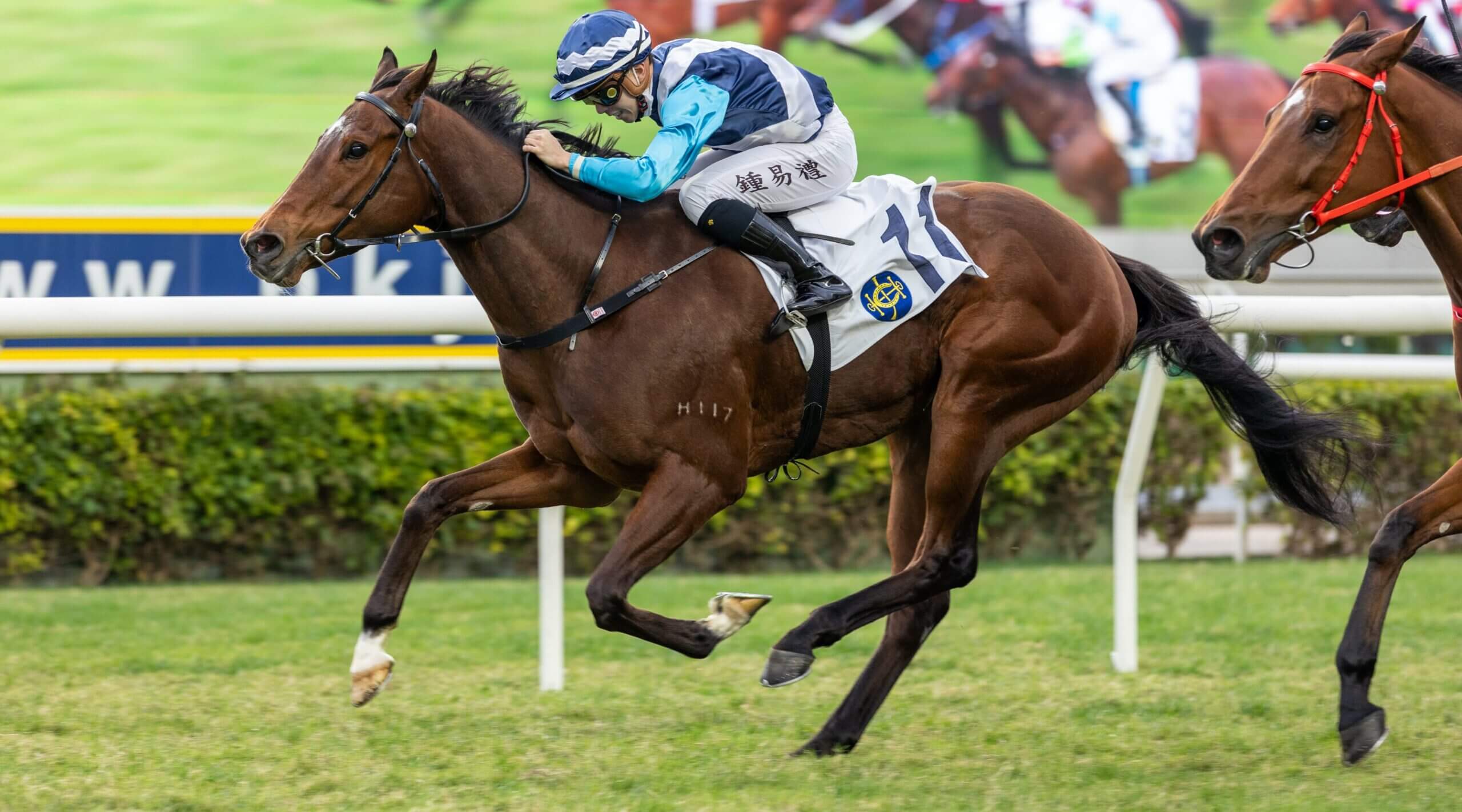 Angus Chung wins aboard the Pierre Ng-trained Drombeg Banner. (Photo by Lo Chun Kit)
Sha Tin, Sunday January 8
Track condition
Racing returned to Sha Tin on Sunday with a mixed surface meeting. The turf course had the rail out in the "C + 3" (which  means the rail is out 12.2m and the track width is 18.3m). They were on the dirt in Race 1, 3 and 6.
Summary
What looked promising – strong and competitive fields sprinkled with quality horses – turned into a tough day at the office for punters. 
The highlights were a Class 1 on the dirt, a Group 3 down the straight and a restricted race for the four-year-olds to show their wares heading into the Hong Kong Classic Mile. The last race also shaped as a match race between three promising young types. 
Unfortunately, the favourites only managed one victory and that was Sight Success at $6.50. Those odds tell the story of what was a difficult day: the back half of the card was particularly nasty and when Zac Purton failed to find the winners stall, his Sha Tin followers left the course a little worse for wear.  
Blackbook
R1 No.8 SMART FOLKS (6YO; Michael Chang)
3rd of 14 (beaten 1L) Class 5 – 1650m – Dirt (40-0); Win Odds: $7.7 
Good things come to those who wait, and this boy has certainly kept punters waiting. Still a maiden after 35 tries in Hong Kong, his day is surely about to come. Travelled like the winner throughout on  the rail but couldn't pick up fast enough late. Not his fault, the rail was once again poisonous on the dirt and this guy was at a significant disadvantage.
R10 No.11 CELTIC TIMES (4YO; Jimmy Ting)
3rd of 14 (beaten 2.25L) Class 3 – 1400m – (80-60); Win Odds: 172 
Ting has only had this horse one run, but he showed plenty, rattling home from the tail with a withering last section (22.85s, fastest in race) that stamped him as one to be on next time. He won two races in Ireland leading from barrier to box, so I would expect him to race a lot closer to the speed next time.
R11. No.6 MIGHTY STRIDE (4YO; Ricky Yiu)
2nd of 12 (beaten 1.5L); Class 3 – 1200m – (80-60); Win Odds: 2.7 Fav 
The day couldn't have ended any worse for favourite punters with Mighty Stride not being able to produce the goods until the race was all over. Electing to push to the outside, Derek Leung was unable to get the big striding gelding clear until way too late. He was two-from-two prior to this and should certainly have a picket fence in front of his name. Looks a very promising type and will atone soon. 
Sakewin keeps on finding! @angusylchung caps a huge 989/1 double at Sha Tin. @FCLOR_RACING | #HKracing pic.twitter.com/hvv4iUmLY2

— HKJC Racing (@HKJC_Racing) January 8, 2023
Treat with caution
R5 No.1 TAMRA BLITZ (Douglas Whyte)
Nothing particularly wrong with this win, but a combination of an excellent ride and a slightly suspect race makes me wary of future form. He will return to Class 3, but I wouldn't want to be on him based on this win. 
R6 No.5 BEAUTY CHAMP (Douglas Whyte)
No set against Whyte himself, he has done well to get these two over the line, but Beauty Champ was another horse in the right place at the right time. He raced on the best part of the track, sitting three-wide with cover and with a good speed up front, the race was made to order and a repeat will be difficult.
Ride of the day
HUGH BOWMAN R2 No.4 Nicholson Returns
Bowman was on fire with three winners on the card but this one was a beauty. 
The Australian showed he has ice in his veins, sitting back and letting the race unfold from the tail. He refused to go around a runner and waited until the 300m to squeeze through a narrow gap on the inside of Smiling Time. Once clear, the rest looked easy, but this ride took nerves of steel. 
Huge win! Nicholson Returns goes from last-to-first under @HugeBowman for David Hall. 👌 #HKracing pic.twitter.com/SaUyhSgxdf

— HKJC Racing (@HKJC_Racing) January 8, 2023
Best training performance
PIERRE NG, R8 No.11 Drombeg Banner
This horse had never been beyond 1200m in five runs in Ireland, including two wins at 1000m. He raced once in Hong Kong over 1200m and faded late. Yet on Sunday he bowled along in front over 1600m against some well-fancied types on their way to the four-year-old series. The tempo was strong early, making it a genuine test and yet the $1.40 favourite Sweet Encounter could make no impact on him in the final 200m. Now that's a training performance. 
Considering he was 100/1 into 33, I would suggest it wasn't a complete surprise either. Claiming 10 pounds and getting 25 pounds from the favourite was a masterstroke. 
Prophet's post-mortem: Master can atone with drop in trip
Hong Kong form analysis direct to your inbox? Sign up here.