LJ Confidential: Tuchel may need more than Moore in Derby
Andrew Le Jeune on Ryan Moore's Derby hope, the dual-jurisdiction silver lining of Hong Kong's PPG pivot and the 'quiet achiever' of Hong Kong's jockey ranks.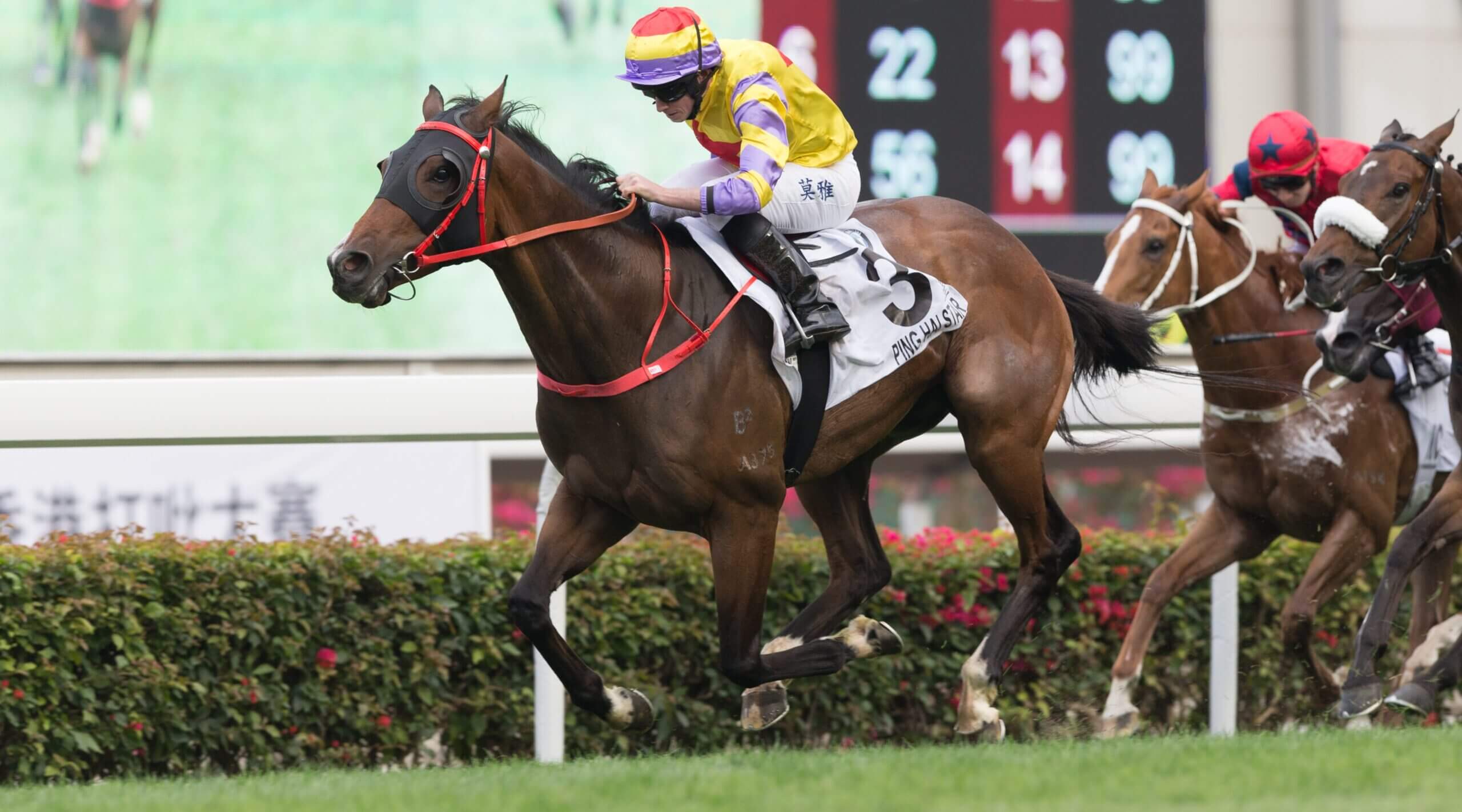 Ryan Moore enjoyed Hong Kong Derby success on the Size-trained Ping Hai Star in 2018. (Photo by Lo Chun Kit)
Moore Sizes up second Derby
Ryan Moore swooped in to win the 2018 Hong Kong Derby on the John Size-trained Ping Hai Star when Joao Moreira opted to ride stablemate Nothingilikemore. 
This year Moore flies in to ride the Size-trained Tuchel after Zac Purton chose stablemate Beauty Eternal in the big race on March 19. 
Of course Purton's decision was a simple one – Beauty Eternal will start short-priced favourite in the Derby – but the Moore booking gives Tuchel the best possible chance of success. 
Unfortunately for Moore, it is Beauty Eternal, not Tuchel, that compares most to Ping Hai Star. 
Both Beauty Eternal and Ping Hai Star made rapid ascents through the handicaps on their way to their respective Derbies, bypassing the traditional four-year-old series step races. 
Ping Hai Star started his Derby campaign on a mark of 72 and won three races in a row to climb to a rating of 103, then win the Derby. 
Beauty Eternal's climb has been even more impressive. First of all, Ping Hai Star was a Private Purchase (PP) that had raced in Australia and arrived on a rating of 72. 
Beauty Eternal, a Private Purchase Griffin (PPG), had not even raced before this season and was still rated 65 when he won a Class 3 on January 21. Like Ping Hai Star, Beauty Eternal has won three in a row prior to his big day. 
Back in 2018, Purton was on the beaten Derby favourite Exultant. This time he is on the favourite again but Moore is unlikely to be swooping past this time. 
Tuchel is still a great place chance with Moore aboard but Purton holds all of the aces on Beauty Eternal. 
PPG tend a win-win
Comments from Communist's trainer Michael Freedman to Asian Racing Report's chief journalist David Morgan this week highlighted how hard it has become to buy tried horses from Australia for Hong Kong, but this growing trend could be a good thing for both jurisdictions. 
"Back in the day, when the prize money levels weren't anywhere near what they are now in Australia, those big offers from Hong Kong were very enticing but perhaps a little less so these days with the prize money on offer here," said Freedman. 
Stories like that of Communist – and Australian owners unwilling to sell a promising young horse at any price – are now commonplace. It isn't surprising when you see the prizemoney in Australia, particularly in New South Wales, and the new races set up specifically for four-year-olds and even five-year-olds.