Asian Racing Review: breaking down Zac Purton's Randwick masterclass
Asian Racing Report's Michael Cox and Andrew Le Jeune bring you their weekly look at the latest in Asian racing as they analyse what made Zac Purton's Randwick Group 1 double so special.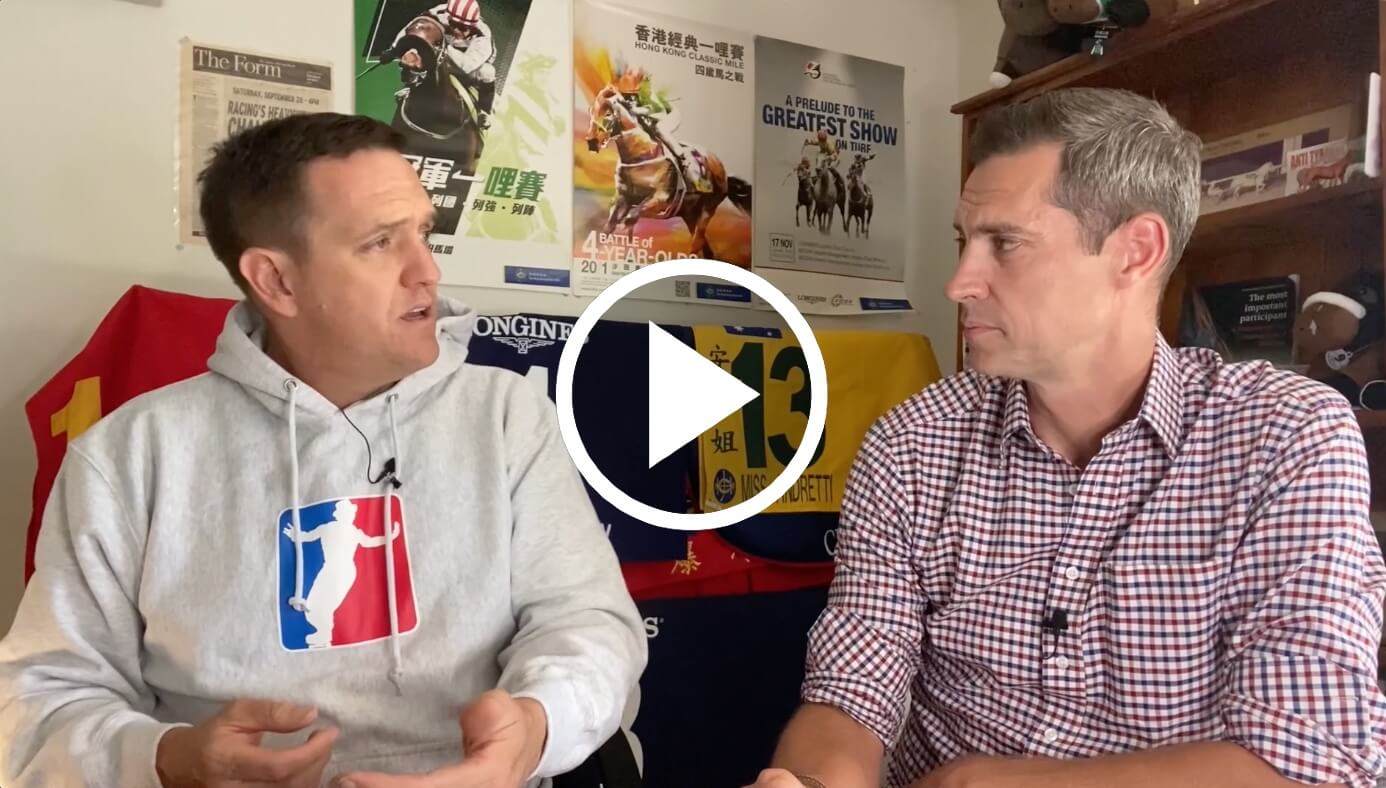 Michael Cox joined Andrew Le Jeune for this week's edition of Asian Racing Review.
Zac Purton's feature double stole the show at Randwick on Saturday, but it was the contrasting nature of the visiting five-time Hong Kong champion's two Group 1 victories that served to underline just how high-class a horseman Purton is.
First pairing with notoriously 'difficult' backmarker Artorius to claim the G1 Canterbury Stakes for Anthony and Sam Freedman, Purton then combined with the Michael Freedman-trained double-figure chance Communist in registering a decisive victory in the G1 Randwick Guineas.
Artorius – first-up over the 1300 metres after a teasing but ultimately fruitless three-start European summer Group 1 campaign – appeared to benefit immensely from the uncompromising style of the Australian, who has having his first rides in his home country in more than four years.
"Zac's turning up, cold, with incredible race plans and the ability to execute, and that's what he did on Artorius," said Asian Racing Report's Michael Cox on this week's episode of Asian Racing Review.
"This horse is a hard horse to handle, he's an entire and he knows it, and Zac really just showed that iron will of his.
"Horses just don't lay down for him, he stood over that horse. If there was any question whether Artorius was giving everything, he gave everything on Saturday under Zac. When he really goes for the effort and reaches for the whip, he stays balanced and the horses really flatten out and never give up for him."
Some forty minutes after lifting Artorius to a last-stride victory, Purton changed tack with an artful, subtle display on the Russian Revolution gelding Communist.
"There was a touch of Ryan Moore about it in the way that he allowed the horse to find his rhythm and confidence in the middle stages," said Cox.
"He wasn't in a hurry… he let the horse build and build. It was just a beautifully-timed ride, pretty to watch and I think incredibly validating for Zac."
Also in this week's Asian Racing Review: 
How Zac forced the best out of Artorius (0:00); Purton's picture perfect G1 Randwick Guineas ride (3:45); Should Zac Lloyd's suspension have been harsher? (5:07); Retirement, Sydney, the world… what does the future hold for 'happier' Zac Purton? (7:30); High pressure Todman and Reisling 'slugfests' – not the ideal Slipper tune-ups? (10:21); Super Saturday: analysing Russian Emperor's Dubai campaign (11:41); Tokyo Yushun rankings and the G2 Deep Impact Kinen (13:58). 
2023 Tokyo Yushun rankings: unbeaten colt rules Derby hierarchy