Lane's Hong Kong experience can benefit Japanese raiders
Damian Lane's difficult first stint in Hong Kong as a young man helped set him on a path to being a rider with an international profile and a go-to option for some of Japan's most high-profile connections.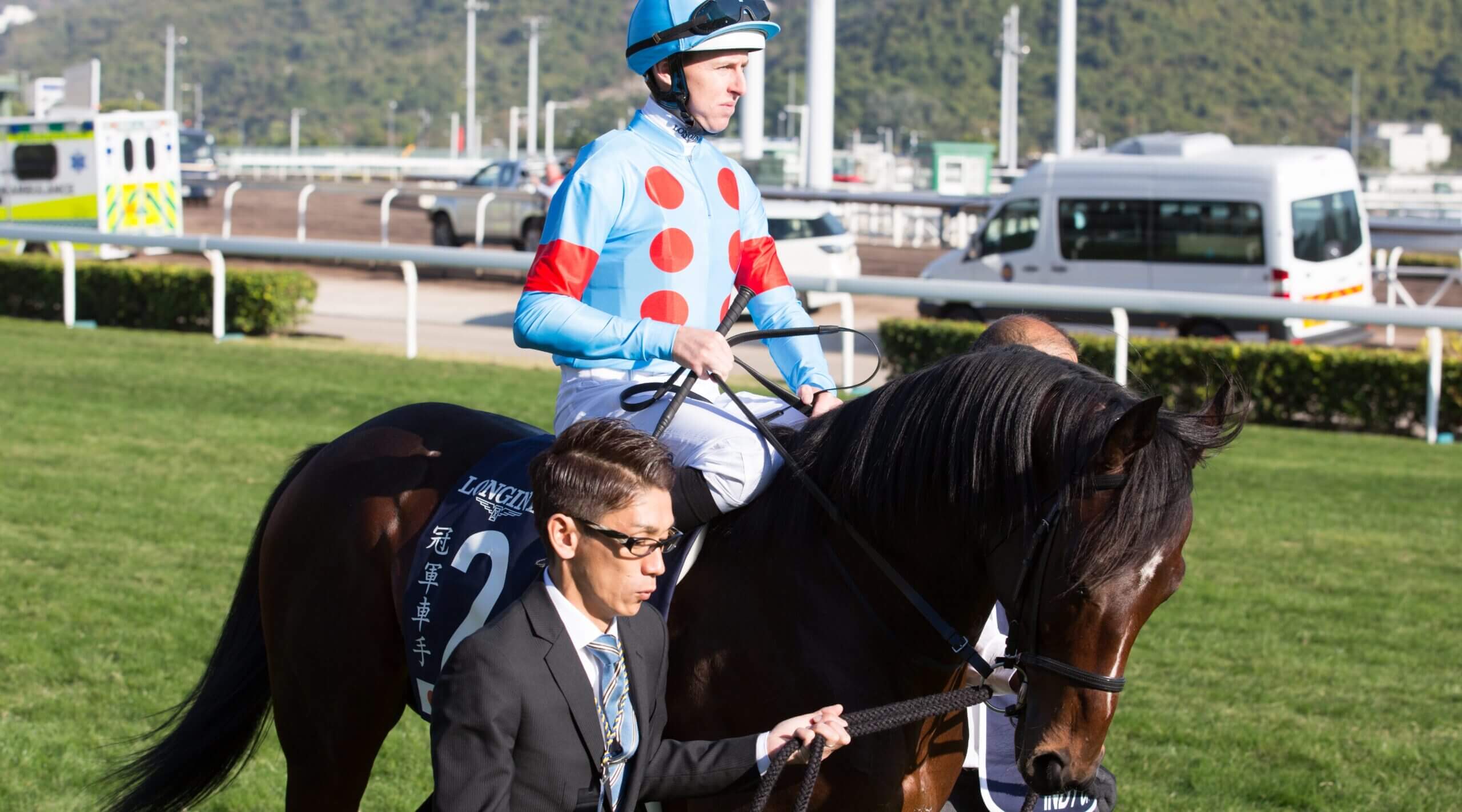 Damian Lane aboard Japanese runner Indy Champ ahead of the 2019 G1 Hong Kong Mile. (Photo by Lo Chun Kit/Getty Images)
Damian Lane has been in head-turning form in Japan this autumn and the Australian is aiming to carry that into Sha Tin on December 11 when he will ride Win Marilyn and Gendarme at the Hong Kong International Races, before heading home.
Lane is confident Win Marilyn in the G1 Hong Kong Vase will follow the fine recent tradition of Japanese mares making their mark overseas, and is in turn hopeful he can unlock the infrequently manifest talent of Gendarme in the G1 Hong Kong Sprint.
Both are high-profile contenders for prominent Japanese connections, befitting Lane's ever-strengthening status as a jockey for the world stage. The accomplished 28-year-old has advanced far since his first Hong Kong experience back in 2015 when, as a callow rider stepping into the wide world, he wrestled with the peculiarities of life at Sha Tin.
"It was a difficult period, one that took me right out of my comfort zone and certainly I struggled," he told Asian Racing Report. "That four months was a really steep learning curve, I had to chase rides myself and do some things that I wouldn't have done before."
Still looking as fresh-faced as the 21-year-old who navigated the Sha Tin scene with quiet awkwardness, he now has the cool demeanour of an assured jockey maturing into a star of the sport. He looks back on that five-win first spell – he has returned to ride there since – with a sense of pride.  
"It kicked my career along because it really increased my appetite to travel and ride for different stables in different countries, and ride different horses, so it was a massive turning point in my career in terms of how I changed my view on not just race-riding but overall life experience."