Keiba Diary: typhoon trouble but not for Songline
Adrian Webber reflects on a stormy lead-up to the Yasuda Kinen and looks ahead to the irresistible force of Equinox as he brings together the latest happenings in Japanese racing.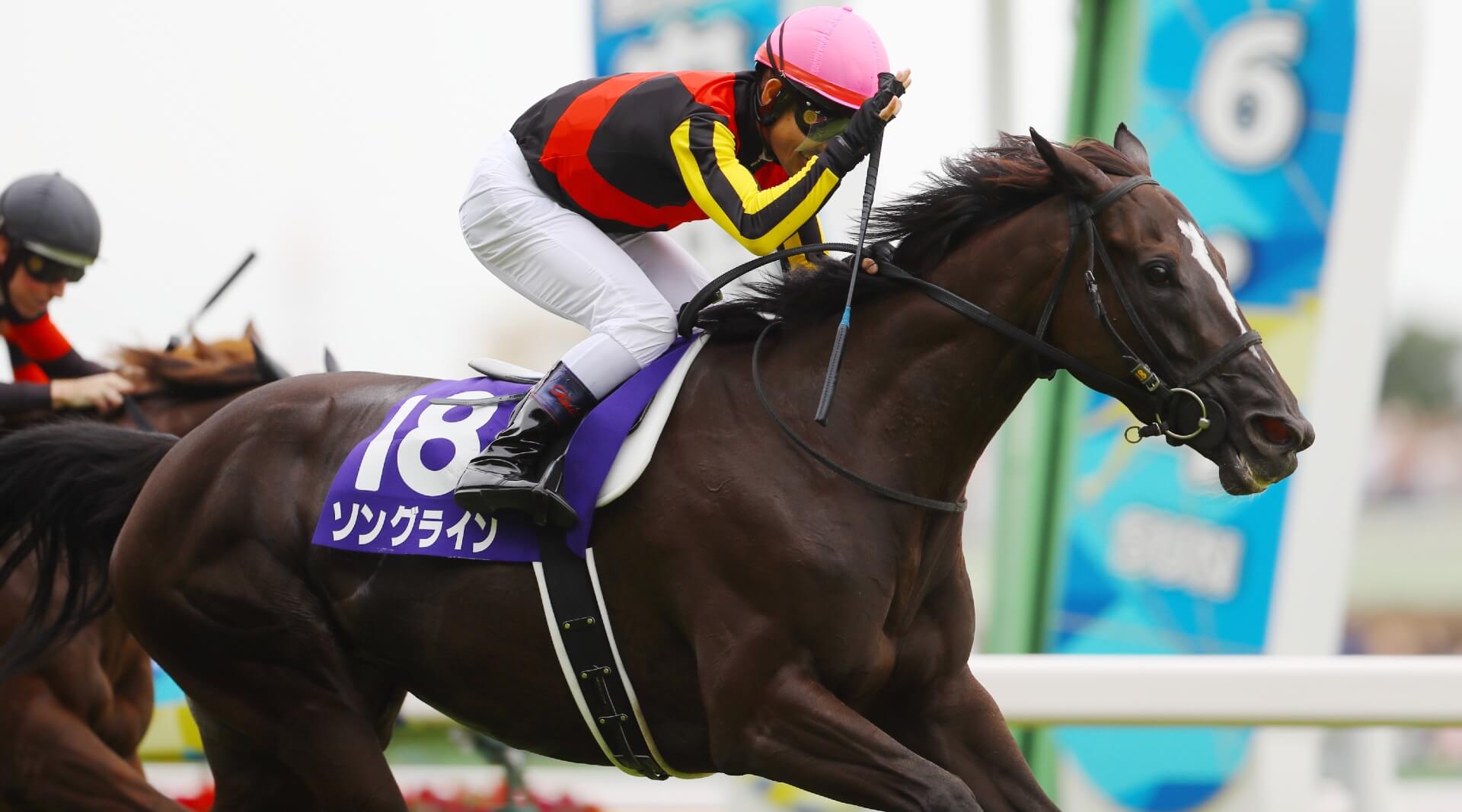 Songline swept home with authority to land back to back G1 Yasuda Kinens. (Photo by Shuhei Okada)
Typhoon Mawar hit close to Japan last Friday, bringing torrents of rain and disrupting large parts of the transportation network at the same time. Connections of some of the runners in Sunday's G1 Yasuda Kinen must have been rubbing their hands with glee at the prospect of certain horses going into the race with a fair bit of cut in the ground, but it's amazing how quickly the weather recovers after a typhoon, and with high temperatures soon after its passing, the going came up good to firm just a few races before the main event.
The dichotomy of Sodashi caps and Sapporo beer was a sure sign of where people's allegiances were, and it made for a 'nigiyaka' or lively afternoon at the races. Once again, all eyes were on the white mare as she looked to turn the tables on Songline after their clash in the Victoria Mile just a few weeks ago. She was just a little hesitant to go into her stall, but once off and running things looked to be fine. 
Even in the home straight it looked as if victory could have been on the cards but that was until the runners on her inside started to finish off the better. Then came the storming typhoon that was Songline to overrun Serifos, with Schnell Meister (always taking just a little time to get his engine going) running on to take third.
Yuga Kawada aboard Sodashi for the first time thought she hadn't lost anything in defeat. "She ran with a very good rhythm throughout the race and responded well from the fourth corner, but just didn't quite have enough left at the finish," Japan's leading jockey explained.
Handler retiring
Sodashi's handler Takutoshi Imanami has been 48 years in the business but will retire at the end of the month and is calling it quits at Naosuke Sugai's yard, where as well as Sodashi, he had the somewhat unenviable task of taking care of the madcap champion Gold Ship.
— Team Iwata (@JayRAye02) June 4, 2023
He described how the latter had him putting in some 30,000 footsteps a day when training him on the uphill, but on coming out of an actual race it was like butter wouldn't melt in his mouth. He's always taken good care of Sodashi and is looking forward to seeing her offspring in the future. He's even considering paying a visit to Gold Ship in Hokkaido once he has more free time. 
Energy in retirment
Success Energy has recently been retired and will take up stallion duties at Yoshino Farm in Miyazaki Prefecture. The nine-year-old made quite a name for himself on the NAR circuit, where he won no fewer than six graded races and achieved a big race win in four consecutive years. Although he ran twice in the G1 February Stakes in 2019 and 2021, he couldn't quite transfer his success to the JRA stage. He won a total of 13 races from 45 starts, and his combined prize money was a cool  ¥343 million.
Remembering Duramente
The Tokyo Yushun winner of 2015 was always a unique horse and sadly his life was all too short. After becoming a stallion in 2017, it was just four years later when the son of King Kamehameha died suddenly. His success as a sire continues, but, alas, the numbers have to start to dwindle soon. This could be his best ever year though before things head south, and just last month he brought up his 300th JRA win and currently sits second in the leading sire table for 2023.