"Get me to the airport!" and why Hong Kong needs to preserve the sanctity of its summer breaks
As the curtain falls on Hong Kong's gruelling racing season, the dash for the Sha Tin exits is traditionally the most fiercely contested of all.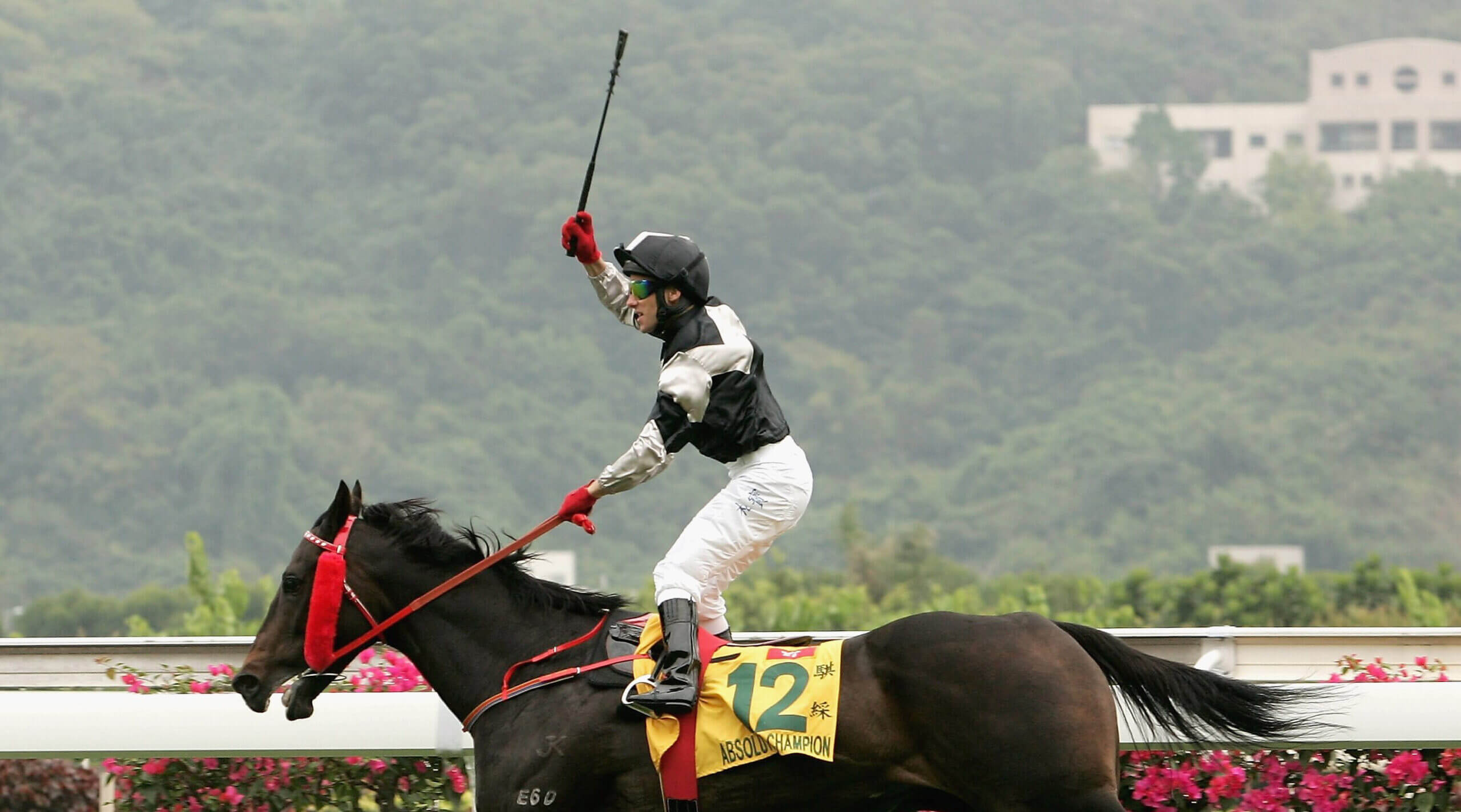 "Taxi!" Brett Prebble hails a cab on Absolute Champion. (Photo by Mark Dadswell/Getty Images)
If you thought the battle between Zac Purton and Joao Moreira at Saturday's season finale was something, then consider what is traditionally the most competitive contest of the day: the race to get out of the racecourse, onto a plane and out of Hong Kong. 
By the time you read this, champion jockey Zac Purton is sunning himself in the Maldives after securing a 9.30pm departure, Saturday evening, from Chek Lap Kok airport.
"I'm ready to go, I've had enough," Purton had declared in the lead-up to the final meeting. The unofficial 'race 12' of the final day is always a frantic blur of wheeled luggage and rushed interviews that generally begin with the line, "hurry up guys I've got a plane to catch." 
After taking care of business on the track, and within 12 hours of the race to the boarding gate, Purton was posting photos on Instagram of his daughter Roxy ordering gelato in front of the Jumeirah Al Naseem while on stopover in Dubai. 
View this post on Instagram
The urgency to get out isn't necessarily a knock on Hong Kong racing – although the past two years of strict Covid protocols and travel restrictions have been particularly testing – but it is testament to the demands of a season that has crept deep into the stifling heat and humidity of summer. The amount of times jockeys have spoken of mental stress this season is also a reminder of the importance of the jurisdiction's ever-shrinking summer break.
Moreira and the departed Blake Shinn cited mental health issues as a concern this season, and they are successful riders who can afford to speak out, so it is safe to assume others are suffering in silence.
A limited racing schedule is one of the outstanding characteristics of Hong Kong racing but over the years the Hong Kong Jockey Club has slowly and successfully expanded in the constant search for higher betting turnover.
At the dawn of the professional era in 1971 there were a leisurely 252 races per season. It was a time when British and Australian jockeys could easily pass through for a busman's holiday that didn't impact their careers in their primary base.
As turnover and interest grew, so did the season, but jockeys like Tony Cruz and Gary Moore were still able to enjoy considerable success in Europe during the summer break.