Beyond Purton and Moreira: Hong Kong season in review
The jockeys' title race held the spotlight in Hong Kong but there was plenty to talk about on the fringes.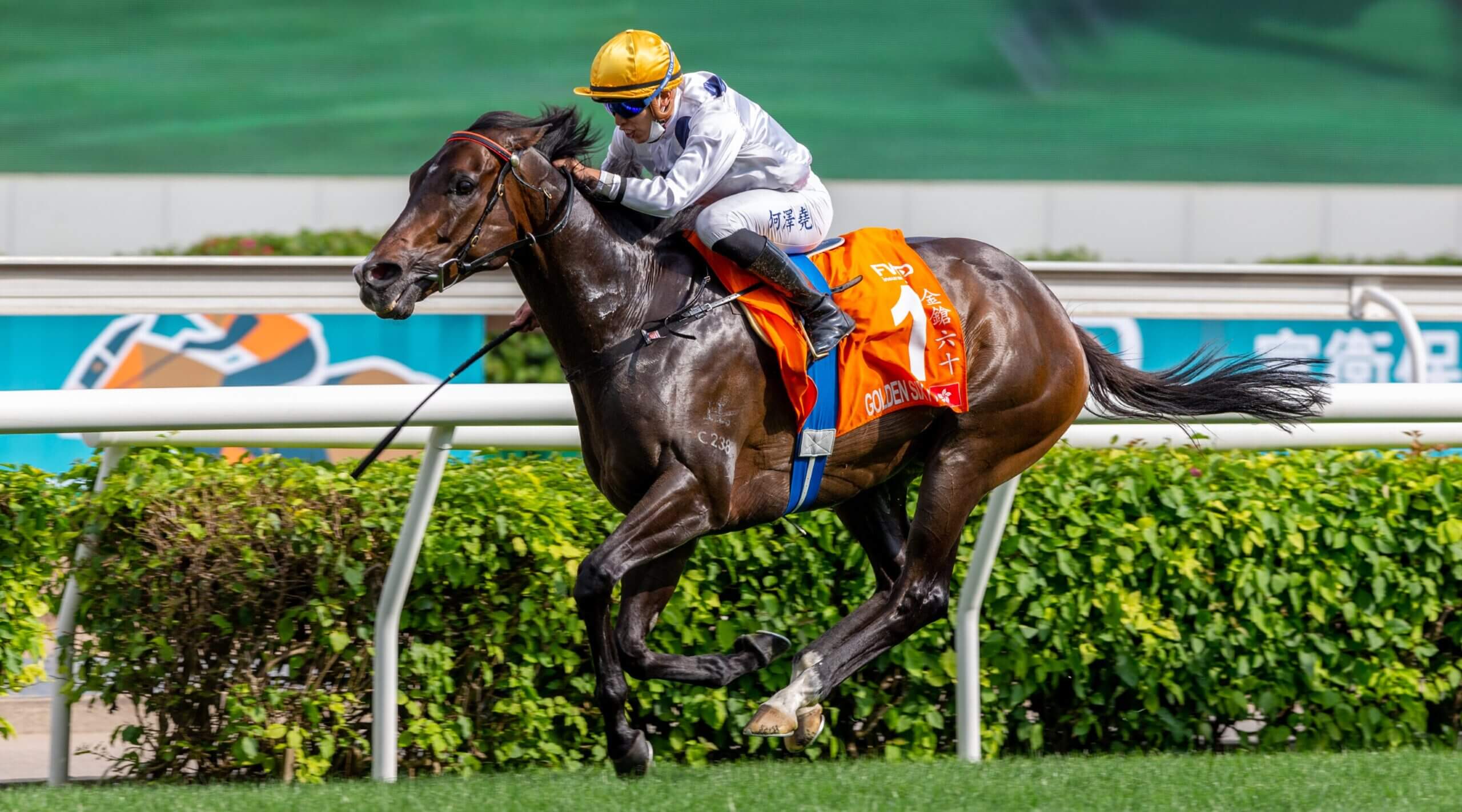 Vincent Ho and Golden Sixty win the G1 Champions Mile at Sha Tin. (Photo by Lo Chun Kit /Getty Images)
Words like 'epic' and 'legendary' are bandied around all too readily in today's hype-burdened, click-obsessed world of sports coverage, but the gruelling, never-say-die battle for the 2021-22 Hong Kong jockey championship between Zac Purton and Joao Moreira is worthy of any superlative you care to stick on it.
Two great riders – again, 'great' is not a term used casually around here – went at it from the start and kept going right to the end, putting their minds and bodies on the line, race after race. That contest will be the long-remembered defining feature of what was an enthralling campaign but Hong Kong racing seasons are never dull: across the board, they are packed with drama, intrigue, personality, athletic brilliance and a fair number of those 'what on earth were they thinking?' kind of moments. All that and more is why those of us who follow the sport inside that mad and marvellous bubble love it so much.
On track and off, Purton is the master of the Hong Kong game
Purton's comments after he sealed his fifth championship on Sunday were packed with maturity as well as raw insight as to just how tough it was on the two protagonists. Moreira, in the lead-up to the finale, used words like 'stressed', 'destroyed' and 'broken in pieces'; Purton said it was 'energy-sapping,' that both were 'empty' and at the 'end of their tether.' Yet still they gave their all, fought through pain to meet their own high personal standards, put on a show for fans, and kept the Hong Kong Jockey Club's insatiable turnover machine fully fuelled.
That absorbing duel was the main narrative throughout the season but here are a few threads that were overshadowed to some degree by that blindingly apparent highlight.
A Golden disappointment
Let's get this one out of the way. Hands down, the season's biggest disappointment was Golden Sixty staying at home. It would take an odd kind of sports fan to have been happy about that call.
Hopes were raised, after two years of Covid, that the brilliant miler would contest the Yasuda Kinen at Tokyo in June. But, no, in line with the trend of recent years (pre-Covid), the connections of a Hong Kong champion opted against.