Dan Beasley heading home but hoping for a Hong Kong swansong on Singapore star
Australian rider Dan Beasley will leave Singapore but retirement is still a few years off yet as he sweats on a Hong Kong Sprint start for Lim's Kosciuszko.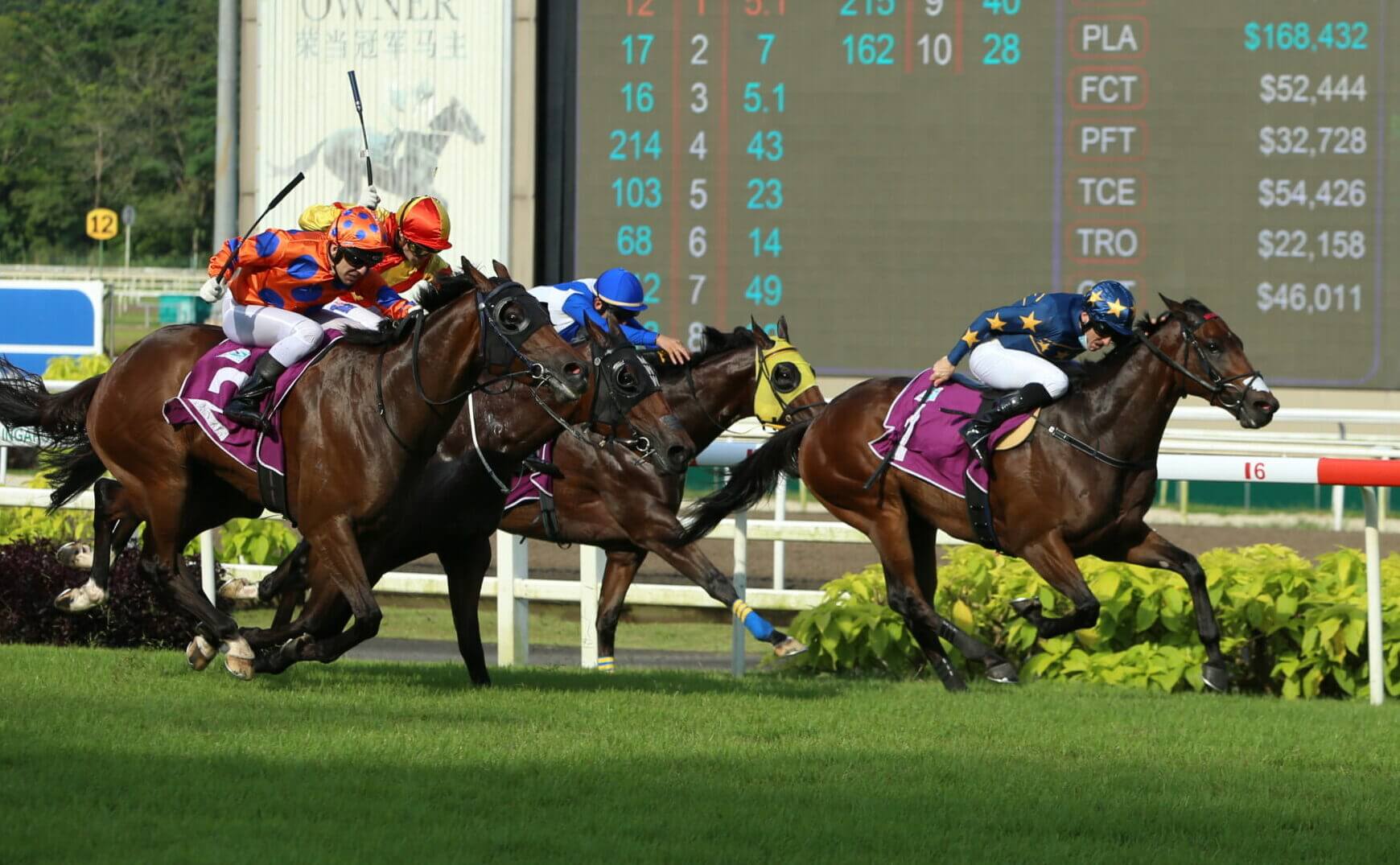 Dan Beasley on Lim's Kosciuszko. (Photo: Singapore Turf Club)
Australian jockey Dan Beasley will call time on a sparkling stint in Singapore at the end of this season but the veteran intends to continue his career in his homeland after what he hopes will be a chance aboard Lim's Kosciuszko at next month's Hong Kong International Races.
Beasley did not re-apply for a licence for next season at Kranji, and the season-ending meeting on November 26 will bring to a close a Singapore career that started 15 years ago, paused for four years while he remained in the city as an assistant trainer, and finally netted more than 600 winners.
Beasley will return to his home town of Wagga Wagga with his wife Ash and three children next year so he can be closer to his parents and sister.
"I think Covid made a lot of people re-assess their priorities in life and I have never felt further away from home than when Covid hit in 2020," he said. "The way the world was going, I could have packed up and gone home then but it wasn't the right timing. I had to work a lot of things out, when you have three kids under 11 you can't just go right away, so it has been a long process."
While the last two years of Covid restricted racing have been challenging, they have also brought Beasley's most cherished racing memories of a tenure that has included 10 top level wins on horses like War Affair and a host of feature race victories for dominant owner Lim Siah Mong.
Among that list is Lim's 2022 Singapore Derby winner Lim's Kosciuszko, who Beasley hopes gains a start for trainer Dan Meagher and the Lim's Stable in the Hong Kong International Sprint on December 11.
"My favourite moments have been in the last two years since I came back, winning the 2021 Gold Cup and the 2022 Derby," Beasley said. "Dan is a great young trainer and as I get older, I have got more sentimental. Winning that Derby with Lim's Kosciuszko was special and it would be great to get a chance with him in Hong Kong. I hope he gets an invite, he wouldn't be out of place, and if he runs well there then it could open up options in Dubai next year."
Beasley plans to continue to ride based out of the Riverina in 2023 at least while he transitions to another role in the racing industry, whether it be in training or bloodstock.
"I am not retiring, after those international opportunities, I will come back and initially I will be riding," he said. "I have two boys back in Australia and my kids here have never seen me ride live, only on TV, because kids aren't allowed on course in Singapore.
"My dad also loves racing as much as I do, and I am sure he will get a nice kick out of being able to go to the races and watching me ride again.
"I retired for four years but I never missed a morning of trackwork, because I loved riding horses and I would miss going to the races and getting that adrenaline and thrill of winning. Ask any jockey, it is very hard to let go, so when you do let go, you need something to replace it with.
"The next 12 months to two years will be a transition phase into a training career or something in racing. I love bloodstock, I never have my head out of studying pedigrees. I will never get away from it."