From Wodonga to Kranji, Beasley still making his mark
A Riverina grounding is still serving jockey Danny Beasley well in his unexpected second spell as a jockey.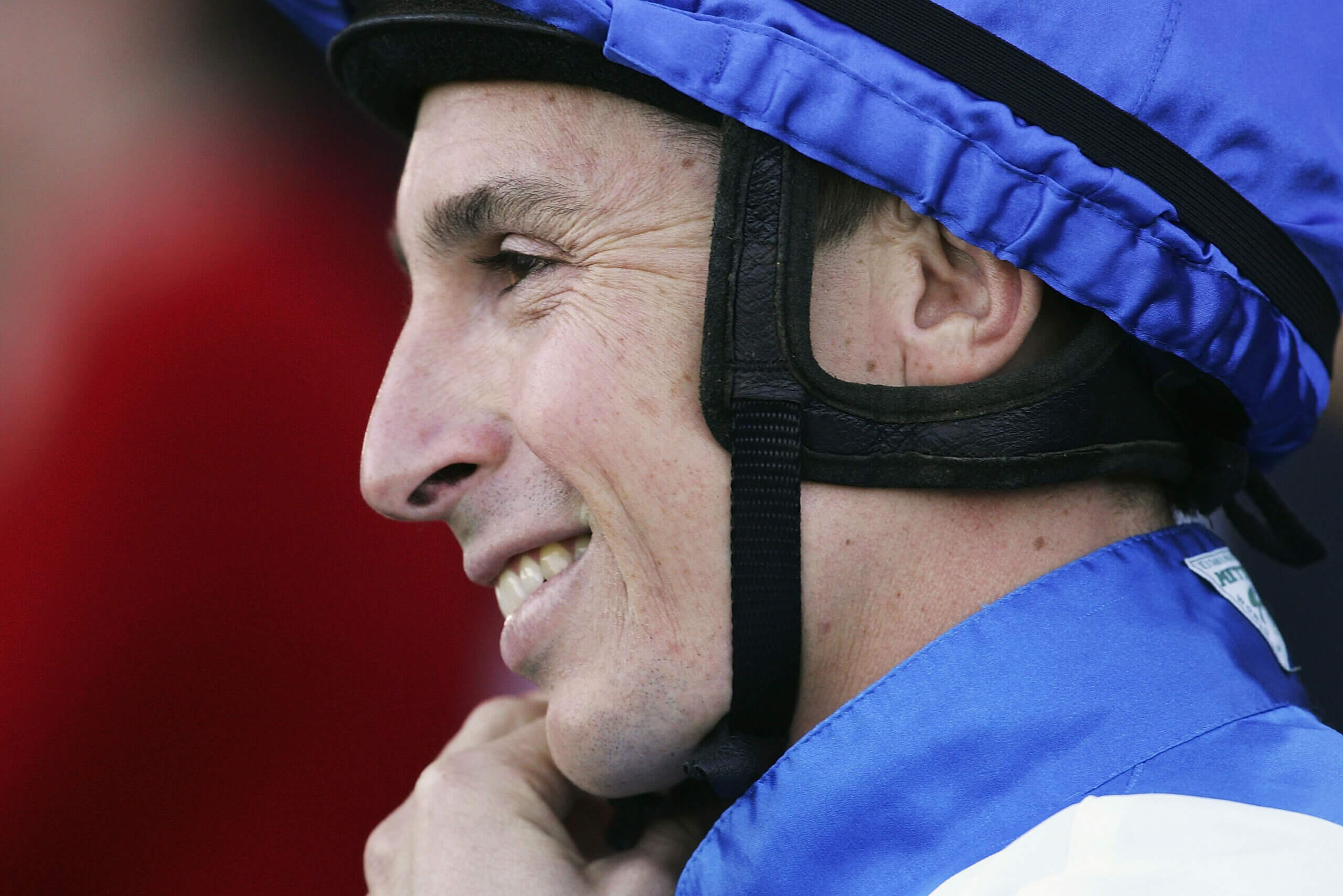 Danny Beasley readies for a Group One ride back in 2007. (Photo by Cameron Spencer/Getty Images)
It is getting on for 30 years since a 'racing nut' of a teenager from Wagga Wagga walked out of the unremarkable jockeys' room at Wodonga's Boxing Day meeting and entered the pre-race mounting yard, his riding boots on, racing silks buttoned and stick in hand.
He was booked to ride a three-year-old named Mick's Poet for his boss Peter Maher. It was a bread and butter contest, a maiden plate at a 'country' track on the Victorian side of the Murray River, but it was the boy's first ride: it was the day Danny Beasley had prepared for as far back as he could recall.
"You never forget a kid like him," says Maher. "He was a privilege to have around the place, well-mannered and a credit to how he finished up. You could pick it straight away – that is, apart from his riding ability early on," the trainer adds the last line with a chuckle.
"He didn't know how to ride much when he first got here, funnily enough – because his father was a good rider – but he hadn't ridden a lot. The first month he was falling off more than he was staying on but that made him more determined to stay on and make it."
Beasley had left school 12 months earlier with his Year 10 certificate, but even that baseline academic pass was just a distraction he had to get through before he could focus on what he saw as his young life's purpose.
"Dad was a jockey and it was all I ever knew and all I ever wanted to be," Beasley says. "My earliest memories are about racing and wanting to be a jockey so there was nothing else, never."