COMMENT | Compassion, not commodification, could be the key to rebuilding Hong Kong's jockey roster
Money isn't all that motivates today's top jockeys and perhaps it is the human touch that the Hong Kong Jockey Club needs to lure the biggest names back to the city.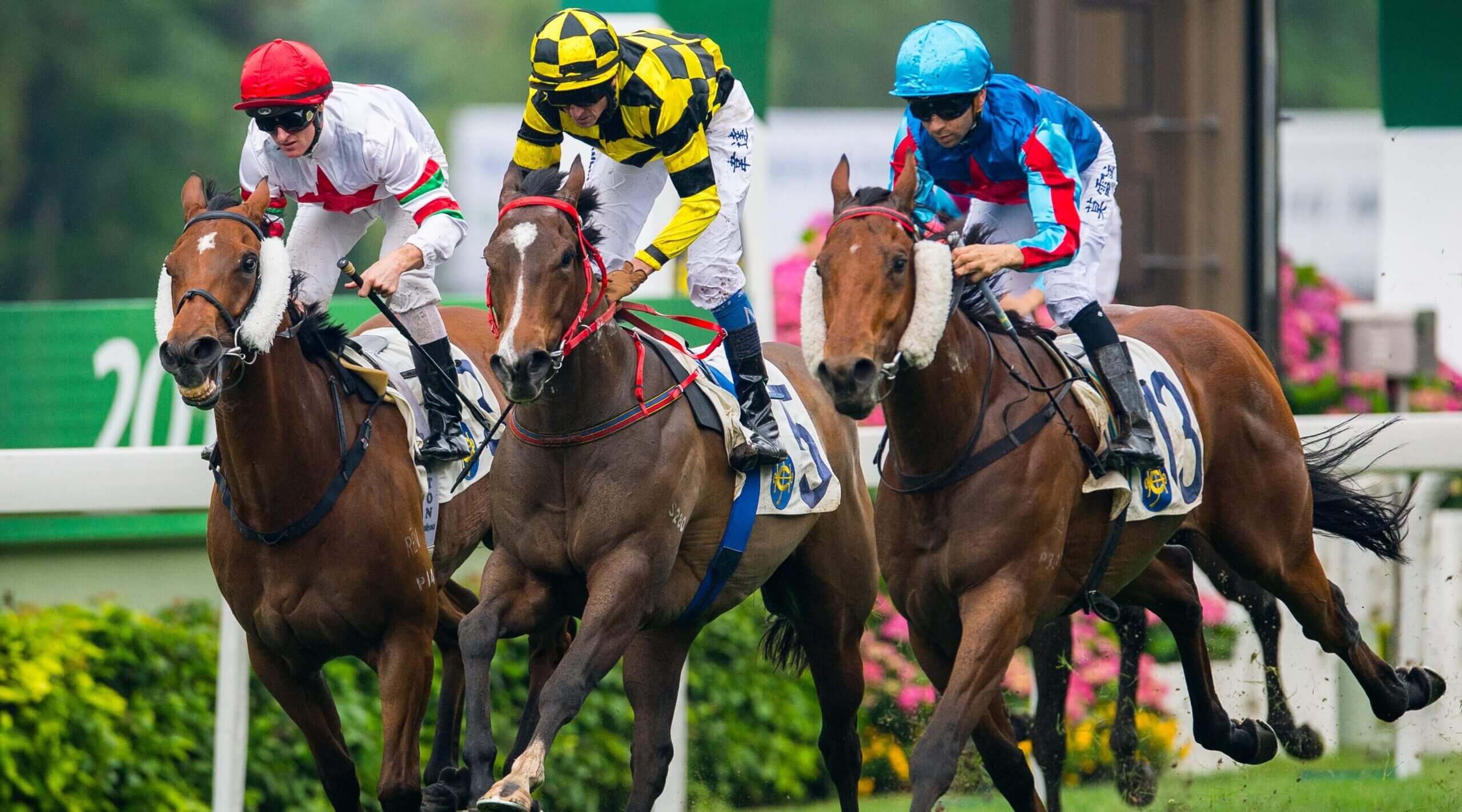 A trio of Hong Kong riding greats: (from left) Zac Purton, Douglas Whyte and Joao Moreira. (Photo by Aitor Alcalde/Getty Images)
The Hong Kong racing jockey roster lacks the star power it boasted 16 years ago. When Zac Purton stepped foot onto Sha Tin Racecourse for the first time in 2006, he walked into a hornets' nest of competition. 
The wide-eyed 24-year-old was confronted by the steely glare of Douglas Whyte – then the reigning six-time champion, his dominant run not even halfway complete – plus a deep bench consisting of Shane Dye, Brett Prebble, Gerald Mosse, Felix Coetzee, Glen Boss, Eric Saint-Martin, Anthony Delpech, Olivier Doleuze, Manoel Nunes, Danny Nikolic and Kevin Shea.  
Purton's arrival coincided with that of an in-his-prime Darren Beadman, fresh off bettering his fellow Australian with a record-setting 162-win season in Sydney, his fifth straight premiership there and seventh overall. The reigning three-time French champion rider Christophe Soumillon then turned up mid-season and notched 18 wins.
Purton scratched his way to 29 victories for the season. 
It took Purton seven years to usher in a new era, clawing his way past Whyte in 2013-14 and then battling with Joao Moreira for the better part of a decade as the two riders won the next nine titles between them.
Purton looks locked in for a sixth title this season but his retirement looms large – he has told Asian Racing Report he will not be riding in two years – and with injury making Joao Moreira's future uncertain, the quality of the Hong Kong riding ranks is under scrutiny. 
Of the current crop, Karis Teetan has forged out a near decade-long career as a proven lightweight, and three-time British champion Silvestre de Sousa has a CV that would have stacked up against the class of 2007; but he is not yet full time. The rest of the room is full of talent, but more from the youthful end of the scale or scaled-down budget versions of those former stars. Of course the profile of local riders has been lifted and Vincent Ho, in particular, is a genuine star. 
Since Purton was tested all of those years ago Hong Kong has become more known as a place top jockeys go on their way to the top – a type of finishing school with graduates like Damian Lane and Oisin Murphy – not where stars go in their prime, unless they're on a hit-and-run big-race mission. 
South Africans Lyle Hewitson and Luke Ferraris are great foundation pieces for the future but are 24 and 20 respectively. The current roster boasts admirable diversity (at least by nations represented, the lack of a female rider has been glaring for years) but there is an established star power lacking, and what it could have been was on show in Sydney on Saturday when Blake Shinn continued his scintillating form. 
Shinn's double means he has now ridden 12 wins from his last 39 rides and he also went within inches of taking the G1 Spring Champion Stakes on Elliptical. 
The 35-year-old Shinn had established himself in Hong Kong to the point he may have been considered 'next in line' to Purton and Moreira, but left at the end of last season, telling local press at the time "the mental stress has become too much."