Ambitious Dragon and the Hong Kong Mile win that nearly wasn't
Tony and Bev Millard recount the dramatic tension of ten years ago when their brilliant champion Ambitious Dragon suffered an injury on the eve of what was to be the biggest race of his life.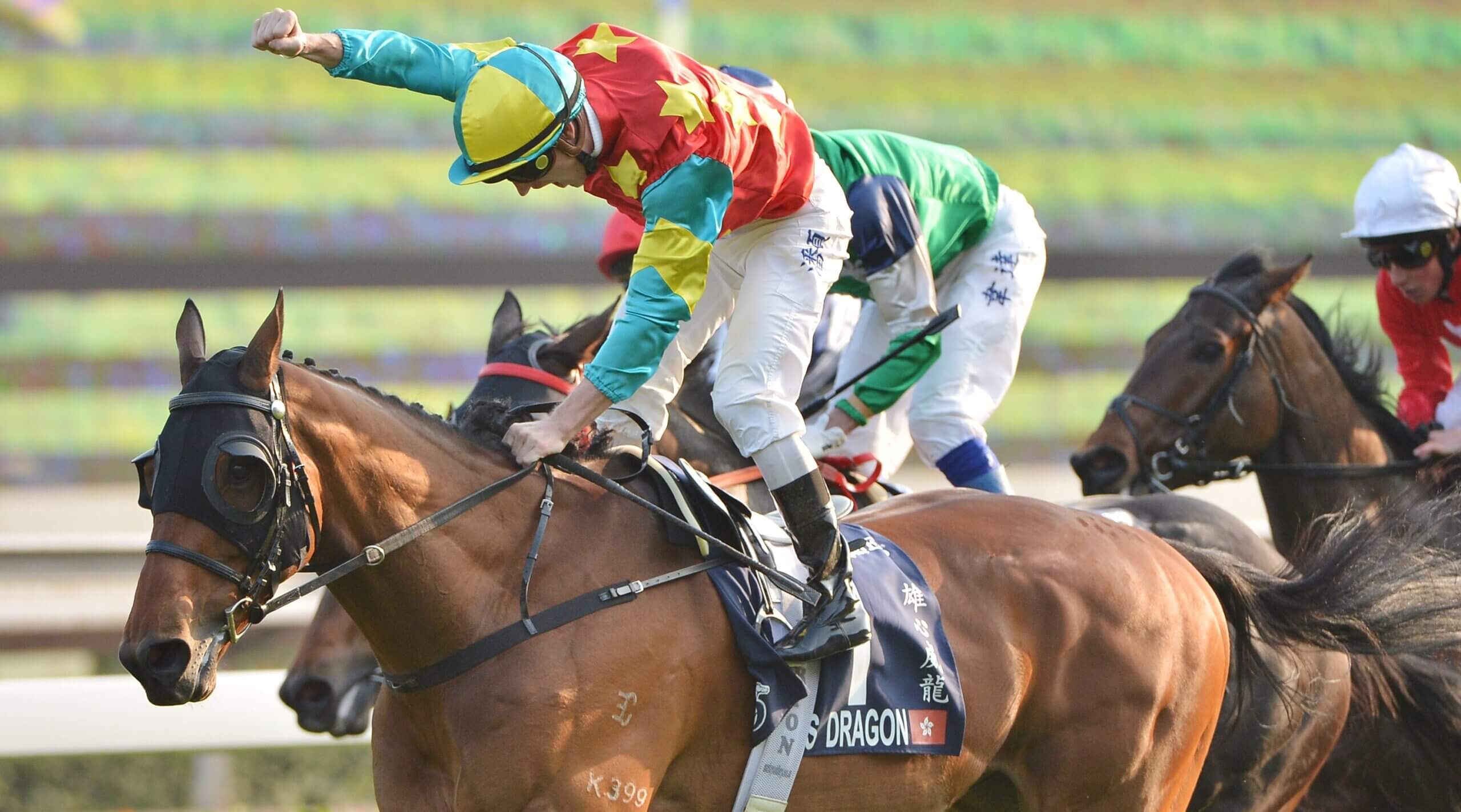 Ambitious Dragon and Zac Purton, breathing fire in the 2012 Hong Kong Mile. (Photo by Vince Caligiuri/Getty Images)
Tony Millard's eyes shine and the deep creases at their edges wrinkle tightly as he laughs behind the white face-mask that covers his grin.
"You should see him; he comes and canters up, stands there and stares down over the valley," he says. "He's a right tart."
The trainer straightens his neck, lifting his head to mimic the image of the horse he is recalling in his mind's eye.  
"He's in New Zealand in a big paddock where he was born. He's got a good life and he deserves it. He's a unique horse, one of those that comes along once in a lifetime."
It is ten years this week since Millard's horse of a lifetime sparked drama on the eve of the Hong Kong Mile. Back in December 2012, Ambitious Dragon was the star of the Hong Kong scene: before Able Friend and Beauty Generation, before Golden Sixty, 'The Dragon' was the horse making a case for greatness.
Ambitious Dragon had won the 2011 Hong Kong Derby and G1 QEII Cup to cap a relentless ascent from Class 4.