White Wonder toys with rivals in popularity stakes
Pure-white thoroughbred Sodashi is considered the most popular racehorse in Japan. And when it comes to plushie sales, the stats back it up.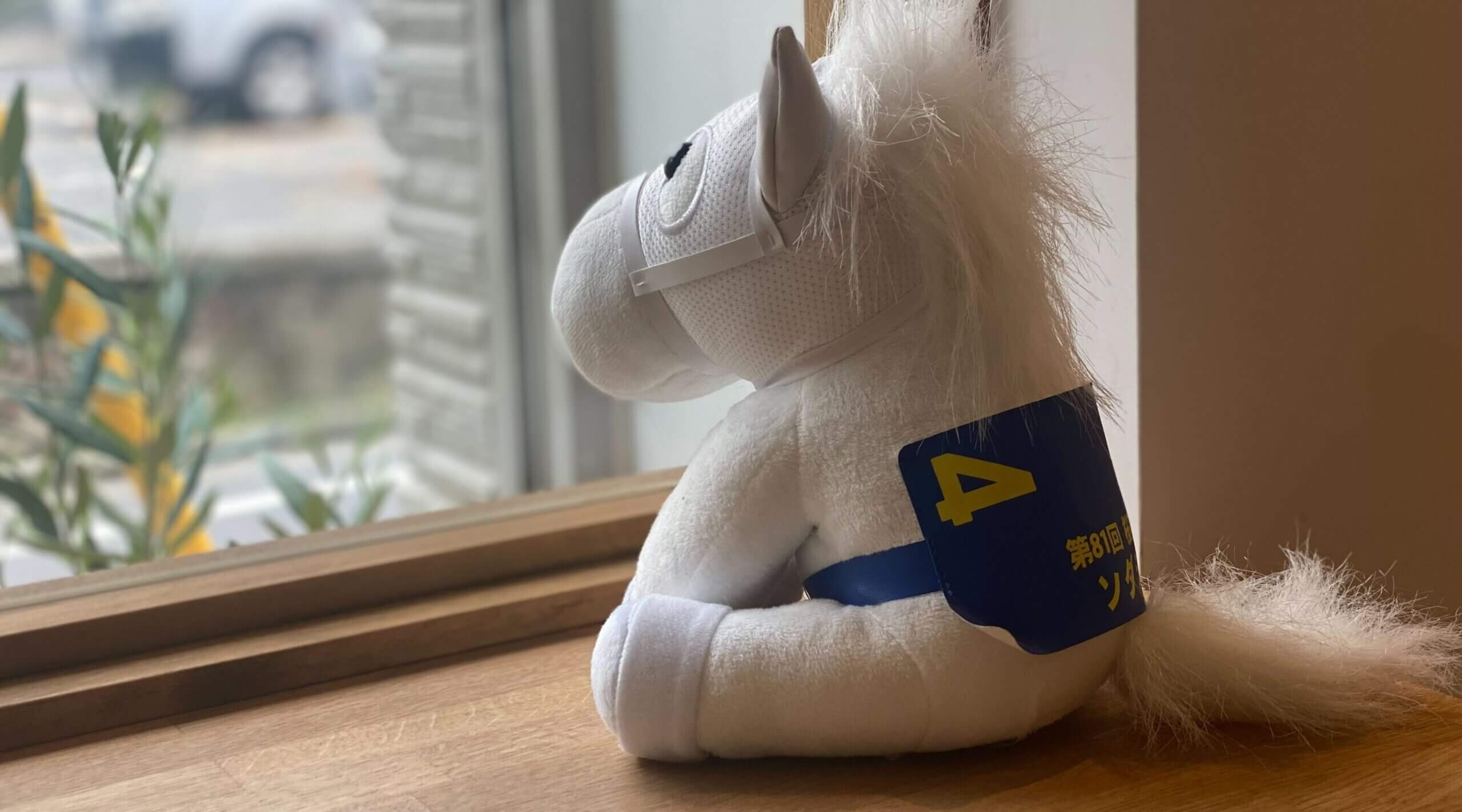 Sodashi plushie contemplates the price of fame. (Photo by Asian Racing Report)
Sodashi, Japan's pin-up galloper who in December of 2020 became the world's first ever pure white thoroughbred racehorse to win a Group One race, has a new accolade to add to her growing collection: the Sodashi 'plushie' has been officially declared the most popular of all time.