Plush racing product: female racegoers a sign JRA is sticking to its strengths
The JRA's on-track product - combined with initiatives and pop culture movements - is generating greater diversity in the grandstands.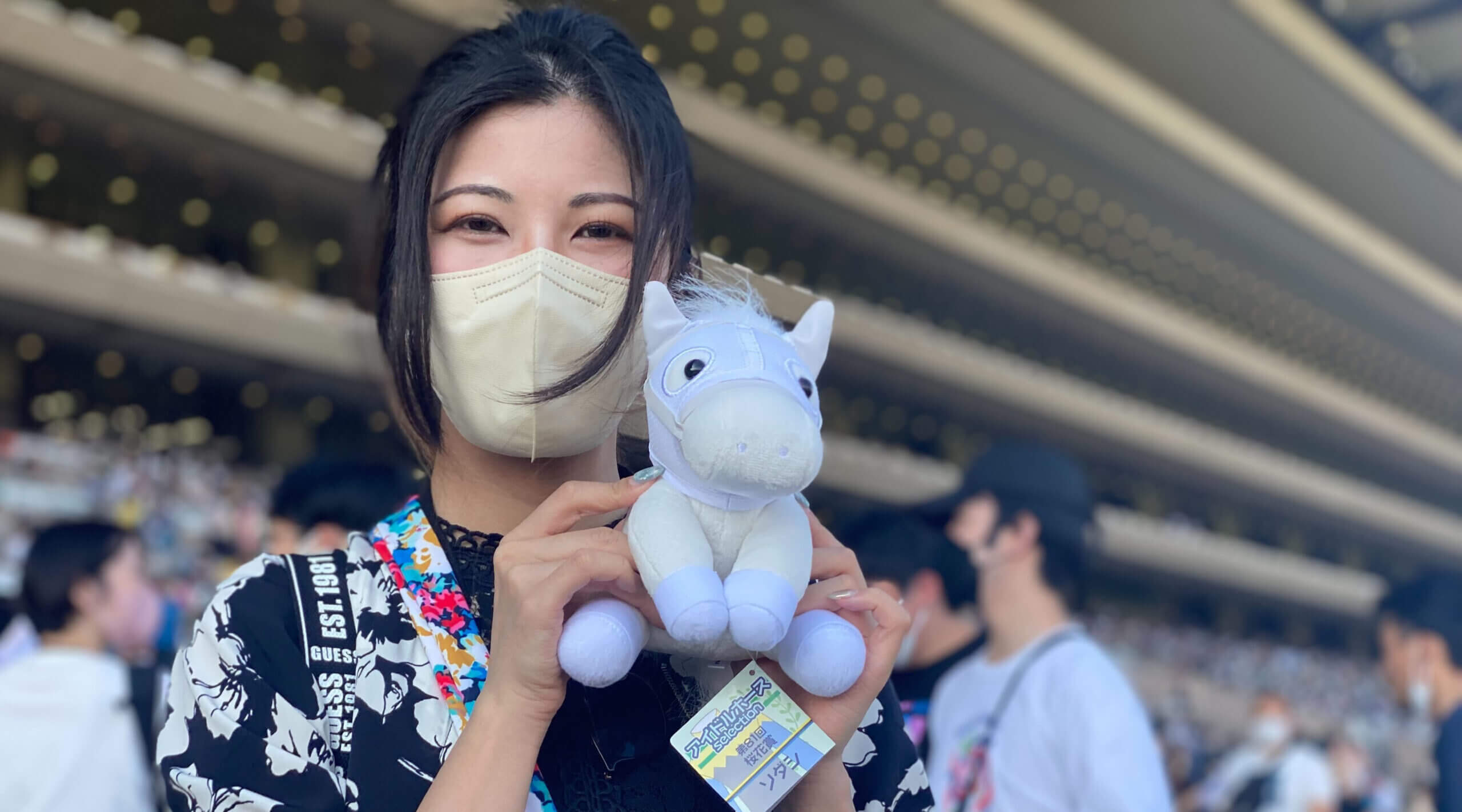 Maki is a recent convert to horse racing, but has embraced all aspects of the sport. (Photo by Asian Racing Report)
While growing up, Maki, a 30-year-old salesperson from Tokyo, had heard all she needed to know about horse racing, the racecourse and especially its clientele. 
"I thought it was a dirty place, a bit dangerous perhaps," she says on another brilliant spring day at Tokyo Racecourse. "I did not grow up in a family that had any relationship with horse racing, so I thought gambling was bad too. Most young people I was around thought it was a sport for old men."
In the last two years Maki's attitude has obviously changed: she is now a regular racegoer, a keen punter and even the proud part owner of a colt. She has a bunch of friends involved in the sport too. A quick look around Tokyo Racecourse and it is obvious to see she isn't alone in being a young woman in love with the sport.
And here's what you won't see when you look around: marquees or cover bands after the last to 'bring the youngsters back to the track', women teetering on heels, champagne glass in hand, and then, in the traditional end-of-day ritual of boozy western racetracks: carrying the high-heels home barefoot. There is no policy of 'if you bring the girls, the boys will follow', no fascinators or birdcage or 'fashions on the field'.
It is T-shirt, shorts and sneakers weather in Tokyo but it is what the punters are carrying that counts most: form guides. Turnover keeps climbing, and as COVID restrictions slowly ease, so is attendance.
As the crowds grow they are increasingly taking on a diverse look. The Japan Racing Association has worked hard to attract more female fans to tracks over the last 10 years. Less than 14 per cent of spectators were women in 2012 and the Umajo Project (the name comes from "uma", which means horse, and "josei", women) was formed to correct that gender imbalance. The plan included women-only spaces like restaurants and cafes for females at tracks to feel safe in and to also welcome newcomers to the track. 
Since then, the proportion of women at JRA courses has jumped by more than 200,000 spectators per year to 17 per cent of fans on racecourses. 
But beyond the social marketing and on-course initiatives, there are also some pop culture movements that are seemingly driving more women to the track.
If you want to make friends fast at Tokyo, walk around with a Sodashi plushie – the 'idol horse toy' representing 'the White Wonder', the one that has sold out five times over and moved more than 87,000 units – but this is not a story about 'kawaii (cuteness) culture'.