Tavistock trio continues Sir Patrick Hogan's incredible Melbourne Cup influence
Tavistock's best moments on an Australian racetrack came at Flemington and the famous racecourse could be the scene of the greatest moment of the late sire's breeding career.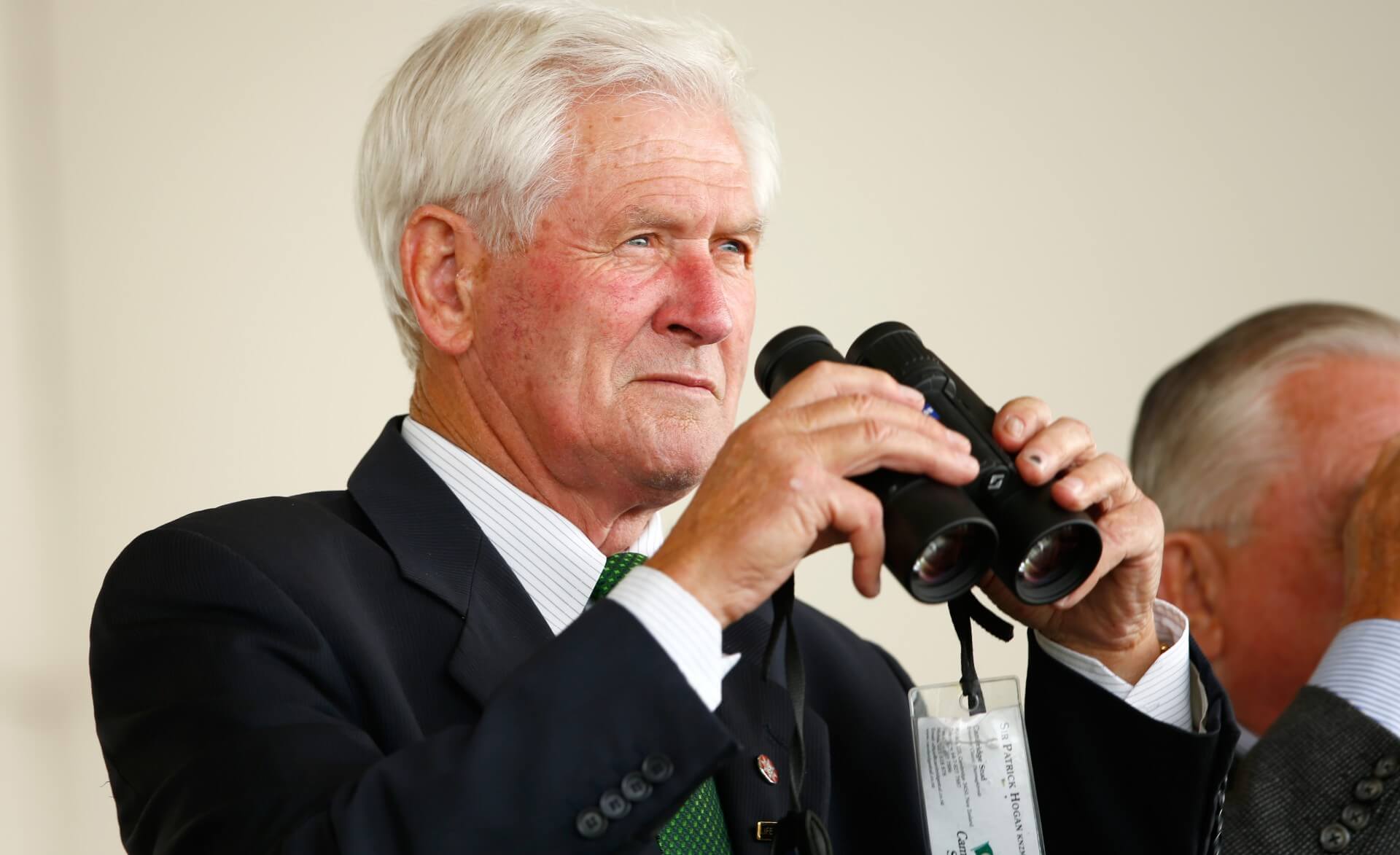 Sir Patrick Hogan's influence on the Melbourne Cup began with Gurner's Lane win in 1982. (Photo by Phil Walter/Getty Images)
Raced as Lord Tavistock in Australia – there was a filly of the same name foaled the same year – Tavistock had six starts on Australian soil with both of his wins coming at Flemington.
The first came for his adopted trainer Mick Price in a three-year-old 1400-metre race, while the second was for his New Zealand trainer Andrew Campbell as a five-year-old in the G2 Blamey Stakes.
With a name derived from that of his breeder, Lady Bedford, the former Marchioness of Tavistock, he was offered as a yearling as part of a dispersal sale for her Bloomsbury Stud at Karaka. Campbell was there to secure the son of Montjeu for NZ$85,000.
Also sold by Bloomsbury through that Sale was a Zabeel colt from the same family named Precedence. Purchased by Duncan Ramage and sent to the great Bart Cummings, he would run in four Melbourne Cups, becoming his trainer's final Cup runner in 2014.
Tavistock did not have the stamina to contest a Melbourne Cup, but instead a brilliant turn of foot which earned his two Group 1 victories in New Zealand and the admiration of New Zealand's greatest breeder, Sir Patrick Hogan.
It was not surprising that Sir Patrick ensured that Tavistock would retire to his Cambridge Stud, adding another string to the famed farm's stallion roster.
The track success of Precedence, who Sir Patrick part-owned, had proved a portent to a secret to Tavistock's own success as a stallion – the combination of the blood of Cambridge Stud champion Zabeel with that family.
There have been 13 stakes winners by Tavistock out of Zabeel mares including this year's Melbourne Cup runners Tralee Rose and Stockman. Five of those 13 stakes winners have been Group 1 winners, including Hong Kong star Werther.
It is one of the most successful 'nicks' – that is the combination of sire and damsire – in Australasian racing, and it should be no surprise that it was masterminded by Sir Patrick, the most influential studmaster in the past 40 years of the Melbourne Cup.