Ripple effects of whip protest ruling felt further afield than Flemington
The upcoming Asian Racing Conference in Melbourne is the perfect place for jurisdictions to find common ground on one of racing's most contentious issues.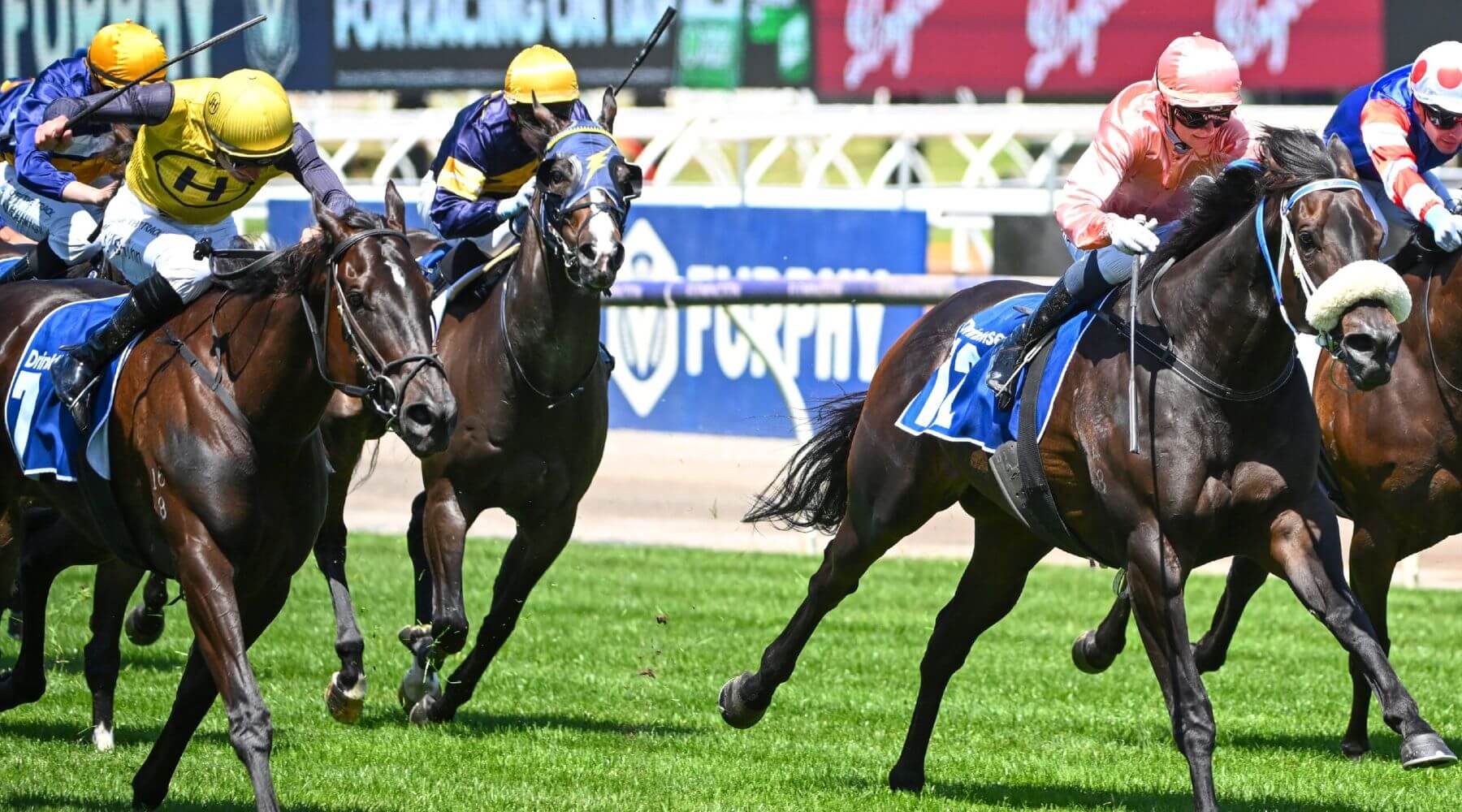 薛恩坐騎My Yankee Girl與Invincible Caviar取得平頭冠軍,但最終被貶(圖片來源:Vince Caligiuri/Getty Images)
Logical as it may seem to some, the decision by Racing Victoria stewards to uphold a 'whip protest' opened up a can of worms that could have international ramifications and highlights the need for 'rules harmonisation' between jurisdictions.  
When Invincible Caviar and My Yankee Girl dead-heated at Flemington last Saturday and stewards subsequently upheld their own protest against My Yankee Girl due to what was termed a 'gross breach' of the whip rules by jockey Blake Shinn, it was only the second time in Australian racing history and first since 2016 that it had happened. 
The previous instance occurred at Sunshine Coast but Saturday's was on a major metropolitan track and the decision, logical as it may be, failed to create a clear precedent for future cases and has left more questions than answers, as well as uncertainty for punters. 
Even the RV chief steward Robert Cram's line that there was 'No change of policy, no change of direction by the stewards,' and that the panel would treat 'each case (considered) on its merits,' provided too little understanding of how stewards will come to clear and fair decisions in the future. 
The difficulty at the core of judging whip protests is quantifying how much of an effect the use of the whip has. In this case it isn't difficult to understand the logic applied to upholding a whip protest in the case of a dead heat, in which any advantaged gain, no matter how much, would change the result. 
The explanation by Cram, that it was a 'gross breach' and that the fact it was a dead-heat, not just a narrow margin, formed part of the panel's reasoning. The dead-heat factor takes away some of the uncertainty Cram referred to, but there is still a judgment call to be made: how many excessive hits before the 100 metre mark is enough to change the result? One? Ten? Shinn's 12, five above the allowed seven, was considered enough.