Schreck commends BHA's whip rules but not the DQs
Respected former steward John Schreck speaks to The Report about his views on the whip issue.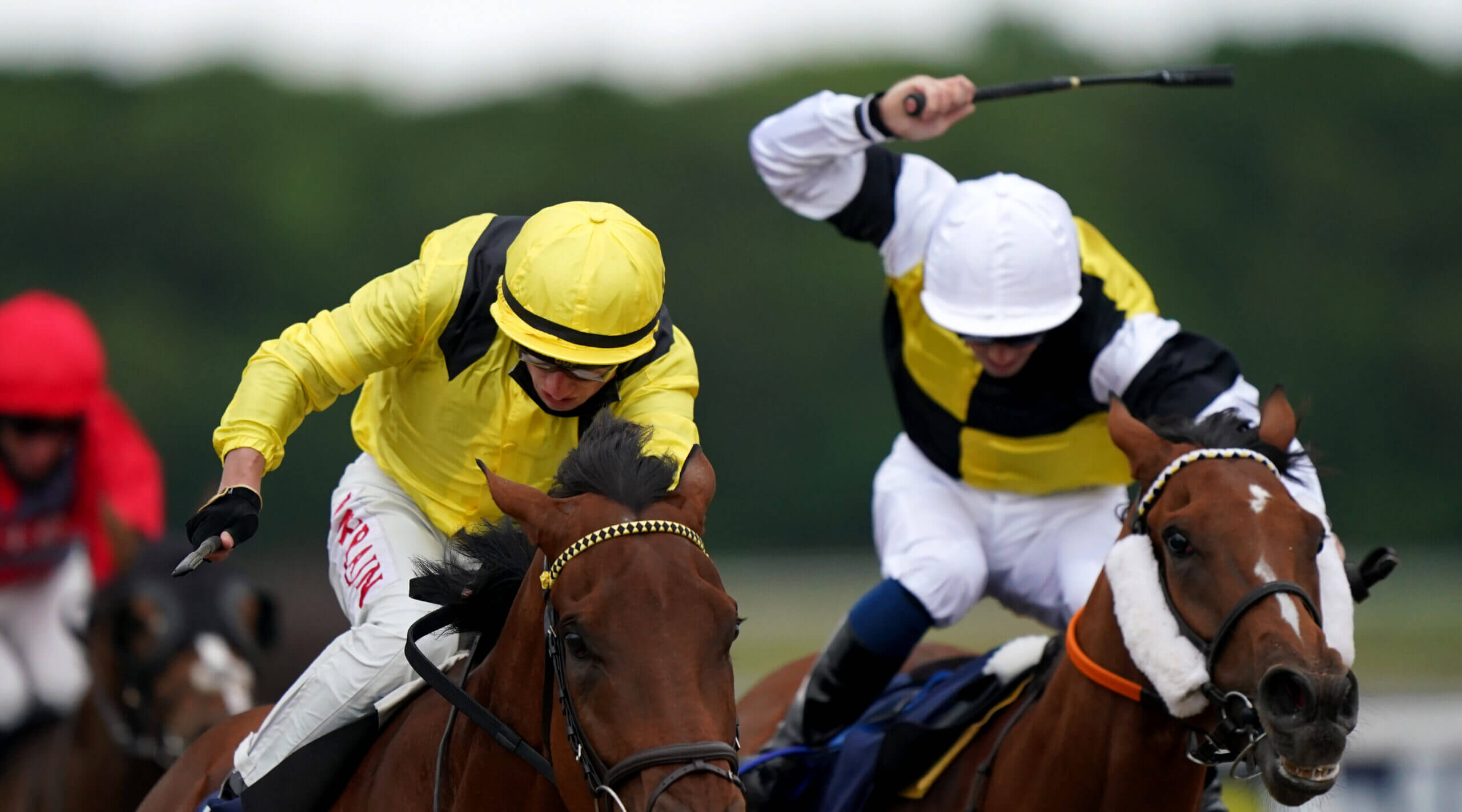 The British Horseracing Authority has implemented significant whip reform. (Photo by Tim Goode-Pool/Getty Images)
John Schreck, the esteemed former Sydney and Hong Kong chief steward, has applauded the 'foresight' and 'courage' of the British Horseracing Authority's new approach to the use of the whip in races, but there is one significant caveat to his praise.
"I vehemently disagree with the suggestion that horses that are excessively whipped should be disqualified," Schreck told The Report.
The BHA revealed the new rules last month with an autumn implementation in the pipeline. Jockeys in Britain will have to use the whip in the backhand position only; will be afforded seven uses of the whip during a race; will face a doubling of penalties should they breach the rules in major races; and a horse will be disqualified if a jockey strikes with the whip four times or more above the permitted limit of seven.
"I think the general thing they have done in Britain regarding the whip, they should be highly-commended for it; that is to try and reduce whip use themselves rather than have it forced upon the sport by somebody outside, which will inevitably happen if the sport doesn't do something itself," he said.
"But my view is that if someone breaches a rule, the penalties for breaching that rule should be visited upon those who so breach it."
Schreck earned the nickname 'The Sheriff' during an almost 50-year career as a racing steward, during which time he banked a deep knowledge of the sport and its regulations. He led the clean-up after the infamous Fine Cotton 'ring-in' scandal and has been mentor to a good number of senior stewards, notably the Hong Kong Jockey Club's current no-nonsense chief, Kim Kelly, and New South Wales' chief steward Mark Van Gestel.