Paul O'Sullivan retires a popular winner
The 'Switzerland' of the Sha Tin trainers' stand bids farewell and heads for the trees.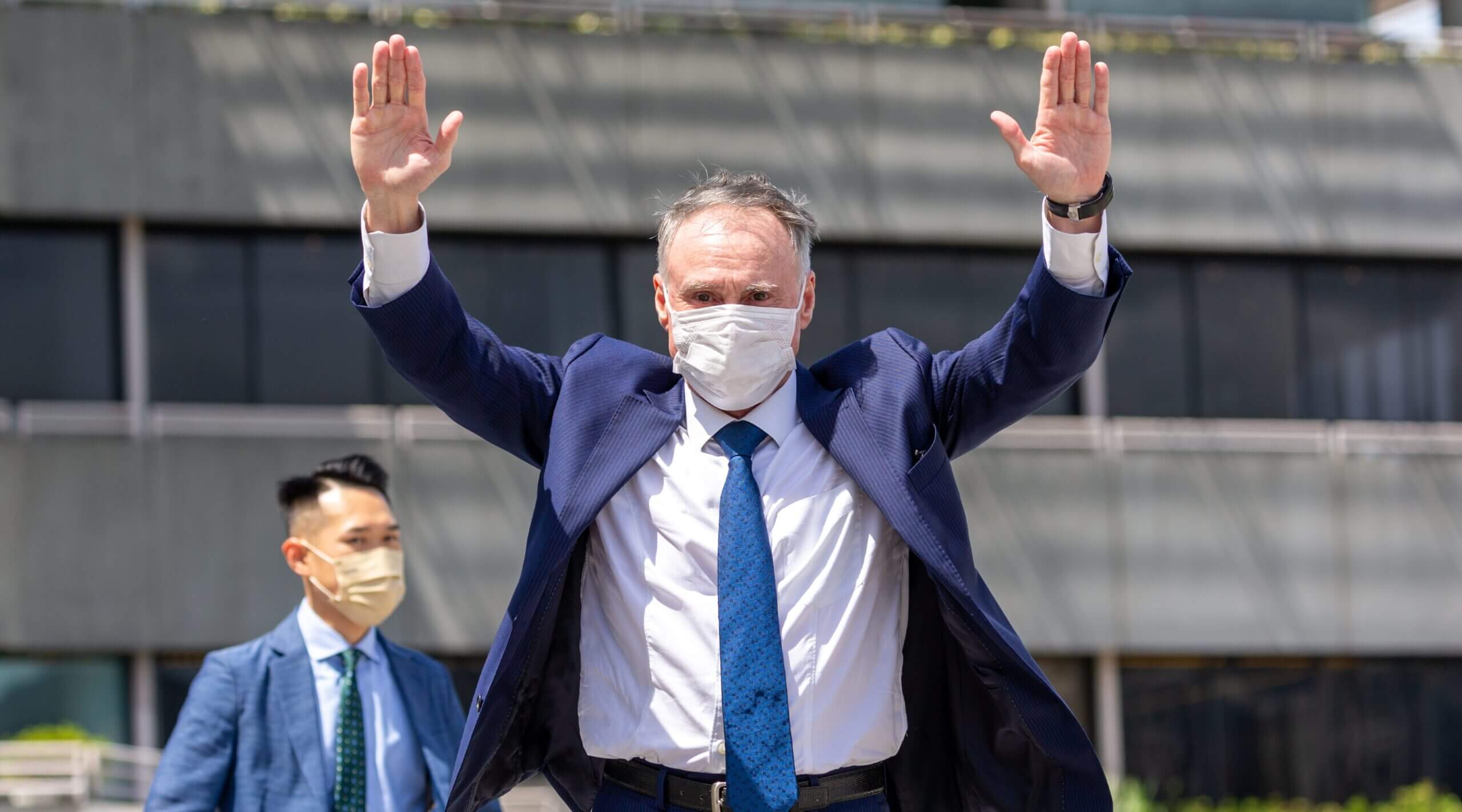 Paul O'Sullivan celebrates the win of Turquoise Alpha on his final day as a trainer. (Photo by Getty Images)
As Zac Purton was riding his fourth winner on Sunday, trainer Paul O'Sullivan had already kicked off his best leather shoes, changed from his suit to more suitable summer attire, and cracked open a well-deserved cold beer to watch the rest of the races from his Sha Tin Racecourse apartment. 
The Kiwi trainer had just sent out his last runner, and before that his final winner in Turquoise Alpha, his 29th of the season and the first of Purton's four. 
As he leant back in the armchair of his home of 18 years, O'Sullivan was in a mood for a chat about the emotional last day of a 500-plus win Hong Kong career. 
"First of all I'm thrilled for my team that we had a winner today and I am really proud of how we have performed for the last three months," said O'Sullivan. "And my career here? Well, it has been a hell of a ride. I am just glad I didn't leave here kicking stones like a lot of trainers do, I left on a positive note."
As a racing journalist the term 'popular trainer' is a funny term to use in a story – especially given the 'unpopular' tag is never used, even if there are a few that deserve it – but if there ever was a trainer or participant who fits the 'popular' bill it is the affable O'Sullivan.