Paparazzi at the pub: The story of Universal Prince and his brilliant jockey Justin Sheehan
Universal Prince is unfairly remembered for the race he didn't run in and the media circus before the 2001 Melbourne Cup, but he was good enough that Justin Sheehan was willing to go through hell to ride him.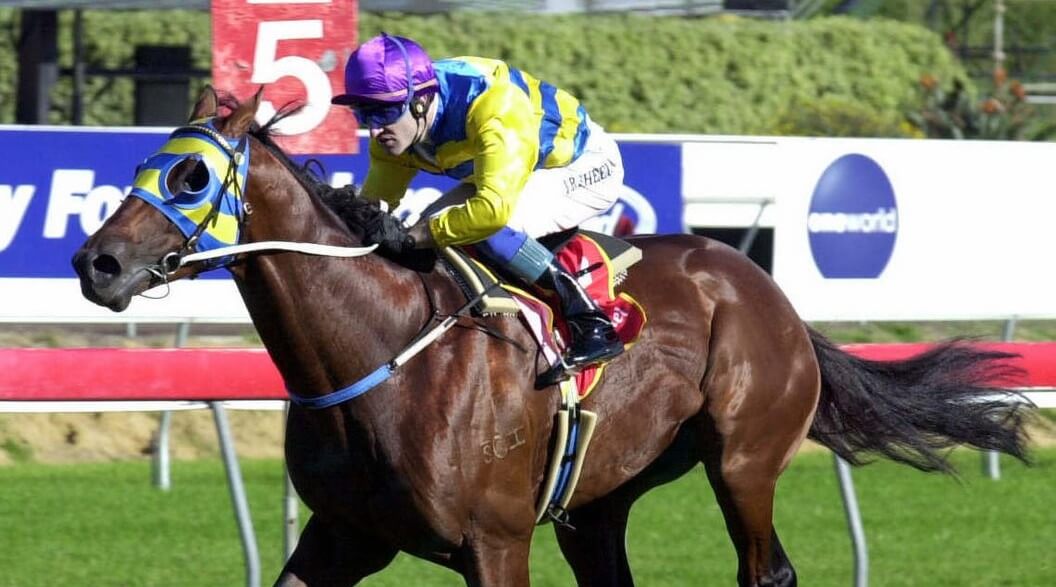 Universal Prince and Justin Sheehan on their way to victory. (Photo: Courtesy of Illawarra Mercury)
Justin Sheehan returned to the tie-up stalls after winning a trial by four lengths at Kembla Grange in February 2000 and told trainer Bede Murray "that is the best horse you will ever put a bridle on, I want to ride him."
The two-year-old colt was Universal Prince and Murray was taken aback, but knew Sheehan – a heavyweight jockey and highly regarded horseman – was a good judge and had ridden some top horses as youngsters.
"I had a system for rating unraced horses and I would give them a mark out of ten," Sheehan told Asian Racing Report this week. "I gave Tie The Knot nine and I got that one right. I made a mistake with Saintly, I gave him nine but took half a point off to 8.5 because he didn't have much of a pedigree – clearly that was a mistake. I gave Universal Prince 8.5, but took half a point off because he wore blinkers. He was right up there with those two."
The other reason Murray was shocked was that Sheehan wanted to ride the horse. The jockey was making a slow return from a broken arm he sustained in a car accident and weighed 65 kilograms. He would need to lose ten kilograms in 17 days to make the weight required to ride the horse in a maiden at his home track.
Sheehan made the sacrifice, won that maiden and finished that two-year-old season having won two from three on the horse. When it came time to return at three, another accident – this time on the track – meant Sheehan would again need to strip weight.
In July 2000 Sheehan was sitting outside the leader in the Ipswich Cup when his horse Mushtak broke both forelegs, sent his rider spearing head first into the turf and caused a eight horse pile-up.
Sidelined again, Sheehan's weight ballooned, and he could not shed the kilos in the colder climes of the New South Wales South Coast. "So I went to Darwin to melt away and get back down to the 55.5kg, I wanted to ride him so badly in the three-year-old races," he said.
Once Sheehan did get back aboard Universal Prince, for his first G1 win in the Spring Champion Stakes, no other jockey would ever ride the horse in a race.
Bede Murray's son Paul recalled Sheehan's brilliance.
"It was a shame Justin had weight problems, because he could ride and he could just read a race so well," Murray said. "He could be a bit fiery, but probably because he had to waste so hard. On the ground he could be a loose cannon but put him up on a horse and he rode like George Moore. Just a freak."
That three-year-old season included a second in the Victoria Derby and, in the autumn, brilliant wins in the Canterbury Guineas and Australian Derby.