Opinion: The Derby retains its magic but the Tokyo Yushun is on the rise
With two of the world's great Derbies run in the space of seven days at Tokyo and Epsom, David Morgan questions whether the original British version is still 'unmatchable'.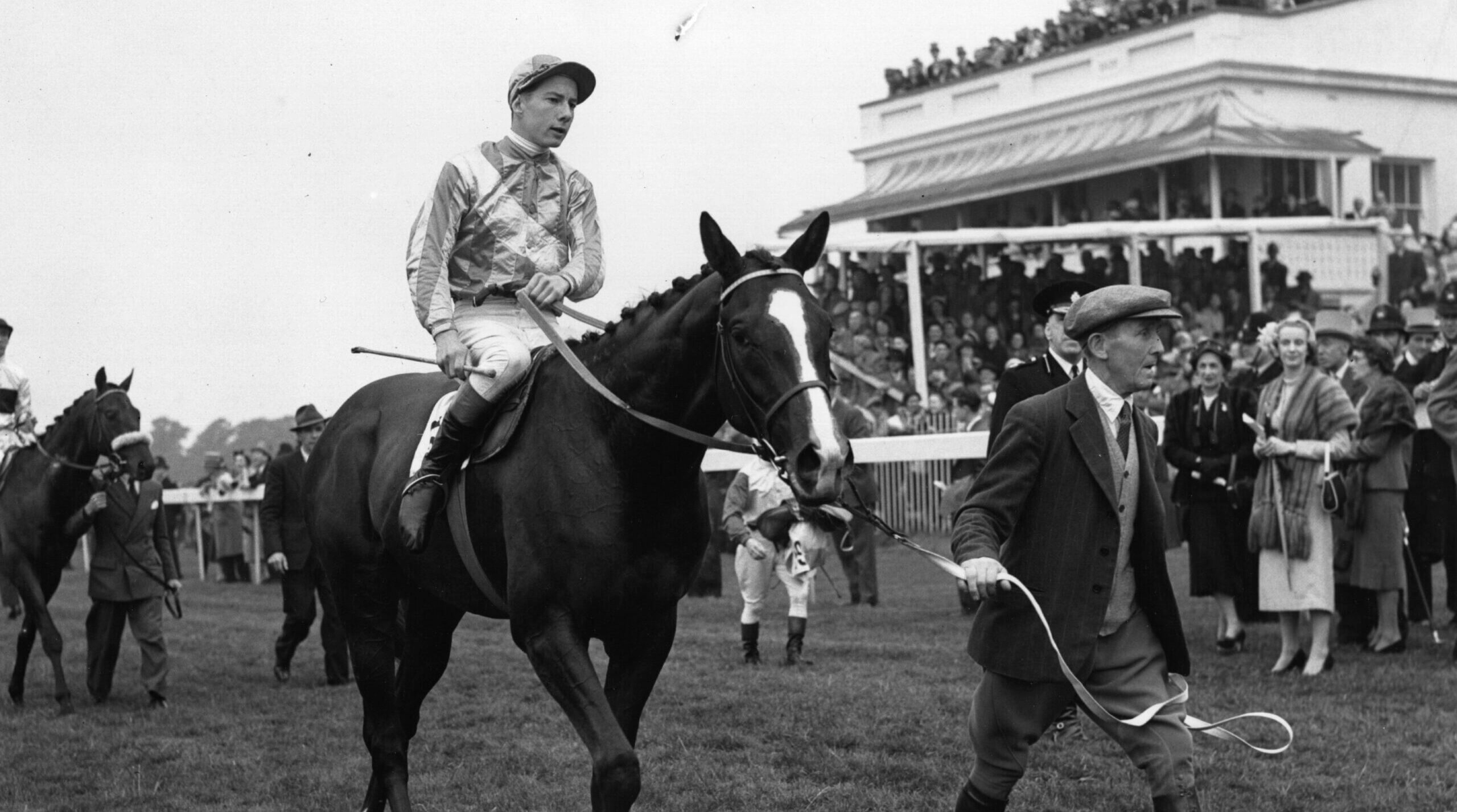 Lester Piggott wins the 1954 Derby on Never Say Die. (Photo from Allsport Hulton/Archive)
Lester Piggott will have plenty more said about him this week and that is as it should be in this of all weeks. The late, great jockey's mass appeal was built on the bedrock of a race that will happen for the 243rd time on Saturday; a contest that has long been rooted in its hitherto unbudgeable position as the world's most important, the original, the Derby.
'The Long Fellow' won the Epsom Classic nine times. That record is unlikely to be matched and though Piggott's fame transcended the sport, his legend is enwrapped in Derby folklore.
He is a unique icon, yet there was something symbolic, perhaps, in the timing of his passing when on that same day, Japan's greatest jockey Yutaka Take won the Japanese Derby – the Tokyo Yushun – for a sixth time. Take is his country's icon.
While Piggott was the last prominent link to the great Derby days of the mid-20th Century, before the sport in Britain slid to become near-to-last pick in the mainstream sport schedules, Take is the face of Japanese racing's buoyant present, in which the Tokyo Yushun is the race.
Putting aside the Kentucky dirt track outlier, they are the two most important Derbies in the world right now: Britain's richest race at £1.125 million (AU$1.96 million) and the world's richest Derby, carrying a purse of ¥418 million (AU$4.49 million). Epsom bills its race as 'Unmatchable' but is it?
The weight of the Derby's history and the names attached to it attest to its greatness. It is a spine-tingler of an event, but in a changing world, in a changed sporting landscape, is it unmatched in fulfilling the measure of its founding, as the preeminent champion maker, stallion producer, breed shaper, and popular attraction? The Tokyo Yushun, after all, has grown from a colloquial concern into a race of real international significance.