EXCLUSIVE | 'I am not OK': Joao Moreira asks to return to his family in Brazil
Hong Kong's riding great is suffering mental stress as he works through painful physical rehabilitation far from his family.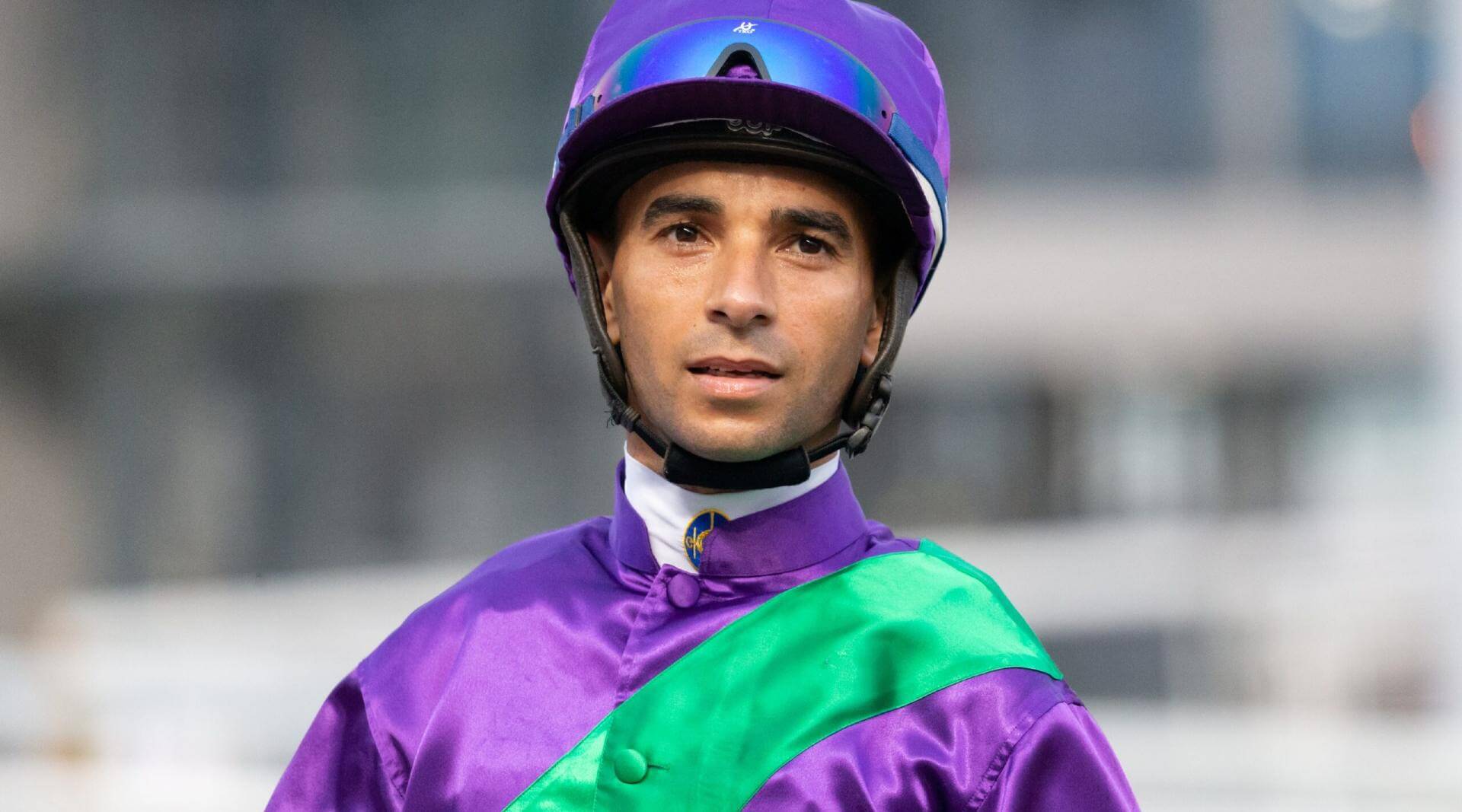 Champion jockey Joao Moreira is seeking a return home. (Photo by Lo Chun Kit/Getty Images)
Joao Moreira met with Hong Kong Jockey Club officials on Thursday and has asked to return home to Brazil as soon as possible to be with his family, citing mental stress. The Club's Licensing Committee will decide whether or not he is able to retain his licence while he continues his physical rehabilitation in Brazil. 
Moreira is walking with a stick. His problematic hip has been painful since undergoing Platelet Rich Plasma (PRP) therapy last week, a natural part of the healing process. Worse than that discomfort though is the isolation of being alone in Hong Kong, unable to ride and his family thousands of miles away in Brazil. It is affecting his mental wellbeing.
"Right now I think the best thing for me and my family is to be back in Brazil with them," he told Asian Racing Report.
Moreira's wife Taciana and their two children moved back to Brazil last June and the jockey is seeking to return not only to them but also his 77-year-old mother and his extended family. He wants to be around his seven siblings and their families in his home city of Curitiba, while he continues regular physiotherapy on his hip.  
"Back home we all get together every weekend. It is a place where there are people you want to be around, I just miss it too much," he said. "I miss interacting with people, it is very meaningful to me; I know there are a lot of people here that love and support me, but I want to be with those people in Brazil. 
"I have great support from the Hong Kong Jockey Club but being at home with family is the most important thing to me right now. This is a difficult time and being with them is what I need." 
I have great support from the Hong Kong Jockey Club but being at home with family is the most important thing to me right now.
The four-time Hong Kong champion jockey provided HKJC officials a supporting letter from a medical professional to back his request.  He will decide on his riding future in the next three months.     
"It just proves that I'm a human being, I'm vulnerable and I'm not made of steel," he continued. "I'm grateful for everything the Jockey Club has given me but it has only been two weeks since I stopped riding and it feels like it has been two years. I have been closed up between four walls, and not feeling like going out, and all I have been doing is focusing on my recovery."
Moreira went on record a year ago about the mental stress and depression he experienced while battling through injuries and loss of confidence during the 2020-21 championship-winning season. He is struggling once more.
"I can't read, my focus disappears, I am watching TV and I can see it, but I can't remember what I have just watched because my mind is somewhere else." he said. 
"I am not OK, I need a different environment and different support, I need to be where I am loved. I need to feel that love from my family."