One year in the Valley: The curious case of Written Tycoon
Written Tycoon's ascent to the status of champion stallion came via an unconventional route, and that unusual path is set to take another turn when his current yearlings hit the sales ring in early 2023.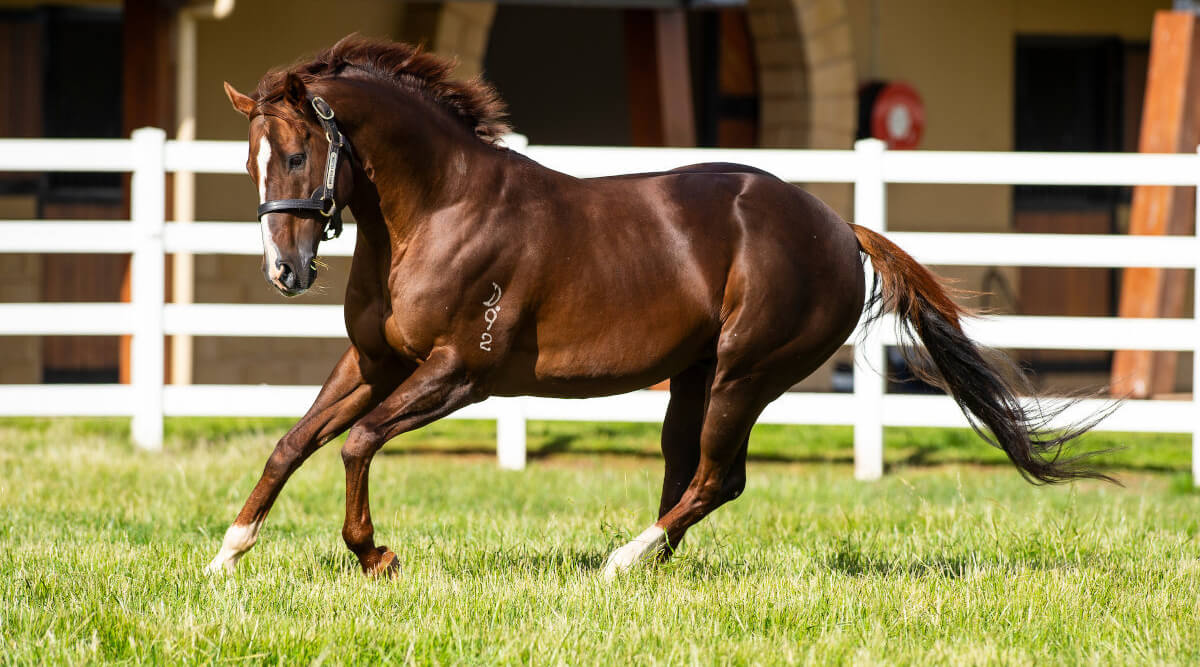 Champion stallion Written Tycoon. (Photo by Bronwen Healy/Yulong)
Foaled as a chestnut without a drop of Danehill blood in his body, the cards were stacked against Written Tycoon becoming a sire of significant influence.
The fact he was afforded a career at stud at all is somewhat of a miracle.  
As a yearling, he was flashy but not overly remarkable. He was offset and a bit over at the knee but Grahame Begg saw enough to pay $50,000 for him at Magic Millions, less than half the average price.
What became apparent is that he had inherited his sire Iglesia's greatest attribute, speed. Rumoured to be the fastest horse at Randwick when put into work, Written Tycoon won on debut for Begg and then again at his third start, the G2 Todman Stakes. Suddenly, the flashy chestnut became the medium of significant interest for stallion syndicates.
A syndicate involving Sherrif Iskander won the bidding war and while throat issues prevented Written Tycoon winning any further races either for Begg or John O'Shea, he found himself a home at Eliza Park in Victoria at the end of his racing career.
It was the era where Danehill blood was everywhere among Australian stallion ranks. While the great stallion had passed away in 2003, his sons were firmly taking up his legacy. Redoute's Choice, Flying Spur, Exceed And Excel and Fastnet Rock would also be crowned Australian champions in their own right, as the sireline dominated much of the early 21st century.
Finding mares to go to Written Tycoon in such a competitive environment was a hard-enough gig, but a bitter legal stoush in the background proved a bigger threat than his marketability.