Lim's Kosciuszko: The Singaporean 'mighty mouse' that might just muscle his way to a Hong Kong Sprint upset
Dan Beasley got his wish of a Sha Tin swansong to close out a chapter on his illustrious career but it is his relationship with trainer Dan Meagher and owner Lim Siah-Mong that make the opportunity so special.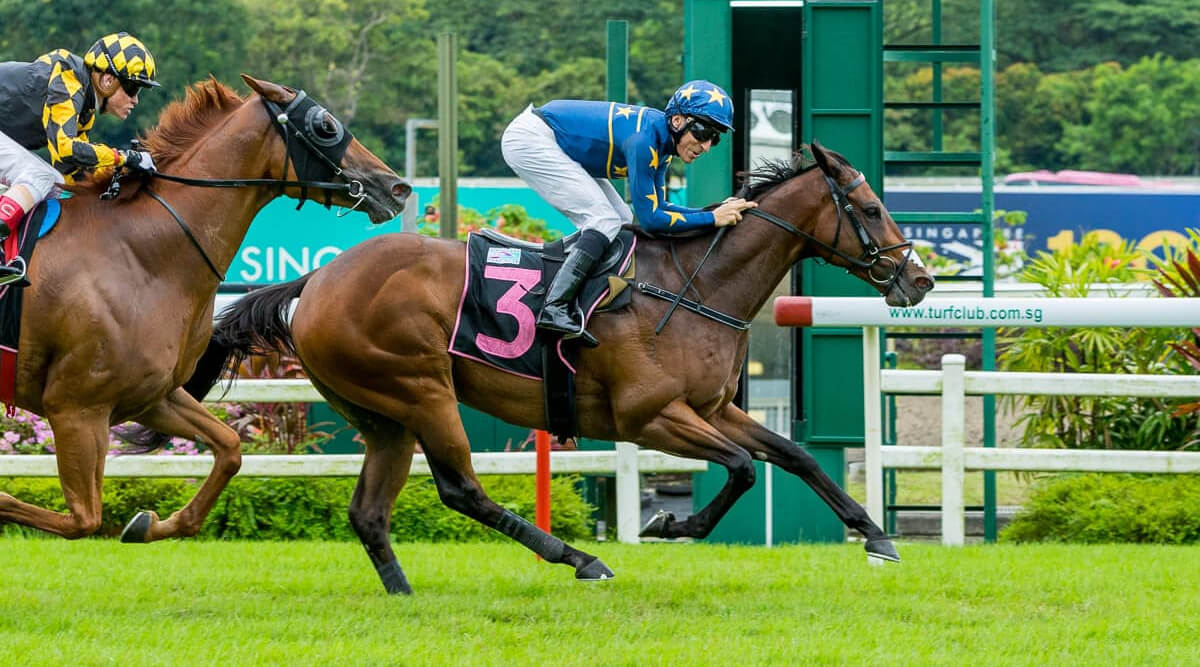 Lim's Kosciuszko and Danny Beasley are aiming for Hong Kong Sprint glory. (Photo by Dan Meagher Racing via Facebook)
When fields for the Hong Kong International Races were released on Wednesday there were few connections more overjoyed than those of Singapore's in-form Hong Kong Sprint hope Lim's Kosciuszko, but that doesn't mean they are just there to make up the numbers. 
Jockey Danny Beasley is bullish of a strong showing on Singapore's sole runner at the meeting, although he warned that the sprinter's size – or lack thereof – might surprise observers when he walks into the Sha Tin parade ring. 
"He is only little, people will look at him and give him no hope," Beasley told Asian Racing Report. "When people first lay eyes on him they will be saying "wait, this is Singapore's best sprinter?" He is a plain bay and tiny, but he does pump himself up under the saddle. He probably thinks he is bigger than he is though. Maybe it is because he gets some special treatment around the stable, he has started to think he is special; he has become a bit of a Mighty Mouse." 
Beasley is a racing fanatic who keeps a close eye on Hong Kong form, and noted what does look a subpar-strength Sprint field, especially with last year's winner Wellington under an injury cloud. 
"Wellington has an international rating of 120, but if he isn't there the next highest rated runner is 116 (Sky Field)," Beasley said. "We are rated 112, so we are not far away."
Lim's Kosciuszko was an impressive Class 1 winner last weekend to extend his record to 11 wins from 14 starts and force his way into the field for the HK$24 million feature.