Keiba Diary: Pixie Knight to return as the promise of spring makes anything seem possible
Adrian Webber has the latest from Japan as a series of comebacks and retirements point to the approaching changing of the seasons as winter enters its final weeks.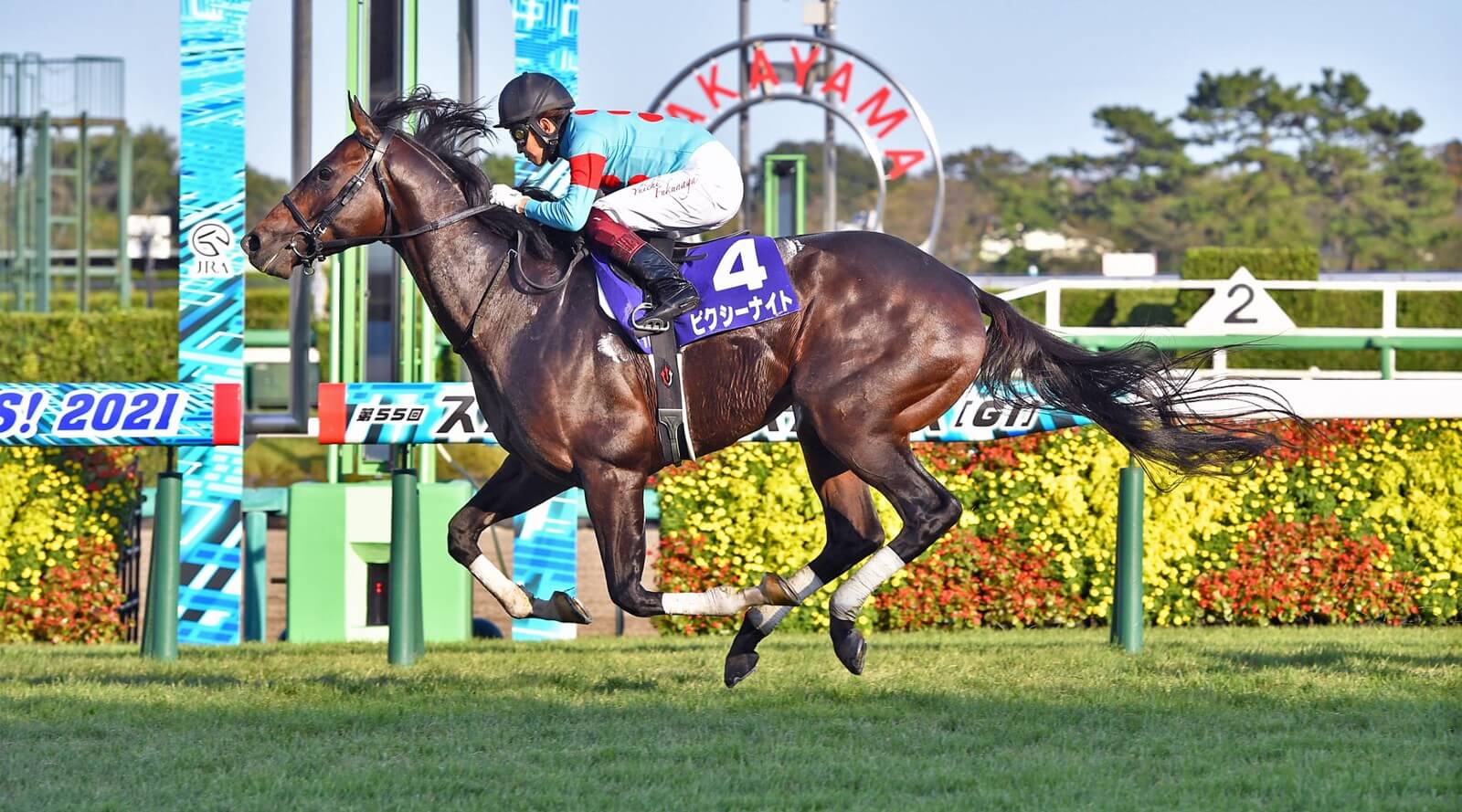 2021 Sprinters Stakes winner Pixie Knight. (Photo by JRA)
Special events and festivals are always prepared for early in Japan, and while winter's grip is still cold and hard, spring is on the horizon as thoughts turn to renewal, fresh life and a whole array of customs. From shiniest bald head competitions to the more cultural bean-throwing to keep evil spirits away, the country is preparing its ever optimistic farewell to winter.
For racing enthusiasts, however, it's more of a heads-down, full-on concentration in preparation for the uplift in quality and the return of higher-level sport.
Knight arises
One horse on the cusp of a spring-time renewal is Pixie Knight, who a long 13 months ago was the bright hope of Japan's sprint division. A broken left knee as the result of a crushing fall in the G1 Hong Kong Sprint in December 2021 threatened to extinguish that light but the G1 Sprinters Stakes winner recently returned to the stable of Hidetaka Otonashi at the Ritto Training Centre with a spring comeback being the aim. 
Pixie Knight seems to be on the right track after a January 29 workout where stable staff checked his movement and reactions, and everything was reported to be fine with him after his efforts. He'd already been working at the farm before returning to Ritto. The five-year-old has taken a gate test, and even though he hasn't raced for such a long time, he's gradually getting back to where the stable wants him to be. 
Trainer Otonashi said: "We're checking his condition regularly since his return and ideally we'll focus on him being ready for the G1 Takamatsunomiya Kinen in March."
Jockey Ikezoe returns
Also on the comeback trail after injury is jockey Kenichi Ikezoe, perhaps best known as the rider of Orfevre. He broke a bone in his lumbar vertebrae in a fall last November and returns to the saddle this coming weekend when he will ride Pradaria for his brother, trainer Manabu Ikezoe. The 43-year-old rider has worked hard on getting fit again since being cleared by the doctor last month, and his great memories of the time he partnered Orfevre have spurred him on. His father, Kaneo, also a trainer, retires this spring, so it's to be hoped the comeback works out well for the whole family.
Fukunaga's farewell to Kokura
As Yuichi Fukunaga slowly bows out from his career as a jockey with a gradual farewell tour of sorts, a ceremony was held at Kokura last Saturday, where he took his last rides at the Kyushu track and rode a double on the day. All his 247 wins at the course seem to have provided him with a lot of satisfaction throughout his riding days. 
"It's always been great to ride at Kokura, particularly when I was younger it felt like part of my development as a jockey. I'd like to thank everyone here today for coming together and supporting me over the years," commented the rider, on his last day down south.
First orders at the bar
As the G1 February Stakes on February 19 creeps closer, Dry Stout might prove a more potent choice than Lemon Pop come the day. Jockey Keita Tosaki being booked for the former, while Lemon Pop remains without a jockey in the early nomination list.
On reflection, Gilded Mirror could take all the beating this time with the extra furlong compared to her recent second behind Lemon Pop in the G3 Negishi Stakes, where she slipped at the start. Her jockey, Kosei Miura, is still looking for an elusive first JRA Group 1 win. The North American challenger, Shirl's Speight, arrives at Narita Airport on February 9 to begin his preparations for the race at the new international stables at Tokyo Racecourse.