Keiba Diary: Milers ready to vie for championship honours
With the autumn Group 1 season in full swing, this week's diary turns attention to the Mile Championship, while a visit to the shrine might work wonders, and there's a juvenile race worth keeping an eye on.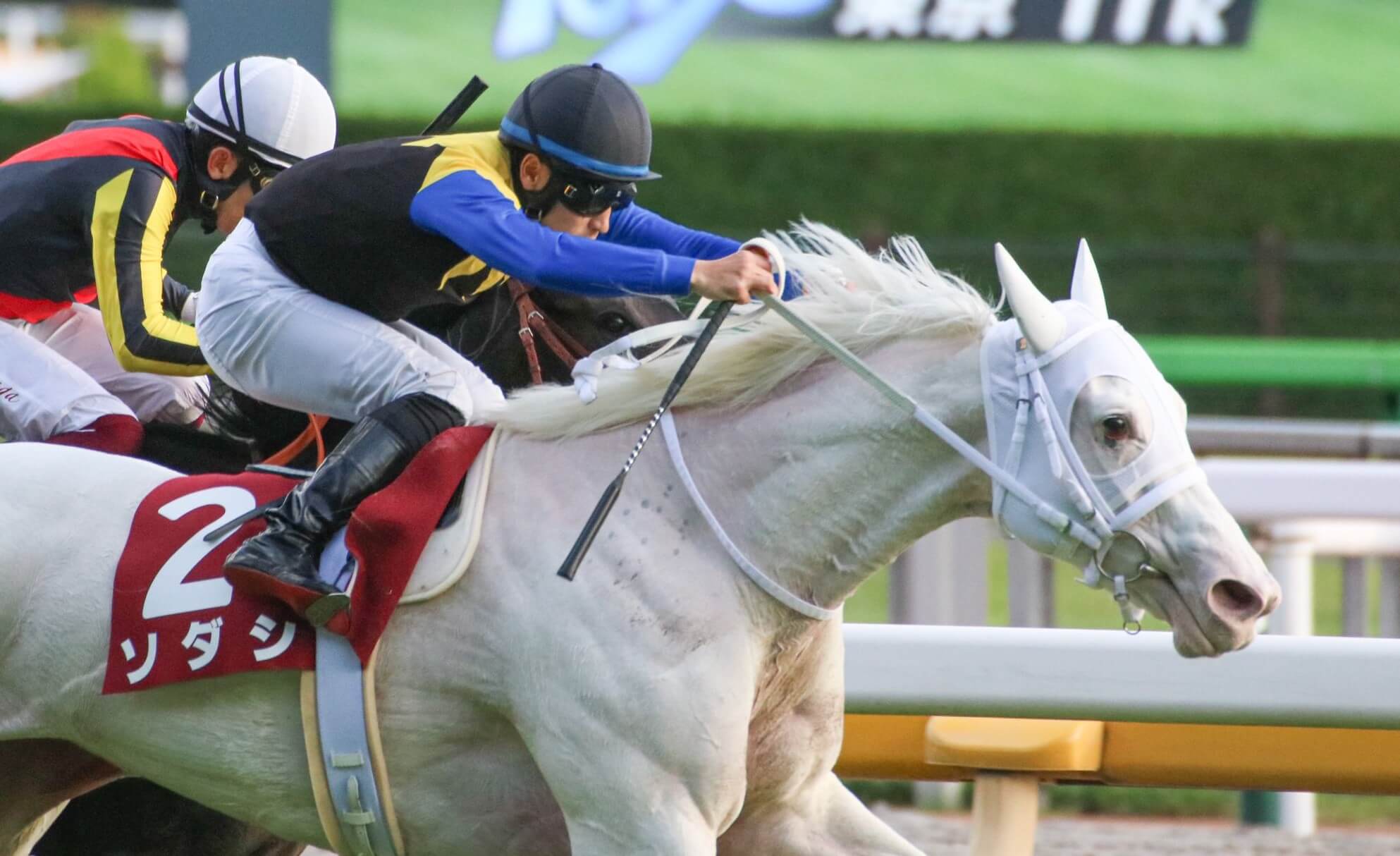 Sodashi hits the front in the Fuchu Himba Stakes. (Photo: @kabosu7222 via Twitter).
The big race this Sunday is the G1 Mile Championship at Hanshin when another strong field will assemble, and, with big names like Sodashi, Schnell Meister, Serifos, Salios in the lineup, there's a good chance the winner's name will begin with 'S'. Together with the 'foreign frenzy' of overseas riders participating, it all looks to paint a colourful picture.
In the blue corner, four-year-old filly Sodashi might sometimes punch below her weight, but she's a tough nut to crack over a mile, and trainer Naosuke Sugai thought she only lost last time because she had to give 2kg to the winner. This time around she'll carry 2kg less than the male horses in the race.
In the red corner, Salios might not have quite the same record over a mile as Sodashi, but his win last time in record time in the G2 Mainichi Okan over 1800 metres shows he is back in business. His jockey Ryan Moore is looking for his first JRA Group 1 win since 2019, and that was aboard – you guessed it – Salios in the G1 Asahi Hai Futurity Stakes. Trainer Noriyuki Hori reports the horse to be well, in spite of taking just a little time to recover from his last run.
A big international winner for Ryan Moore as SALIOS lands the 2yo Asahi Hai Futurity Stakes at Hanshin 🇯🇵 in record time!

Looks a seriously nice prospect!

🎥 JRA #JRA pic.twitter.com/D29NMvUHGP

— Champions Series (@ChampionsSeries) December 15, 2019
Meanwhile, last Saturday at Hanshin the rising jumps star Hokko Mevius enhanced his jumps reputation by winning the J-G3 Kyoto Jump by seven lengths and all being well, trainer Hisashi Shimizu will aim him at the J-G1 Nakayama Daishogai next in December. And, at Tokyo, emerging dirt track hero Lemon Pop was finally put back in the fridge after winning four on the bounce when second behind Gilded Mirror in the G3 Musashino Stakes but ran a good race nonetheless.
Trainer Yoshito Yahagi's Unicorn Lion ran away with the G3 Fukushima Kinen on Sunday and earned himself a possible tilt at the Japan Cup. Beware the man with hats and horses. And, of course, Geraldina's fine win in the G1 QEII Cup was another thing to savour.
🏆THE FUKUSHIMA KINEN(G3)
2000m, 82,630,000 Yen
🇯🇵Fukushima

Unicorn Lion (IRE)
(6H No Nay Never @coolmorestud – Muravka, by High Chaparral)
J :Yusaku Kokubun
T : Yoshito Yahagi
O :Lion Race Horse Co. Ltd.
B :Desert Star Phoenix Jvc pic.twitter.com/kkDyk7ZtK4

— 𝙒𝙤𝙧𝙡𝙙𝙍𝙖𝙘𝙞𝙣𝙜 (@WorldRacing1) November 13, 2022
Japanese people and The Beatles always seem like strange bedfellows but for whatever reason there's always a burning passion in the country for the world of Union Jacks, Mini Coopers and pots of tea. At the end of the QEII Cup day at Hanshin on Sunday there was a performance by a local band called The Parrots, who gave their renditions of Beatles' songs. It wasn't long into their set before they played 'Help!', a fan favourite when it comes to making those tricky decisions in handicaps.
Praying for success
Trainer Hiroshi Miyamoto pays regular visits to a shrine in Kyoto that devotes itself to all affairs related to money, and attracts people from all over Japan when it comes to worship about financial matters.
For ten years now, on the advice of his wife's friend, the trainer never misses a visit to the Mikane Shrine when he has success or is hoping to achieve it. The blacksmith god at the shrine, or Kanayamahiko no mikoto, is in charge of metals such as gold and silver, and votive tablets are offered with wishes for monetary success.
The horse probably wasn't aware of it at the time but Boldog Hos ran a good race recently in the Kikuka Sho to bring in a few yen, and perhaps it's the horses that should be going there. It's possible that every time the trainer sees the golden 'torii' gate at the shrine, he thinks his next Group 1 win is just around the corner. Maybe good fortune will come to Boldog Hos in next month's big one, the G1 Arima Kinen.
22.10.23 阪神11R 菊花賞・ボルドグフーシュ

Boldog Hos

ハンガリー語で「幸せな英雄」 pic.twitter.com/W4O97OB4sD

— め い (@2bjaX) October 23, 2022
Miho musings
Hollie Doyle was at the Miho training centre for the first time last week and was impressed with what she saw at the training facility. "It's just great. With such a variety of training tracks all in one place, it's different from England. It's hardly surprising that with this sort of facility the Japanese horses are so strong," the rider said.
On meeting up with the leading Japanese female rider, Seina Imamura, on Sunday she added, "I know about Seina. It's great to ride in the same race with her, although now it's quite usual for women to compete in a number of races together in different countries."
The pair were joined by Naho Furukawa at Sunday's meeting in Tokyo, and between the three of them they had 21 rides, with a best placing of second from all their rides. A little frustrating for the British rider, especially with hubby Tom collecting four winners over the weekend but 'I really want to win a race' sums up the determination of Hollie Doyle here in Japan.