Keiba Diary: JRA female riding ranks now number six after latest exams
Adrian Webber looks at the latest crop of jockeys to pass the JRA exam, while the February Stakes picture starts to look clearer, stallions parade and Deirdre's trainer retires.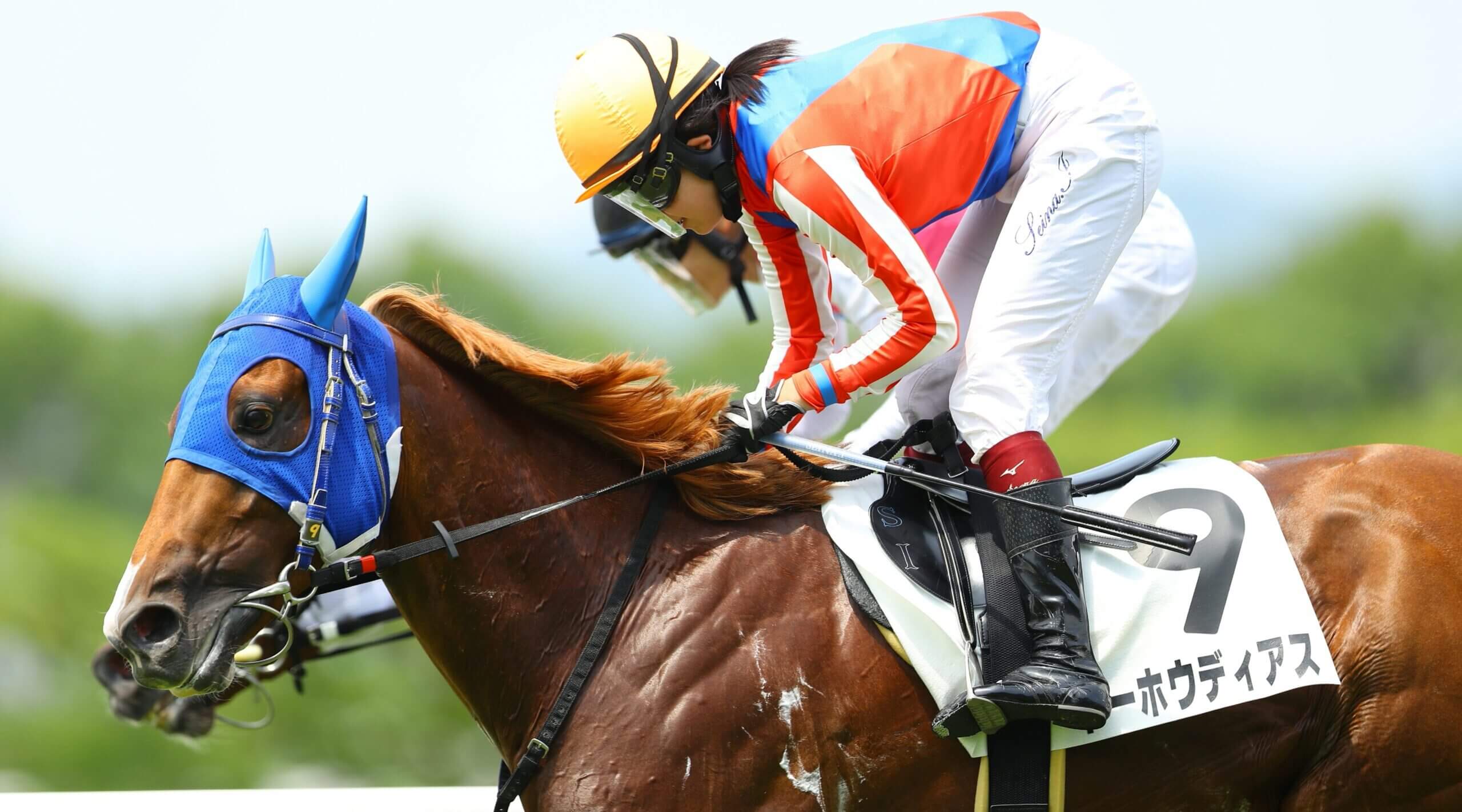 Miku Kobayashi and Nana Kawaharada will seek to emulate the recent success of Seina Imamura. (Photo by Shuhei Okada)
Six new jockeys will begin their careers in March after passing the JRA jockey's exam, and among them are two more female riders, boosting the total number of women riding on Japan's top circuit to six. 
Of those riding at present, Nanako Fujita started out in 2016 and she was joined by Naho Furukawa and Manami Nagashima in 2021. Then came the sensational Seina Imamura who stepped in last year to ride an incredible 51 winners in her first year, becoming the first ever female jockey to win the JRA Best Jockey (Newcomer) award. 
This year marks the third year in a row that female jockeys have hit the JRA scene, and now it's the turn of 17-year-old Miku Kobayashi and 18-year-old Nana Kawaharada. After Imamura started this year in similar fashion to her debut season, the new riders have a tough act to follow, but both go into their new careers with confidence.
Miku Kobayashi is from Niigata and will become the first female rider to be based at the Miho Training Centre since Nanako Fujita in 2016. "In my first year at the jockeys' school I got a lot of good advice from Seina, which I hope I can put to good use," the young rider said.
Osaka native Nana Kawaharada is also looking forward to the challenge: "I want to do my best and will aim to be the leading jockey among the newcomers this year," she said.