Keiba Diary: It's Shuka Sho week and there's a Triple Tiara on the table
Salios returned to the winner's circle thanks to a heady Kohei Matsuyama steer, while targets have been mapped out for Do Deuce, Stay Foolish and Sodashi.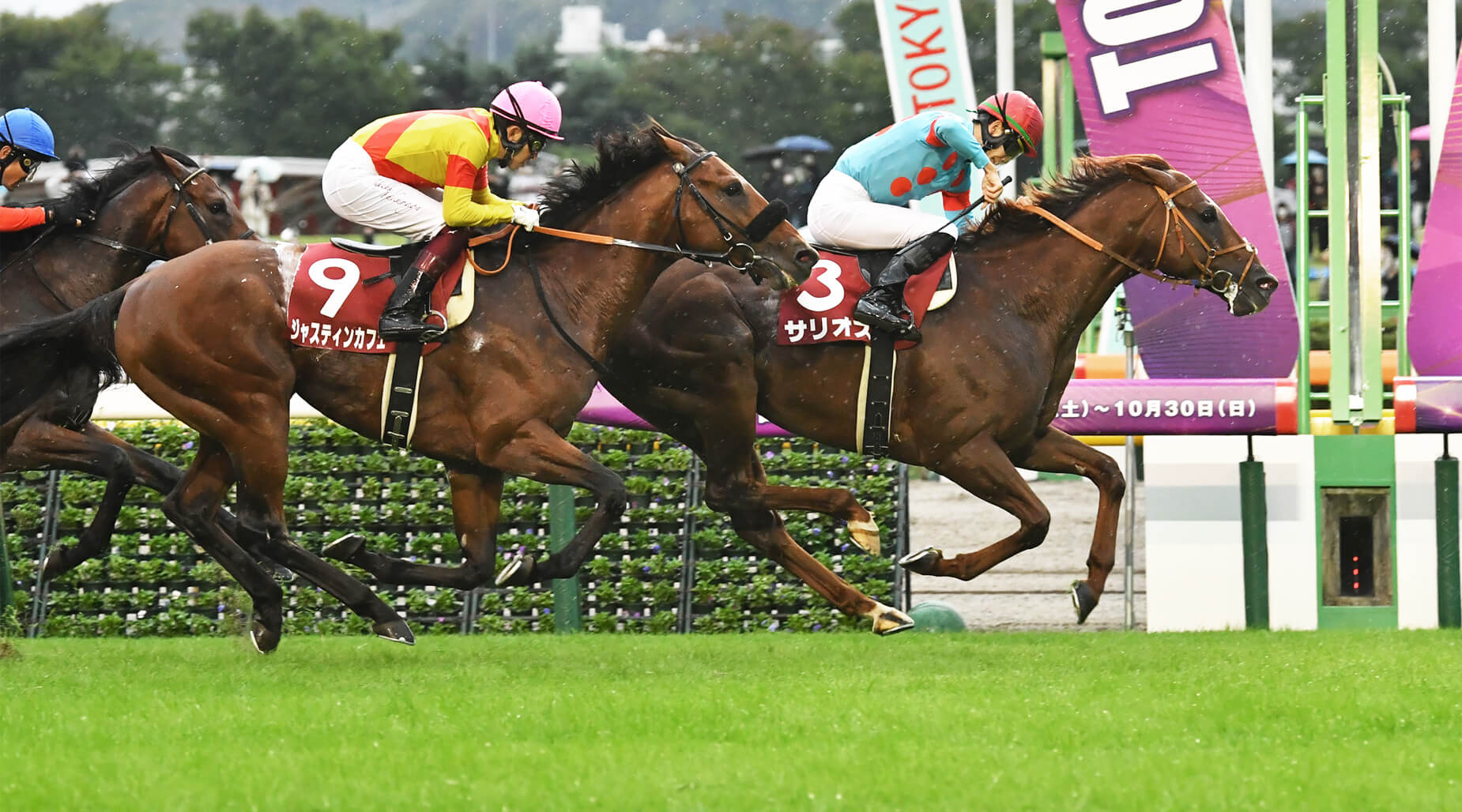 Salios takes the split for Kohei Matsuyama to win the G2 Mainichi Okan at Tokyo. (Photo by JRA)
The final leg of the fillies' Triple Tiara in Japan is the highlight this coming weekend and Stars On Earth faces a tough test to become just the seventh filly in history to complete the treble by adding the G1 Shuka Sho to classic wins in the G1 Oka Sho (1000 Guineas) and G1 Yushun Himba (Oaks). Recent reports suggest she's recovered well from a fracture suffered after her Oaks success in May, and trainer Mizuki Takayanagi thinks she should be just right for the race after seeming 'a little heavy' in training a couple of weeks ago. 
The daughter of Duramente will have to be at her best if she's to join an elite group of fillies to have won the Triple Tiara, which includes the likes of Gentildonna and Almond Eye. Two of her biggest challengers will be Art House and Stunning Rose, both winners of their respective trial races, the G2 Rose Stakes and the G3 Shion Stakes. Art House in particular has been looking sharp on the woodchip course at Ritto, and on October 5, under Yuga Kawada, the eye-catching chestnut posted a four furlong time of 50.9 seconds, clocking the final furlong in 10.9 seconds. She was seventh in the Yushun Himba but looks to have developed since then and her record of three wins from just five starts suggests there is still more to come.
Salios in bloom
Looking back at last weekend, Salios put in a strong performance to win the G2 Mainichi Okan over 1800 metres at Tokyo on Sunday, and managed to do it in a record time of 1 minute 44.1 seconds. He is just the second horse to win the race twice, after the legendary Oguri Cap won back-to-back in 1988 and 1989. There was drama at the start, though, when Danon The Kid broke out of the starting stalls, while the other horses were waiting in the gate. The miscreant was re-loaded and actually ran a good race after that. 
Salios was settled in mid-division but was in a bit of a pocket coming off the home turn and you could have been forgiven for tearing up your ticket at that point. Jockey Kohei Matsuyama kept his head though, and when the gaps eventually came, he did a great job at guiding Salios through them to go on and win by half a length. 
— Team Iwata (@JayRAye02) October 9, 2022
"I felt the horse was in good shape, and, after talking with the trainer beforehand, I was confident. It was important to get the horse into a good rhythm, and it got a bit tight in the homestretch, but he managed things well and ran a strong race," said the jockey afterwards.
Salios was sixth in the G1 Mile Championship last November before going to Hong Kong where he ran third behind Golden Sixty in the G1 Hong Kong Mile and the five-year-old could well follow that route again.  
Meanwhile, Matsuyama bagged a Group 2 brace when Vela Azul stayed on strongly from deep to win the Kyoto Daishoten quite impressively at Hanshin on Monday. 
Seina on duty
Seina Imamura has been a sensation this season but she has endured a bit of a drought recently, having gone 80 rides without a win. That ended at Hanshin on Monday when she came through to score on the last of her 24 rides over the three-day weekend of racing. That took her to the 40 winner mark for the year and to within touching distance of the record total of 43 wins in a year for a female JRA jockey, which was set by Nanako Fujita in 2019.