Karis Teetan is working to make things stick
The Mauritian rider is fixing his fumbles ahead of a season he hopes will firm his winning connection with Romantic Warrior.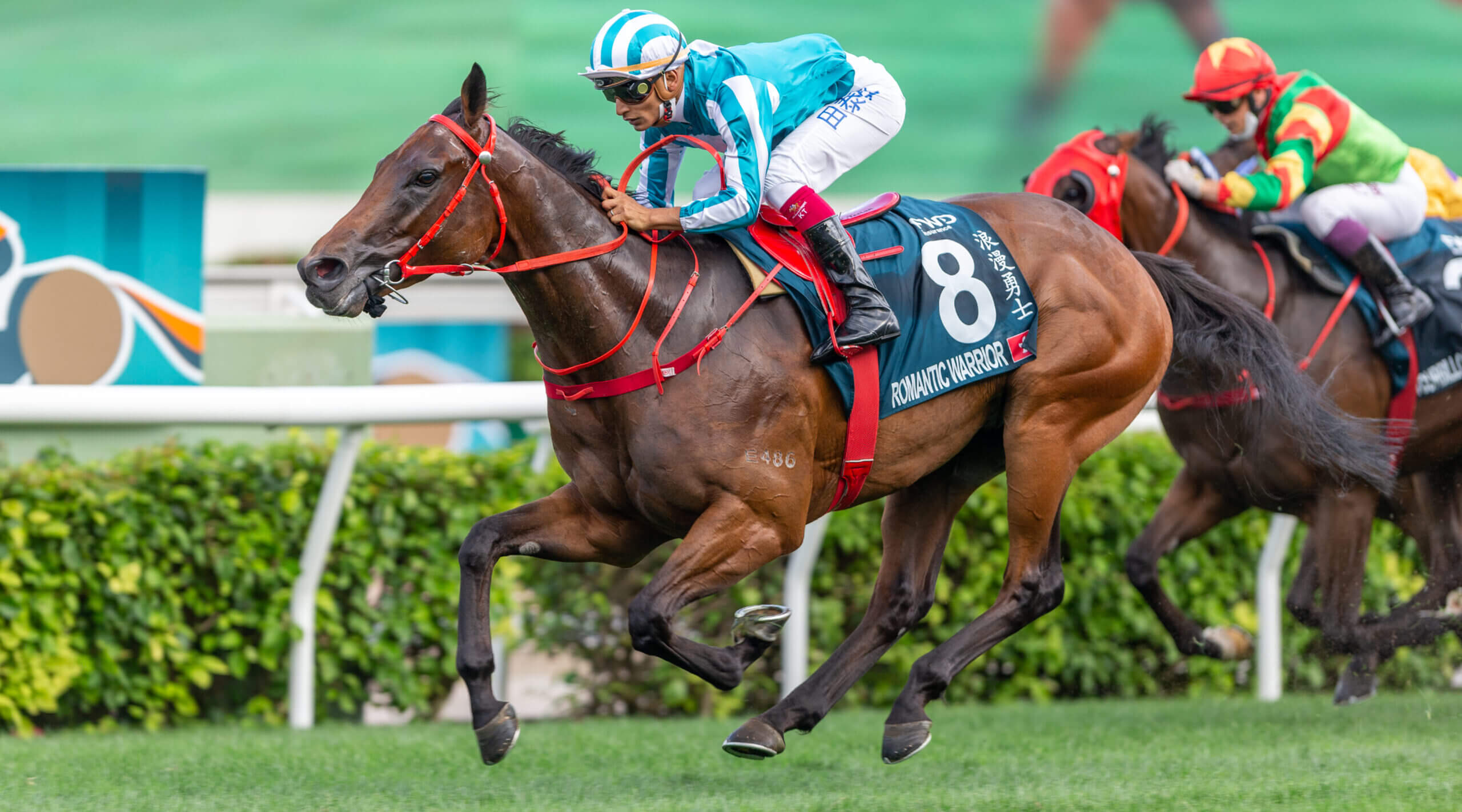 Karis Teetan combining with Romantic Warrior to take out the G1 Queen Elizabeth II Cup. (Photo by Lo Chun Kit/Getty Images)
Karis Teetan has his new kit ready for the upcoming Hong Kong season. Last week he took delivery of a batch of gear from his favourite supplier: a multi-coloured selection of featherweight vests, riding shirts, breaches, socks and silken caps carrying the Teetan logo.
But riding gloves were not included: at least, not any for use in race riding. While some jockeys consider gloves to be an essential piece of race day kit – think Brett Prebble and his eye-catching bright red or snowy white – the Mauritian is not about to depart from his favoured bare-handed approach; not even after a run of fumbles last season that saw him drop his whip in-running seven times.
Instead, the ever-upbeat Mauritian, 32, is relying on his well-known commitment to self-improvement to fix the issue ahead of a season that he hopes will bring further big-race success on the star four-year-old Romantic Warrior; perhaps even push closer to rattling the to-and-fro champions, Zac Purton and Joao Moreira.  
"I can't ride in races with gloves," he told the Report. "I do ride track work with gloves but in a race, I want to feel the rein and feel the horses but when I wear gloves, it just feels too thick in my hands and I prefer not to wear them.
"Horses sweat a lot in Hong Kong and the reins get a bit slippery, but besides that, there's something I was doing wrong, I was dropping it more often than I should. Sometimes you make a mistake and you drop the whip but you could see towards the end of last season, when I got that big fine at Happy Valley, I worked on it and fixed a few things."
The last of those mishaps came on June 22 at Happy Valley aboard Best For You when he pulled his stick from left to right at around the 200-metre point and it tumbled to the ground. It was a pricey error, costing him a HK$20,000 penalty; that was on top of a HK$10,000 fine the stewards handed him for dropping the stick three days earlier at Sha Tin. Teetan's total fines for dropping the whip during races in the 2021-22 season came to HK$40,000.