Joao Moreira rides trackwork, cleared for Sao Paulo comeback ahead of Hong Kong send-off
The Brazilian has shared videos of his intense workouts as he returns to his old stomping ground in Sao Paulo to prepare for his Sha Tin International Day farewell.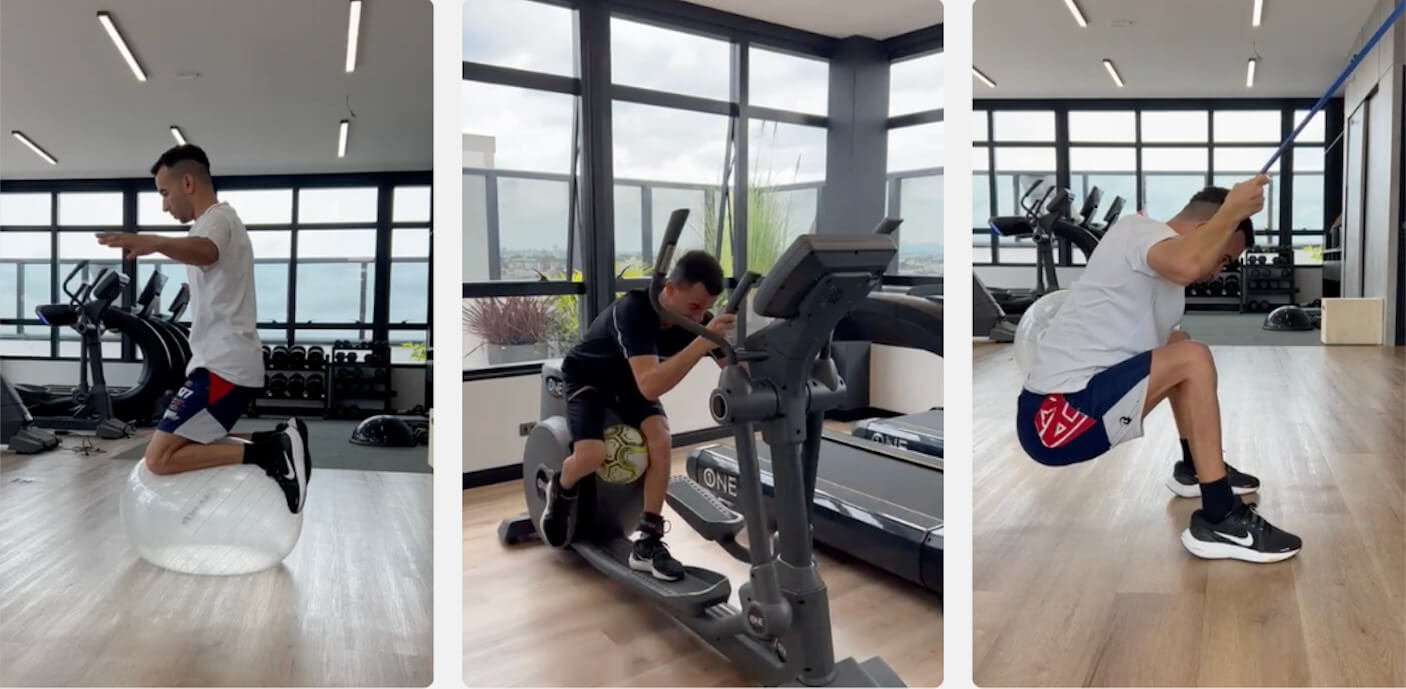 Jockey Joao Moreira's strength and flexibility workout with personal trainer Maurício Mandim in Curitiba. (Photos supplied)
Joao Moreira is back riding trackwork as he continues an intensive workout regime with a personal trainer and will ride in Sao Paulo this weekend in preparation for his 'farewell appearance' at next month's Hong Kong International Races. 
Moreira was given clearance to ride trackwork again and has ridden trackwork where he began his career at the Jockey Club do Parana racetrack in his home city of Curitiba and in Sao Paulo. 
On Sunday at Sha Tin, Hong Kong Jockey Club officials raised concerns about the Brazilian's fitness and said Moreira would require a "full medical" before he can ride on December 11. 
The 39-year-old hasn't ridden in a race for more than two months and has competed in just 15 races in more than five months due to a persistent hip problem that has brought the imminent end of his career. 
Moreira returned home to Brazil from Hong Kong after receiving platelet rich plasma treatment (PRP) in late September and began a strength-building program soon after with Curitiba-based personal trainer Maurício Mandim. 
"Physically I am very fit and well," Moreira told Asian Racing Report. "I have been working out with Mauricio five times per week for six or seven weeks now, slowly building up strength and flexibility." 
Moreira shared a series of videos from his workouts which included balancing exercises and movements designed specifically around the challenges of race riding. One video shows Moreira 'riding' an elliptical machine in a crouch position on one leg with a soccer ball held between his knees. 
The jockey, known for his dynamism on horseback, said his left hip will always be an issue and the unorthodox-looking exercises are designed to strengthen 'everywhere else as much as possible'. 
""I am fit, and flying physically," he told Asian Racing Report on last week. "If I wasn't 100 percent fit, and feeling positive, I would not even consider taking rides." 
Moreira will return to Sha Tin to ride three Japanese horses in the main Group 1s: Resistencia in the Hong Kong Sprint, La Papale in the Hong Kong Cup and will be aiming for a third Hong Kong Vase on Glory Vase.