Jamie Richards' string is making early strides down by the riverside
Hong Kong's newest trainer is getting a handle on the logistics of training from Sha Tin's Olympic Stables.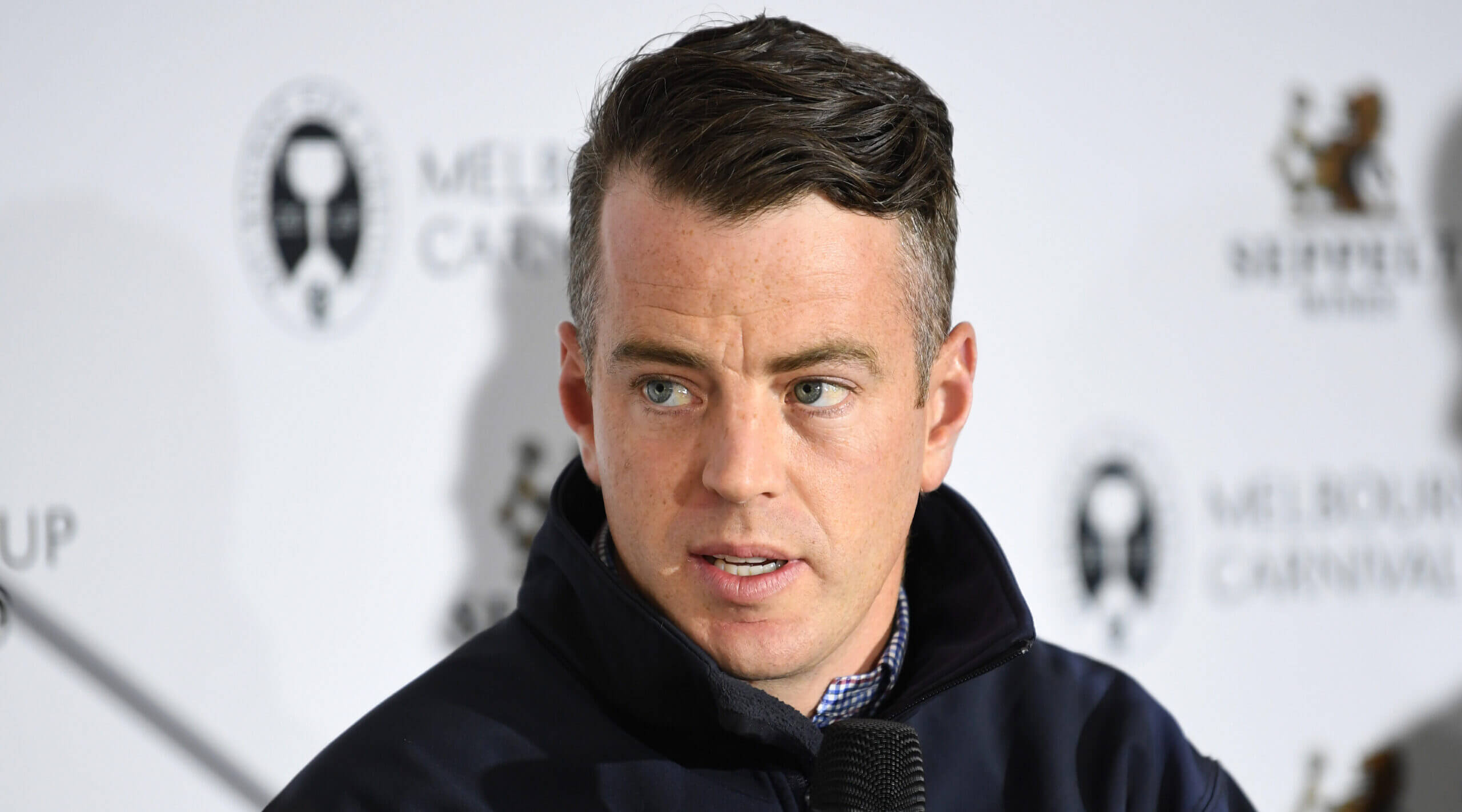 Jamie Richards is preparing his Hong Kong team from Sha Tin's Olympic Stables. (Photo by Morgan Hancock/Getty Images)
The main tracks at Sha Tin are open for business again after the annual two-week postseason shutdown and Jamie Richards has wasted no time in getting to know the ins and outs of training from the site's Olympic Stables complex.
Hong Kong racing's newest arrival has his horses stabled at the opposite end of the site from the main stable blocks – alongside Douglas Whyte and Michael Chang – and that locale requires the 'Olympic horses' to walk or trot the length of the back straight, hidden from view, down on the otherwise disused Riverside gallops, to reach the entrance to the track proper.
Richards shared a rare view of that daily journey on Saturday when he posted to social media two minutes and ten seconds of edited video, tracking three of his string from behind the wheel of his newest piece of training kit, an electric golf buggy.   
Little video from trackwork yesterday for friends and family at home that we thought was worth sharing @HKJC_Racing 🏋🏻 pic.twitter.com/pcub3Nlb2D

— Jamie Richards (@JamieRichards3) August 6, 2022
"I think that (route) has its positives and its negatives," Richards said. "It's a really good warm-up for them but then it's quite a long walk home, so as long as we factor that into our training it should be no problem. We hope that walk home might allow them to just switch off and relax a little bit some days as well."
The Olympic Stables complex was the subject of controversy in the past as previous incumbents Andreas Schutz, Sean Woods and David Ferraris expressed their dissatisfaction, notably at the lack of a swimming pool, as well as the distance to the track proper, and loud, dirty construction work at the nearby sports institute; but with the construction a thing of the past, a pool now in place and Whyte proving his Group 1 credentials from the facility, Richards is satisfied with where he is at.