How the 2023 Hong Kong Derby was won: Alexis Badel breaks down his stunning ride on Voyage Bubble
Alexis Badel joins Michael Cox to dissect the vision of his dramatic Hong Kong Derby victory on Voyage Bubble.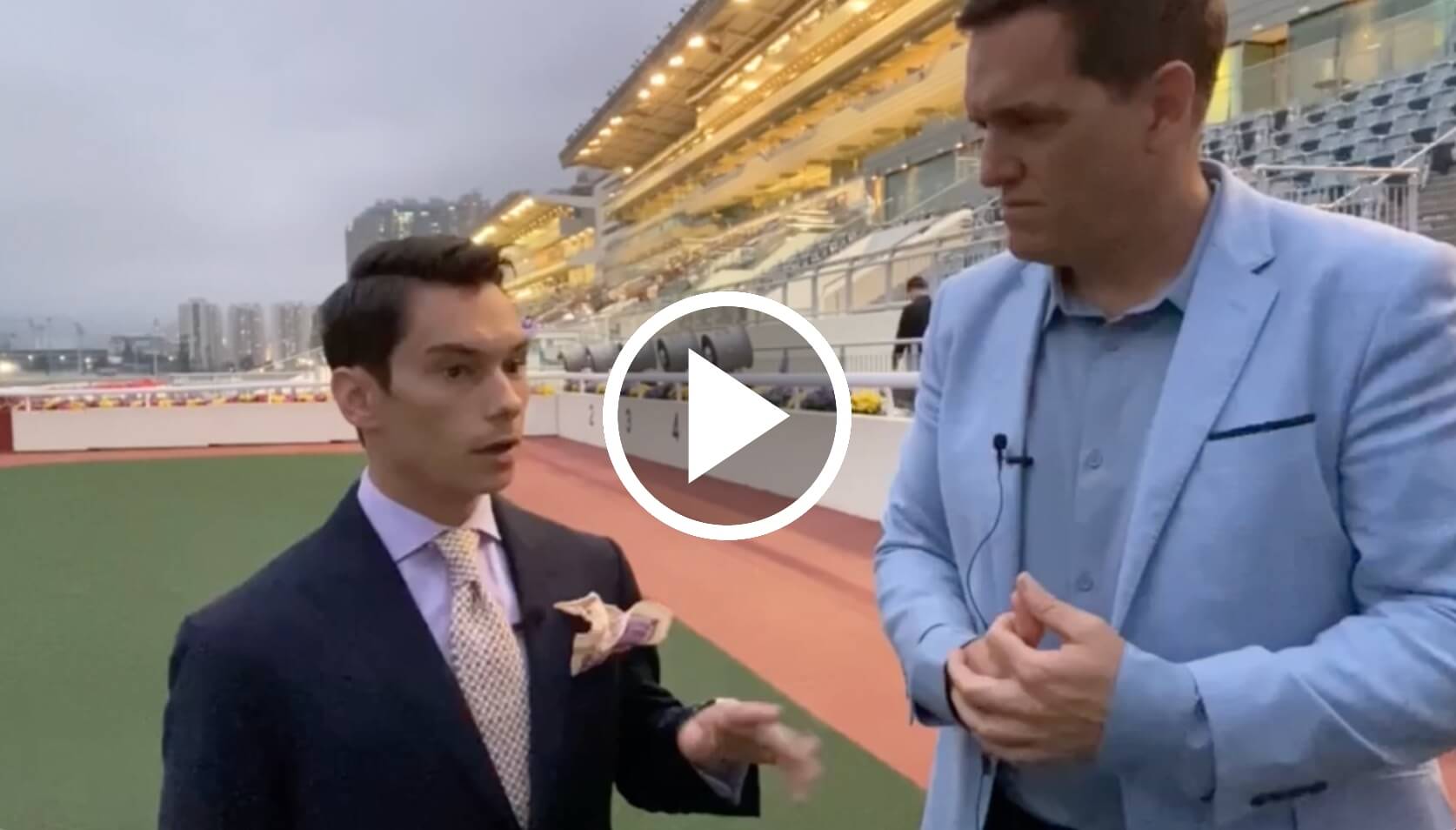 Alexis Badel caught up with Michael Cox in the aftermath of his Hong Kong Derby triumph.
Alexis Badel galloped Voyage Bubble to the start of the 2023 Hong Kong Derby with three distinct race plans in his head. But as soon as he saw the entire Derby field jump smartly from his outside barrier (14 of 14), any predilections to options one and two were immediately scrapped.
"I believed that I had only three options," Badel told Asian Racing Report's Michael Cox in the aftermath of his dramatic Derby win at Sha Tin on Sunday.
The first option was the most obvious, and the one that the majority of pre-race analysis had presumed Badel would take on the Classic Mile winner: try and get across from the wide gate and lead.
The second approach considered by Badel was to go forward from the gate with the intention of slotting in somewhere, which would have risked getting caught deep on the Ricky Yiu-trained four-year-old.
That left option three: settle the traditional front-runner at the back of the field.
"We had a long chat with the trainer and I must give him a lot of credit because we decided to relax the horse, to take him back, to save the energy and save all his potential for the first corner," said Badel.
"By saving his energy at the first corner, the horse was relaxed, he had a good blow before the effort and improved naturally."
Watch Michael Cox's full interview with Alexis Badel: 
'Carry on, stay positive and keep trying hard': Alexis Badel's breakthrough