How Hong Kong snub set Giga Kick on the path to Everest glory
A Hong Kong champion, a stallion shipped off to Morocco and an owner too wealthy to be tempted to sell all feature in the remarkable back story of The Everest winner Giga Kick.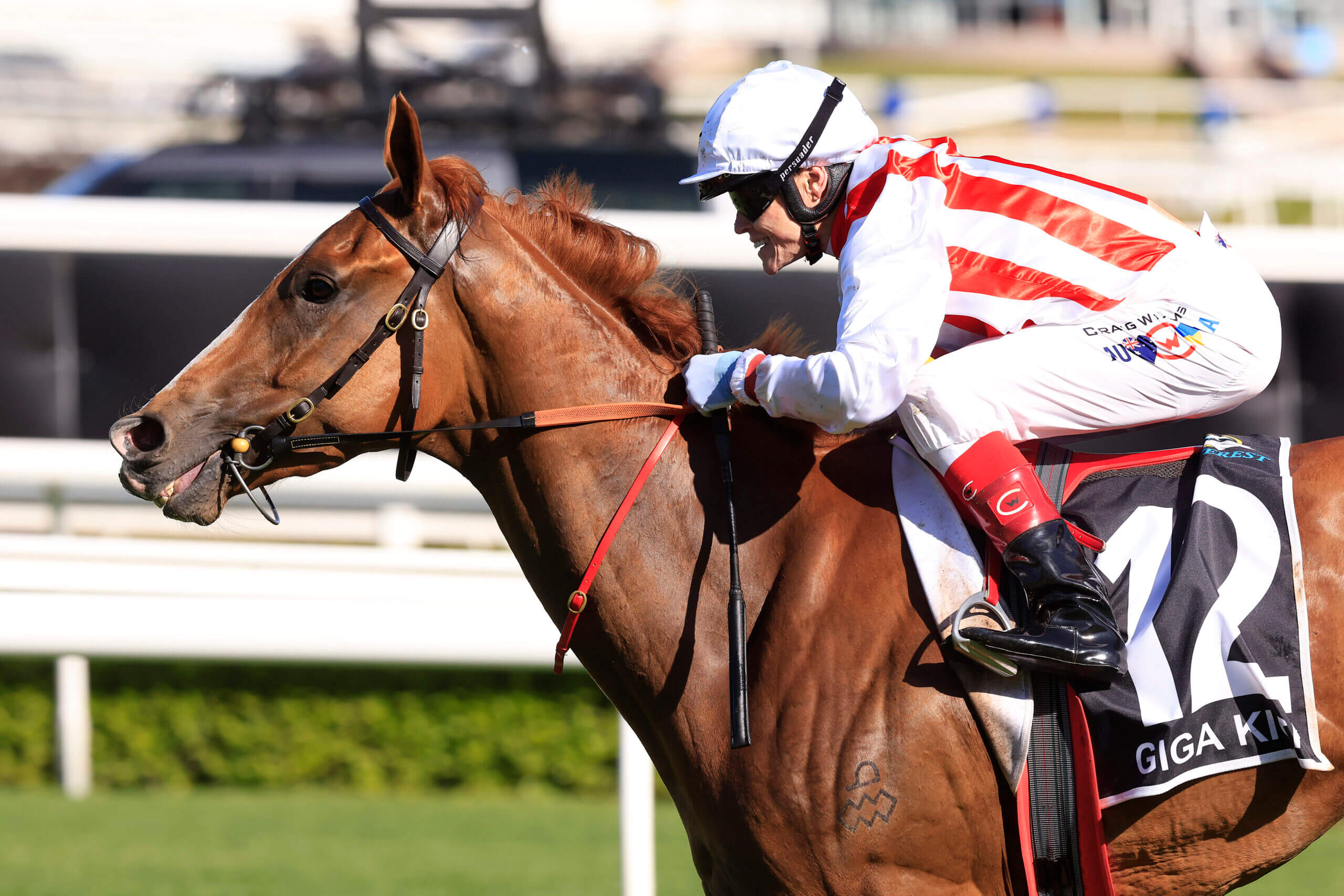 Craig Williams and Giga Kick win the $15 million Everest. (Photo by Mark Evans/Getty Images)
So how did a 27-year-old rookie trainer end up with the winner of the richest race on turf? That's because Clayton Douglas is just one part, albeit an important one, in the story of The Everest winner.
If Giga Kick had been owned by nearly anyone else, he probably would have ended up as a high-priced import in Hong Kong well before he got anywhere near The Everest.
But billionaire businessman Jonathan Munz, whose Pinecliff racing interests are managed by trainer Clayton Douglas' uncle Rod, 'barely sneezed' at the reported $800,000 offer for the gelding ahead of his victory in the G3 Vain Stakes in August.
While it could have been a life-changing result for some, for Munz, whose business interests are worth a reported AU$1.8 billion, the offer mustered not much more than a raised eyebrow.
Munz's GSA Bloodstock, which is managed by respected New Zealand agent Dean Hawthorne, had a long-term investment in Giga Kick's family, having imported both his dam and grandam from Europe and having bred and raced his sire Scissor Kick.
A couple of years ago, Rod Douglas had been close by Clayton's side as he plotted the transition from elite jumps jockey to trainer and was a key player the first time one of Clayton's horses was the medium of interest from Hong Kong buyers.
Modestly bred gelding Barocha had been purchased by Rod Douglas for $12,000 as a yearling and gave Clayton the perfect start to his career when he won by five lengths at Sale on debut. When  Barocha won again the following month, Rod executed a $1.15 million deal for the four-year-old to head to Hong Kong. He races there as Beauty Fit, winning three times to date for John Size.
When Giga Kick romped home by a big margin on his debut at the same Sale track in February, the parallels were obvious. The Hong Kong offers flowed accordingly, but much to Clayton's delight, this stable star was not for selling.
Munz is known for his vision and conviction, but surely not even he could have foreseen the remarkable rise that Giga Kick was on.
Pinecliff had gone close to Group 1 glory with his sire, Scissor Kick, bred by them and raced in partnership with Arrowfield. His narrow defeat by Hallowed Crown in the 2014 Golden Rose proved costly, and while he got his chance at stud, a lack of commercial traction saw him confined to duties in France after just four seasons in Australia.
His French dalliance was also to prove short-lived and earlier in 2022 he began stud duties in Morocco, a country renowned for its horsemanship, but certainly not as a nursery for thoroughbred champions, or until now, the base of the Everest-producing sires.