COMMENT | Recency bias – How good timing can shape sire success
Bren O'Brien explores how stakes success from the progeny of four 'off-broadway' sires at Caulfield on Saturday may shape decision-making ahead of the upcoming breeding season.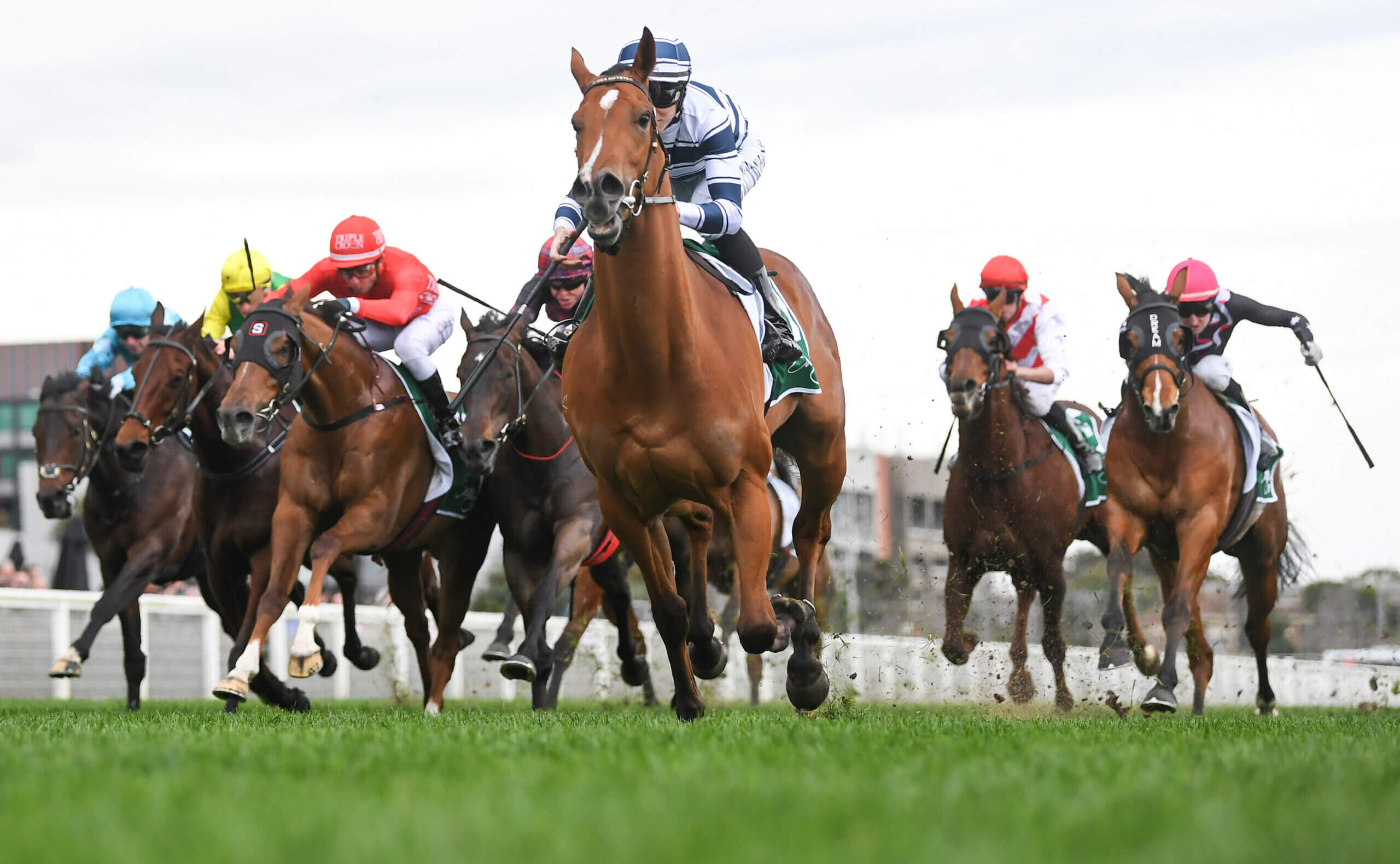 Uncommon James, by Cable Bay, wins the Regal Roller Stakes at Caulfield. (Photo by Pat Scala/Racing Photos via Getty Images)
Strong racetrack results in August can often lead to bigger and better books of mares for a stallion come September, but that relationship can be complicated in the cut-throat nature of the breeding game.
Whether a stallion 'makes it' or not, in a commercial sense, can be determined by so many different factors, and sometimes it can be all about timing.
In Australia, August racing is a very useful shop window for stud farms to promote and sell nominations for their resident stallions off the back of recent positive racetrack results.
The ramping up of stakes races ahead of spring offers a great opportunity for marketing of sires, utilising recency bias to shape messaging as to why one stallion should sit above another in a breeder's preferences.
Backing that up is that it is stallion parade season, when farms throw their doors open for inspection of their best and brightest, hoping for a surge in late nominations from breeders enamoured with seeing these animals in the flesh.
It's an extraordinarily competitive market. There will be over 500 thoroughbred stallions available to breed to in Australia in the upcoming spring, 129 of those at the 'commercial' end, standing at fees of $11,000 (inc GST) or more. Those stallions compete for a mare pool of fewer than 20,000.
A key stakes result or an impressive winner in August, especially for a younger stallion, can mean another 10 or so mares going his way in the spring, boosting returns not just on quantity, but quality as well.