Filante, 'shooting star' of a legendary three-year-old crop
The Report spoke to Greg White about the career of the stunning chestnut Filante, a star of the 1990s who was one of his late mother Beryl's favourite horses.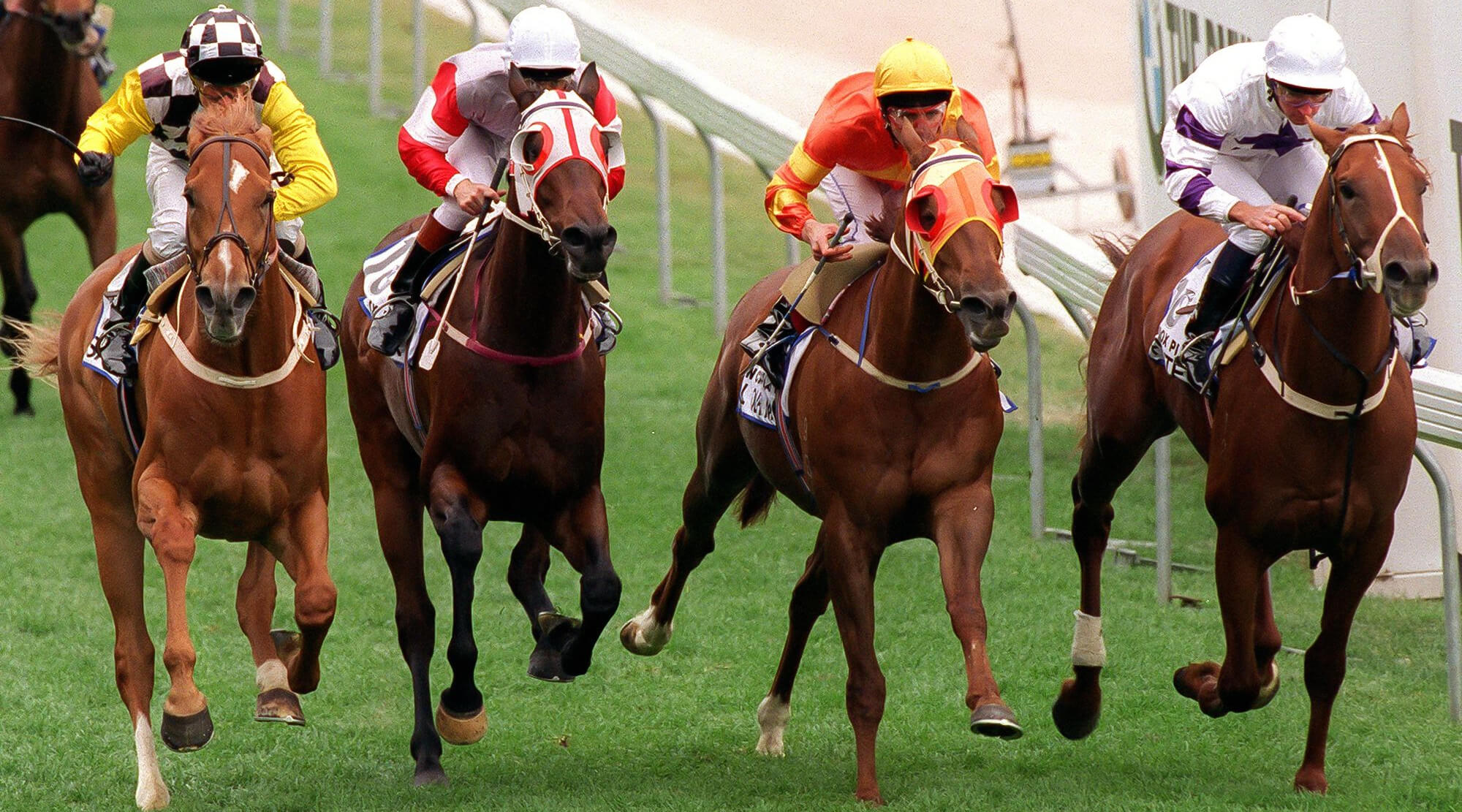 The 1996 Cox Plate, a finish for the ages. From left: Saintly, Juggler, All Our Mob, Filante. (Photo by Vince Caligiuri)
The southern hemisphere foal crop of 1992 is widely regarded as one of the greatest of all time, boasting two Australian Horse of the Year winners and a host of other elite Group 1 performers.
This legendary chapter in Australian racing theatre performed its first season on the stage of Sydney's racetracks in the autumn of 1994, and it soon became clear that this production had no towering, attention-grabbing central protagonist. 
Instead, racing fans were presented with a cast of charismatic, equally-matched equine characters, each vying for their share of the limelight in front of their captivated Saturday metropolitan audiences. 
There was of course Saintly, the horse from heaven. The Inghams' rock star son of Zabeel, Octagonal. Just like his namesake Roy, 'The Big O' had 'it'. There was Gai's tough Danehill colt Nothin' Leica Dane.
And then there was the New Zealand-bred chestnut entire Filante. The product of a mating between Star Way and Eau D'etoile, Filante (or more specifically 'étoile filante') translates to 'shooting star' in French. And a star he was, among a galaxy of them.