Expansion is on the table for Korea's international races
The KRA has ridden the Covid storm and is now considering adding a third race to its international fixture as well as boosting the purses to attract higher calibre contenders.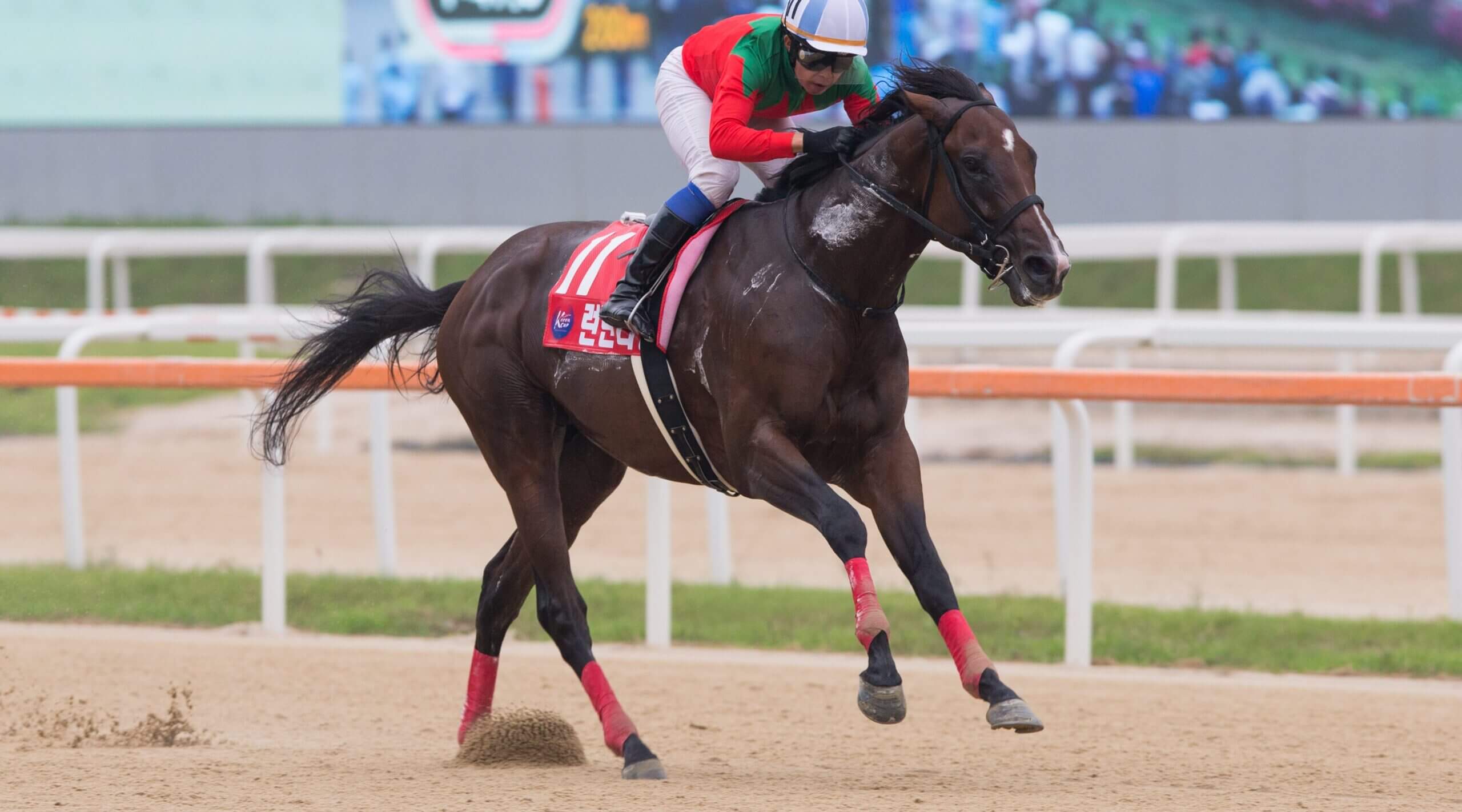 Japanese runner London Town wins the 2017 Korea Cup for Yasunari Iwata. (Photo by Getty Images)
Racing in Korea could be on the cusp of an important phase in its development after two years of Covid restrictions: turnover is bouncing back, the Korea Racing Authority's (KRA) long-promised third thoroughbred racetrack development is finally underway, and the confidence garnered from last month's international races at Seoul means expansion is on the table for its most noted fixture.
It also finds itself with a star or two on the track. Winner's Man in the G3 Korea Cup and Eoma Eoma in the G3 Korea Sprint ensured a Korean clean sweep of its international races; and then there is the Korea Cup runner-up Raon The Fighter, who last Sunday took his record to 12 from 15 with a five-length win in the G2 KRA Cup Classic – in front of 27,000 people – setting up a potential rematch with Winner's Man in the Grand Prix Stakes.
🏆 KRA Cup Classic (G2)
2000m, ₩650,000,000
🇰🇷Seoul @korearacing

Raon The Fighter (KOR)
(4C Bayern – Clarinda, by Empire Maker)
J :Moon Se Young
T : Park Jong Kon
O : Son Chun Soo pic.twitter.com/v2dP75npGY

— 𝙒𝙤𝙧𝙡𝙙𝙍𝙖𝙘𝙞𝙣𝙜 (@WorldRacing1) October 16, 2022
Korean racing's so-far buoyant emergence from Covid was far from expected in the dark days of last winter. With no legal online betting in South Korea – the industry has to navigate a strong anti-gambling political bloc – and fans locked out of the track and the off-course betting shops, turnover took a massive hit, prompting the KRA to reduce purse money and pause the stakes race programme. As recently as April this year, the 2022 Korea Cup and Korea Sprint were still in doubt.
But now the KRA, under its new CEO Ki Hwan Chung, seems ready to up the ante with intended prize money increases to its September internationals, as well as the possibility of adding a third race within two years. That would align nicely with Chung's 'Vision 2037, Global Top 5 Horse Industry Leading Company' plan for the KRA which he announced earlier this year.
"It is our ultimate aim to make the Korea Cup and Sprint among the most targeted races in the world," said James Byung Woon Jang, the KRA's General Manager, Corporate Management Department, who played a key role in pulling together this year's international races after a two-year Covid shutdown of the event.   
"Increasing prize money will be our first step to attract high quality international runners. The KRA budget plan for 2023 has not yet been confirmed, but I can disclose that there will be a meaningful increase in the purse for both races."
Jang also told Asian Racing Report that the international meeting's expansion is in the KRA's 'short-term plan' and 'is a strong possibility for 2024'.