Korea's big day returns and puts overseas travel back on the agenda
As Korean racing begins to rediscover its confidence, the reins have been loosened to allow Hong Kong's horses to travel again.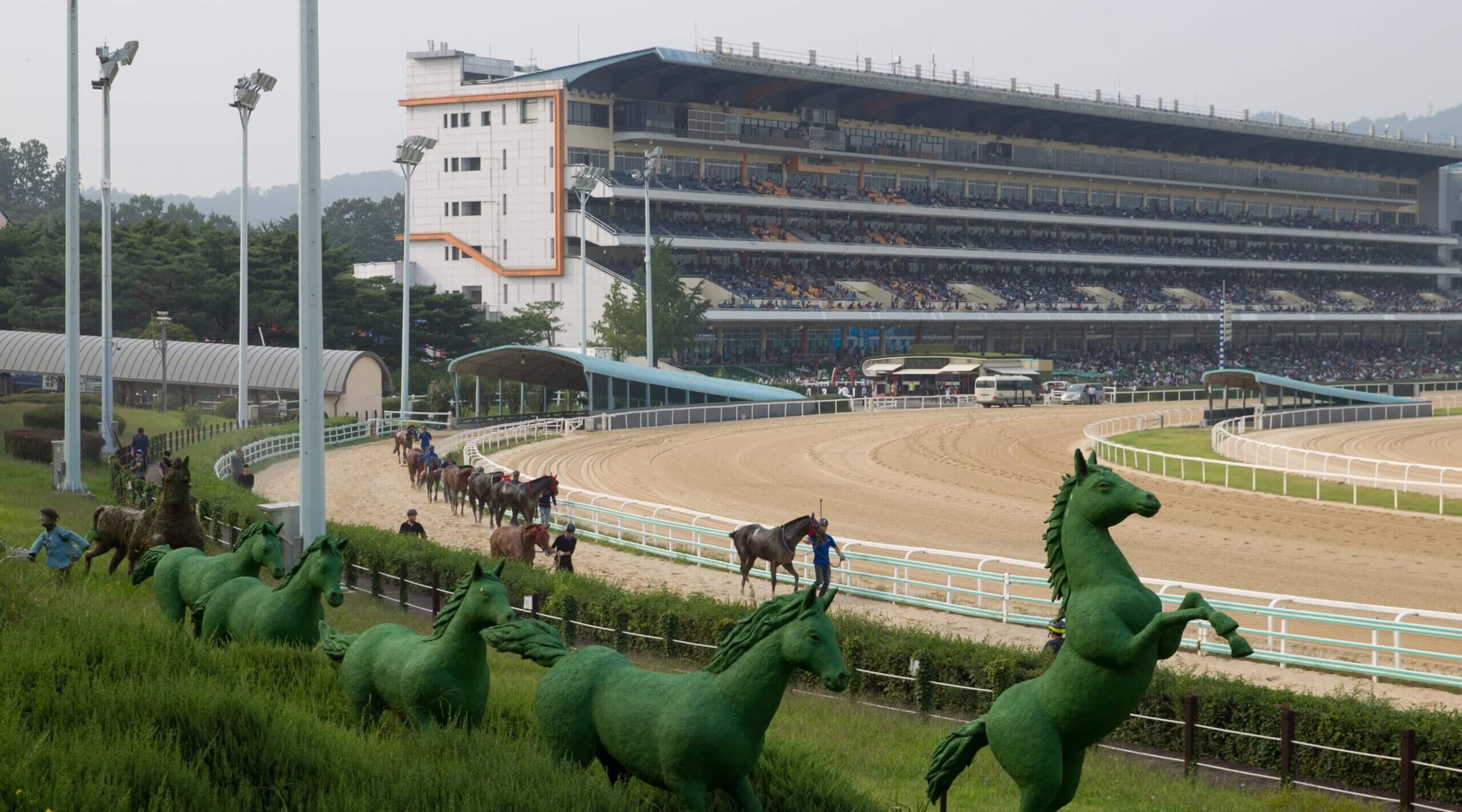 The sand surface at Seoul Racecourse, one of three tracks in Korea. (Photo by Lo Chun Kit/Getty Images)
Pre-typhoon rain showered Seoul racecourse last weekend to welcome the return of international competitors to South Korea after a three-year lockout. But while the overseas raiders were washed out in defeat this time, the downpours could not douse the upbeat mood that saw even the normally disinterested university students who staff the part-time race day posts cheering local heroes Eoma Eoma and Winner's Man in the big features.  
The staging of the Korea Cup and Korea Sprint, with notable participation from Hong Kong, signalled that racing in Korea, and down Sha Tin way, is at long last emerging from the strict Covid restrictions that prevented their horses from hopping a plane to compete overseas.
Back in 2019, the last time Korean fans saw international competition on their own ground, Blue Chipper was winning the Korea Sprint on his way to Santa Anita where he took a perception-altering third place in the Breeders' Cup Dirt Mile.
But there has been no opportunity to build on that: when Covid-19 disrupted Korean racing through 2020 and 2021, their only international hopes rested upon the Eclipse Award-winning exploits in the United States of the Korea Racing Authority (KRA)-owned Knicks Go, a horse that has never put hoof on Korean soil.  
The unusual Knicks Go story – second tier racing jurisdiction buys fairly cheap yearling and races it to champion status in a top tier arena – is an extension of Korean racing's oddball make-up.