Deep Impact's son Elzamee joins Hong Kong's gelded masses
The Hong Kong Jockey Club has ambitions to be a stallion-making circuit but geldings still dominate the stable blocks.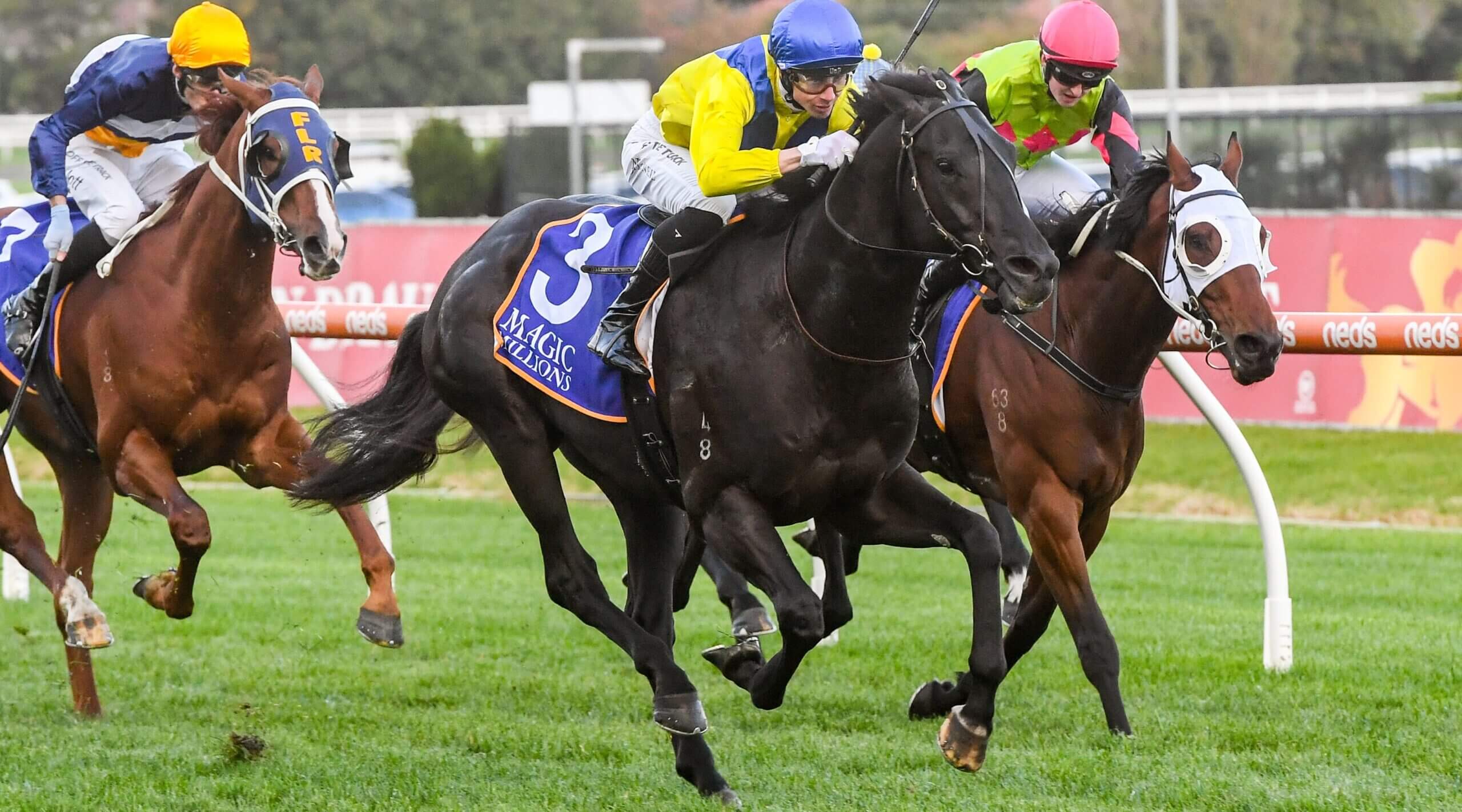 Elzamee scores at Caulfield in May. (Photo by Brett Holburt/Racing Photos via Getty Images)
Caspar Fownes took delivery of two smart Australian imports this week, including the late Deep Impact's well-bred son Elzamee, whose acclimatisation to the tough Hong Kong environment has been aided by a pre-arrival surgery that certainly falls into the 'routine' category.
Hong Kong's active racehorse population is 98 percent geldings with only 25 colts, two fillies and two rigs among the 1,150 horses currently stabled at Sha Tin and Conghua. Elzamee – listed as brand number H120 and yet to receive his registered Hong Kong name – is just the latest blue blood to have his reproductive potential removed in the interests of practicality.
The four-year-old was bought to race and the accepted gospel around Sha Tin is that success is far more achievable when distracting hormones are reduced. With two-storey stables, a noisy built-up environment, no turn-out paddocks, heat, humidity and an exacting daily routine on the flat dirt training tracks, colts are more difficult to manage and their fitness is harder to maintain.
"We made the decision to geld him," Fownes told the Report. "He looks a nice horse, on paper, and I said to the owners, if we take his balls out, there's a chance he might go on with it."