Costa's Jebel Ali 'rebuild' is already reaping Meydan reward
Dubai new boy Michael Costa didn't have to wait long for his first Carnival success and he expects more Meydan triumphs ongoing, as he works to unlock the potential of Sheikh Ahmed Al Maktoum's Jebel Ali Stables.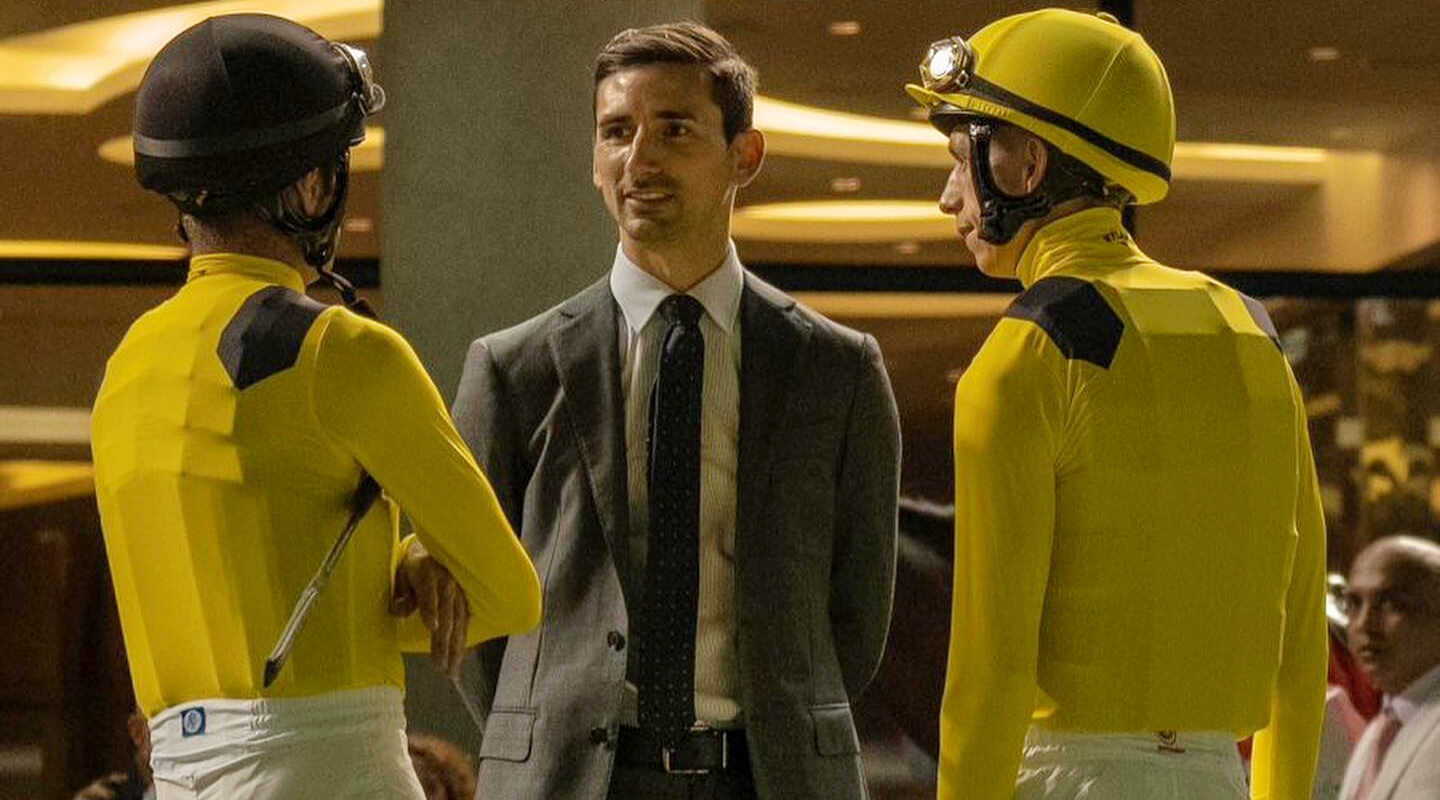 Michael Costa is enjoying success with the black and yellow colours of Sheikh Ahmed Al Maktoum. (Photo supplied)
Michael Costa knows what it takes to build something from nothing. "Brick by brick," he said, "horse by horse," he put in what little cash he had and worked long, exhausting days to rise from Sydney stable hand to one-horse trainer to the master of a 120-horse Gold Coast stable, all within a decade: and then he moved on.
Sheikh Ahmed bin Rashid Al Maktoum's people came knocking last summer and the Australian is building again, but this time upon a foundation that has long been in place, at the Sheikh's Jebel Ali Stables in Dubai: he is just a few months into rebuilding the string and improving the fortunes, he hopes, of a stable that has for too long failed to fulfil its potential.
"The goal for this season is to get the greatest out of every horse we've got in the barn," he told Asian Racing Report. "Everyone is telling us how good we're going but we're not getting ahead of ourselves, we're definitely rebuilding for the next couple of years and that's exciting as to what's going to be coming in the future.
"We've got 63 horses at the moment, not all in work, but on the complex. 15 to 20 will be dispersed and sold at the end of the season, we will buy yearlings and bring those along, and the goal would be to build a team of 80 horses for season 2023-24."
Last weekend, having seen off a bout of Covid, he had his first Dubai Carnival runner, on opening night: Mouheeb carried the Sheikh's famous yellow and black silks to third place in the G3 Dubawi Stakes, three lengths behind the 2022 G1 Dubai Golden Shaheen hero Switzerland; two days later, he welcomed his first Carnival victor, Nibraas.