The bad business decisions that could lead to David Vandyke's biggest-ever payday
A life based on principles saved David Vandyke from addiction and he isn't going to stop now that he is training, writes Michael Cox.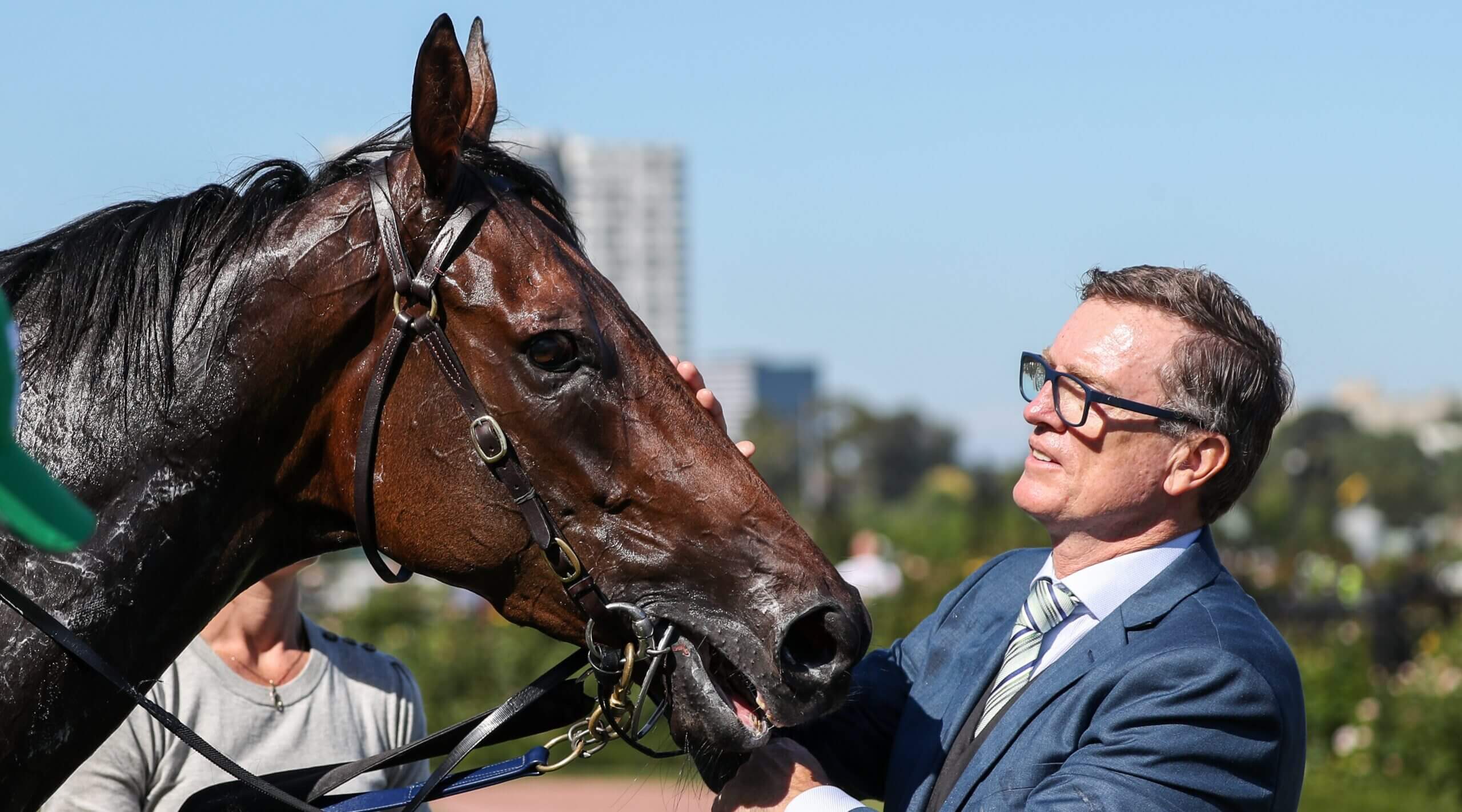 Trainer David Vandyke after Alligator Blood's G1 Australian Guineas win. (Photo by George Salpigtidis/Getty Images)
On the face of it, David Vandyke keeps making bad business decisions. 
When the idea is put to him in the warm pre-dawn stillness at Sunshine Coast Racecourse  – that the biggest decisions he has made don't make much business sense – he explains how, while they may not have been easy, they made perfect sense, then and now. 
 "They may have cost me money but I don't work on that plane … but if I did I would probably still be in Sydney," Vandyke says. "The decision to move to the Sunshine Coast – from a worldly, successful vantage point, appeared – or could have been interpreted, as a backward step. It was the right step for me, and that was all that mattered." 
A notoriously early riser – his alarm sounds before 2am most mornings – it is not yet 6am but Vandyke is halfway through a normal person's working day, sitting with the silence, four stories up in the racecourse grandstand. 
He has checked each horse individually, feeds are done and he awaits the horses scheduled for fast work that morning. A magpie – knowing the regimented routine of the grandstand loner – swoops in for a pinch of mince Vandyke prepares each evening and brings for the birds each morning in a small plastic container. 
As idyllic as this scene seems, the move from bustling Warwick Farm to the serenity of the Sunshine Coast was one of those 'bad' business decisions. When Vandyke won his maiden Group 1 in the 2016 Sires' Produce with Yankee Rose, he had hauled his career, and life, from the scrap heap.
However the trainer wanted to frame his "lifestyle" decision to move north, most experts thought it was likely that his first Group 1 winner would be his last.