COMMENT | Target 50: What an Australian racing calendar looks like with 24 fewer Group 1s
Ahead of the first of 74 Group 1s this season, it is clear that there are too many Australian races run at the elite level. So what does the Group 1 calendar look like cut back to 50?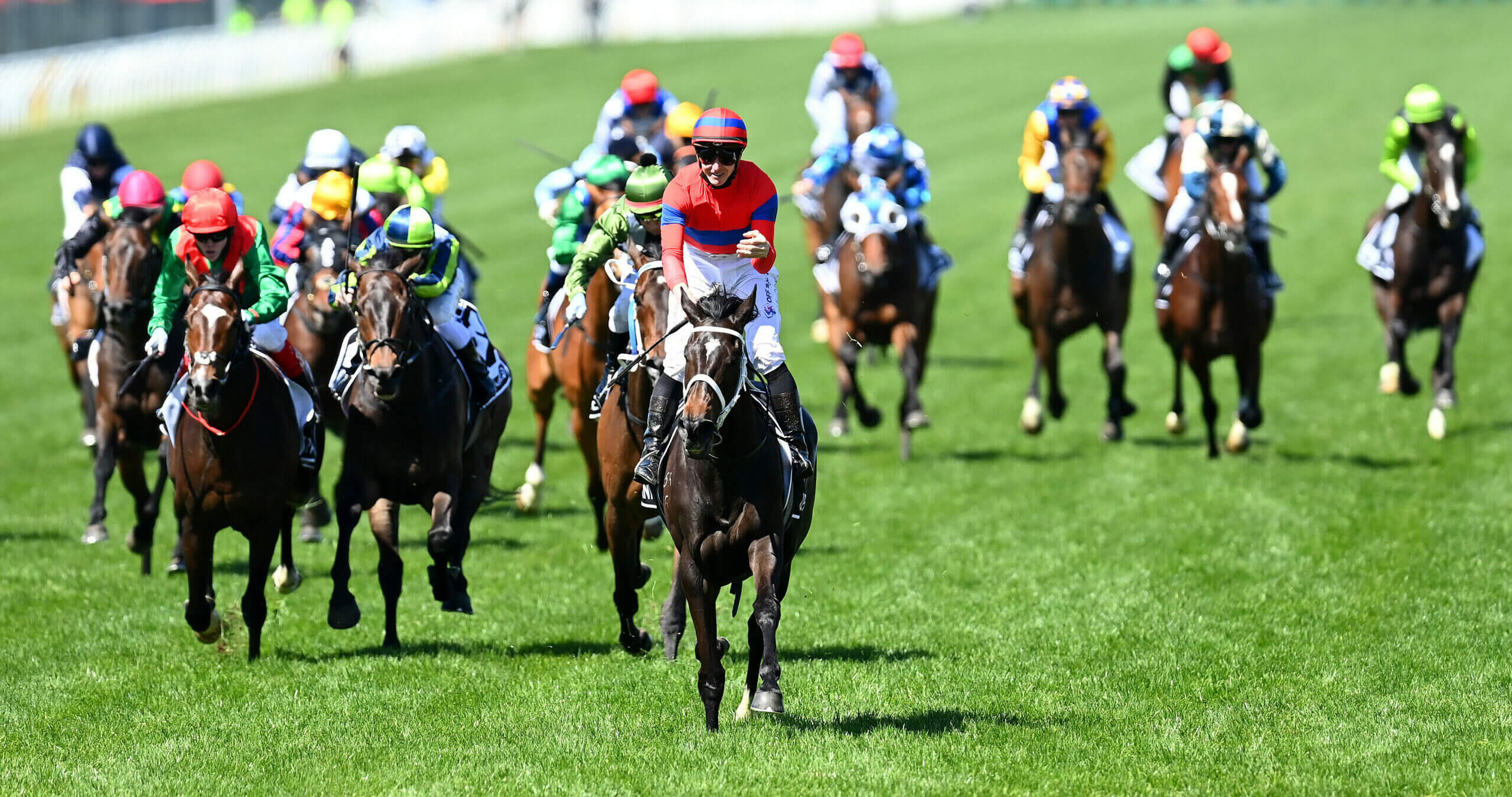 James McDonald celebrates winning the Melbourne Cup on Verry Elleegant. (Photo by Quinn Rooney/Getty Images)
The Australian calendar is overgrown with supposedly elite races, so let's get the slasher out and cut back the weeds to promote the premium crop. What does an Australian racing calendar look like with 50 Group 1 races instead of 74?
The initial establishment of the international pattern in the 1970s described Group 1 races as 'Classic and other races of championship standard having major international importance.'
Therefore the criteria that is most important when wielding a scythe through the Australian Group 1 calendar is that they must be 'championship races'. That is, they must be the best race for their category (age, sex, conditions) in that distance range at that time of year.
We have gone through each category/distance range of races and come up with the races we think should stay and the ones that should be demoted in this 50-race scenario.
Two-Year-Old Races
There are five two-year old Group 1 races in Australia, spread across the autumn/winter. Four of the five fit the category of 'championship races' in that their geography and timing help determine the best two-year-olds in Australia. The question is whether there is enough of a differentiation between the Sires and the Champagne in Sydney.
The Champagne Stakes misses the cut as there is a question if it is a genuine championship race in its own right at that time of year. Because of its timing and geography, the 1600-metre JJ Atkins Stakes in Brisbane deserves to stand alone as the mile two-year-old championship.
Demote: Champagne Stakes
Net: Minus one