Only a Group 2: Sapporo Kinen provides ideal balance for Sodashi and co
Japan's Group 2 races fulfil their purpose confidently while Australia, Britain and Hong Kong struggle to see past the Group 1 fixation.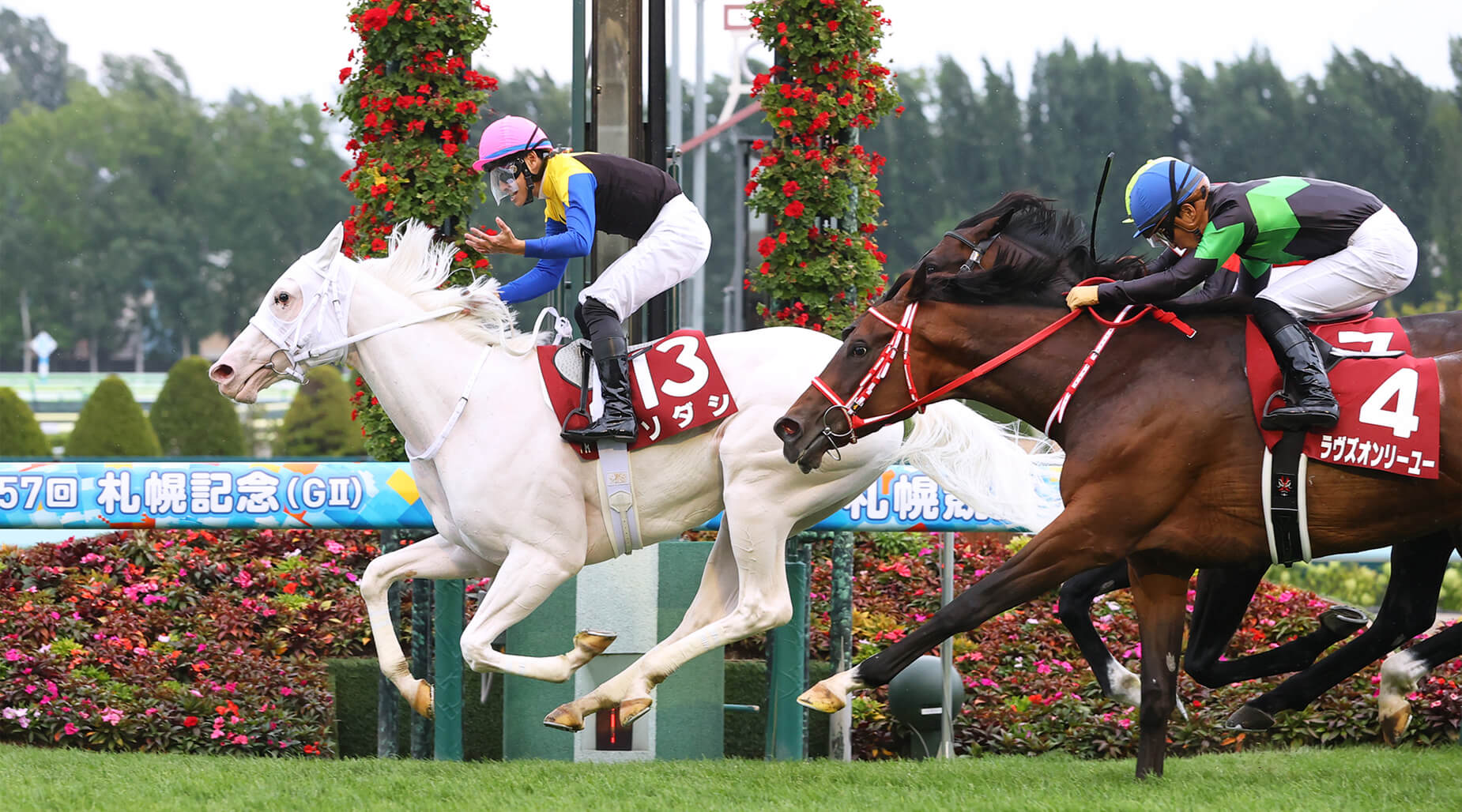 Sodashi takes out the 2021 Sapporo Kinen. The 'White Wonder' will seek to defend her crown in the G2 feature this year. (Photo by JRA)
Japan's summer lull will begin the quickening lift towards an autumn peak when Sodashi takes her superstar allure to Sapporo on Sunday for the Sapporo Kinen, a contest that fits beautifully the measure of its being.
The 2000-metre contest attracted five Group 1 winners at the nominations stage, which is not at all out of the ordinary: Sodashi herself won the race last year and 11 other winners this century have also triumphed at Group 1 level including Normcore, Blast Onepiece, Neorealism, Harp Star and Admire Moon.
The importance of the race as a step-up to the autumn features becomes even clearer when you begin to catalogue the defeated: the mighty Maurice as a short-odds favourite in 2016 and last year Loves Only You en route to her heroics at Del Mar and Sha Tin.
Such a roll call might prompt elevation to Group 1 level on other shores but the Sapporo Kinen as it stands is a Group 2 race without need of pretension; it achieves exactly what the Pattern requires of it and the product each year is an enthralling race of genuine quality.