COMMENT | Steward talent drain a priority with Van Gestel set for departure
Marc Van Gestel's appointment to the role of chief steward in Hong Kong continues the flow from the Racing NSW talent pipeline but is enough being done to ensure the pool won't run dry in Sydney?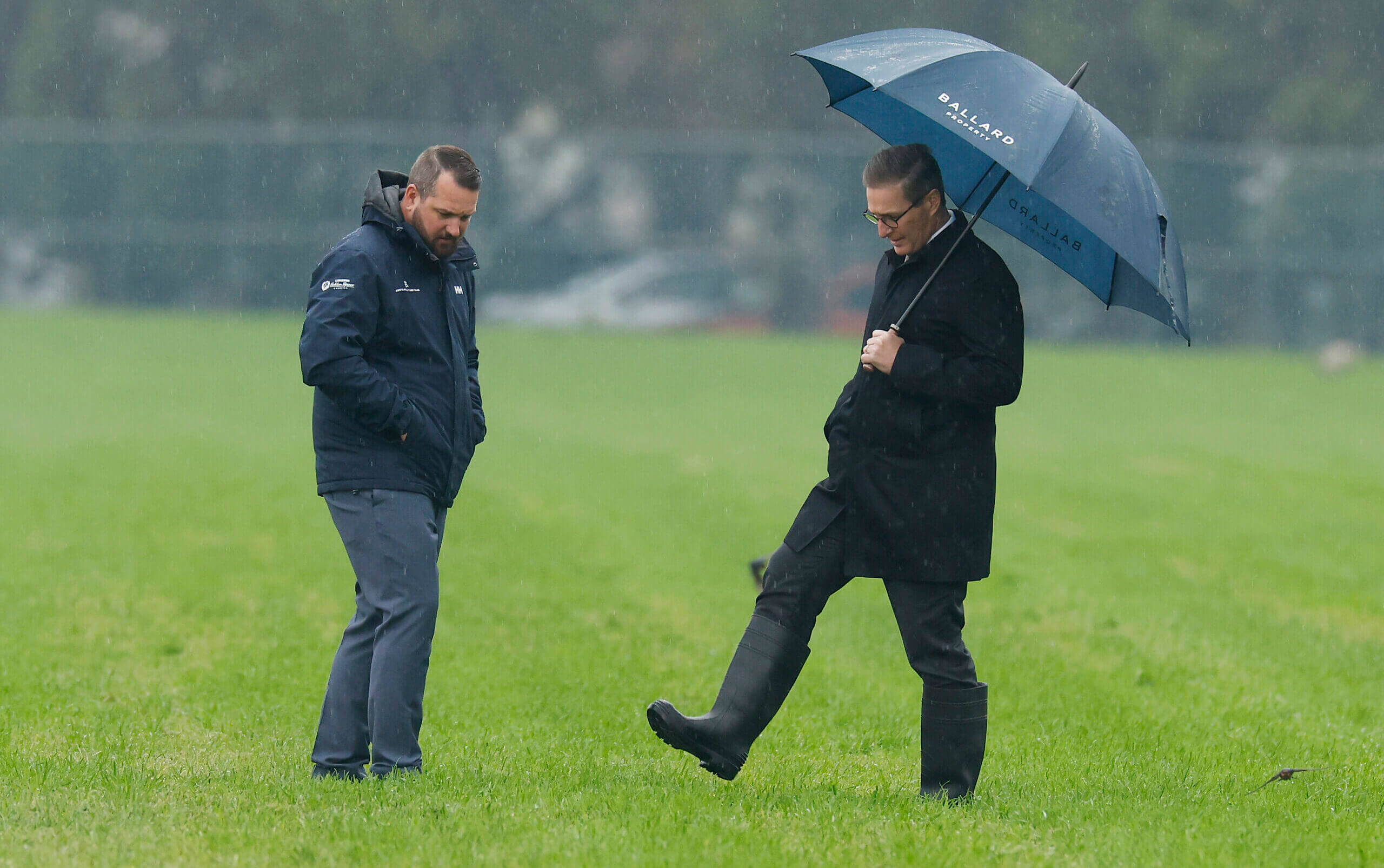 Chief Steward Marc Van Gestel (right) and Track Manager Shaun Patterson inspect the track at Rosehill Gardens. (Photo by Mark Evans/Getty Images)
The Sydney stewards room has long been considered the gold standard when it comes to integrity in world racing, so it was no surprise to see Marc Van Gestel poached by the Hong Kong Jockey Club.
Van Gestel will move to Hong Kong after October's The Everest and after a few months of settling in under the HKJC's current chief steward Kim Kelly, is expected to transition to the top job early next year.
After more than three decades with RNSW, the last six as chief, Van Gestel will follow a lineage in Hong Kong that can be charted back to his first boss as a cadet, John Schreck, through Kelly and Jamie Stier, making him the fourth straight chief steward to come via the Sydney stewards' panel.
Terry Bailey – recruited by Schreck to Sydney out of country Queensland as a teenager – had already moved to Hong Kong last year to replace another former Sydney-based stipe Steve Railton.
The Sydney talent production line is impressive but today's appointments are the fruits born of foundation work decades ago, much of it by Schreck and the then-ruling Australian Jockey Club.
Railton has returned to Sydney, but it has been a mostly one-way flow of talent. It leads to the question of whether Racing NSW executives prioritise stewarding and integrity as much as the Hong Kong Jockey Club decision-makers do.