COMMENT | Down to the wire – Why Kiwis keep coming up trumps in Australia's best races
While commercial thoroughbred breeding has never been as powerful as it is right now in Australia, New Zealand-bred horses continue to win many of Australia's best races. Bren O'Brien investigates the Kiwi philosophy that underpins that success.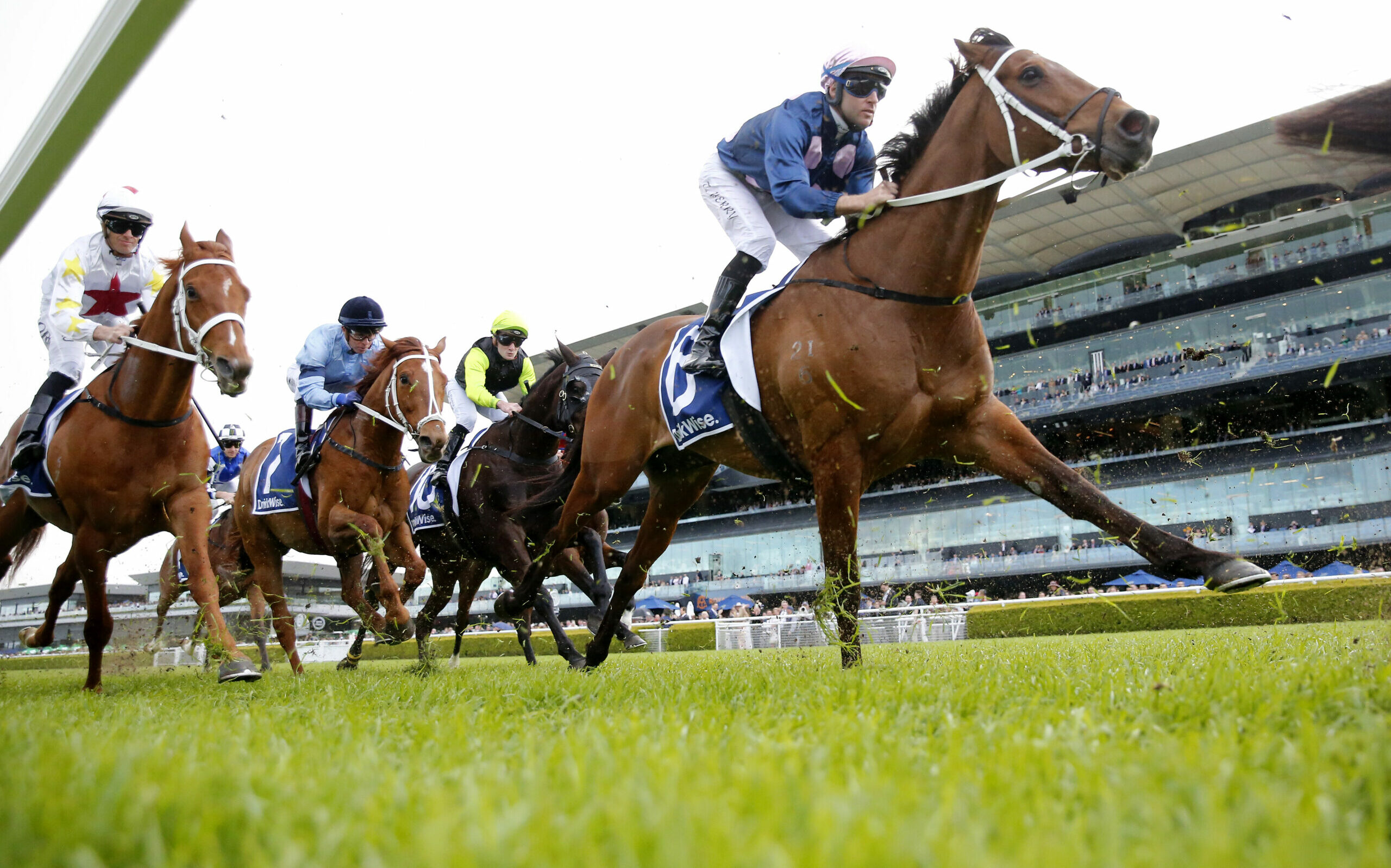 Tommy Berry and No Compromise on their way to win the Metropolitan on Saturday. (Photo by Mark Evans/Getty Images)
The New Zealand ability to make the best out of what you are presented with has been popularised as the 'Number 8 Wire' mentality.
The fencing wire, ubiquitous in its use on New Zealand farms over the generations, became a national symbol for Kiwi ingenuity, of the 'can-do' pioneering attitude which has helped a fledgling nation overcome isolation and scarcity of resources.
A similarly adaptable and innovative approach has sustained New Zealand thoroughbred breeding over many years.
At a relative disadvantage to better resourced Australian counterparts, the Kiwis have had to be very canny in how they invest in bloodstock, backing a quality over quantity model, focussing on pedigree and producing horses that may not always excel in the sales ring, but continue, as they did on Saturday, to come up trumps in Australia's best staying races.
In 2013, Curraghmore's Gordon Cunningham paid AU$23,000 for Baggy Green. By Galileo out of a Danehill daughter of five-time Group 1 winner and Prix de l'Arc de Triomphe runner-up, User Friendly, it would be a pedigree which would fetch a pretty penny in most sales houses in the world, but in speed-obsessed Australia, where Galileo was surprisingly on the nose, she was largely overlooked.
Cunningham saw the opportunity, backed in the pedigree and the famous Kiwi pastures as a nursery and Baggy Green subsequently produced two Group 1 winners for him, Tofane and Saturday's G1 Metropolitan Handicap winner No Compromise, before he sold her on in 2017 prior to either of that pair making their racetrack debuts.
It's a pedigree page which has exploded with elite success ever since, with Baggy Green's half-sisters Youngstar and Funstar both becoming Group 1 winners, while her subsequent colt, Benaud, has been placed in a G1 Australian Derby.
As things stand right now, Baggy Green, the $23,000 broodmare, sits at the heart of one of the most valuable female families in this part of the world.
When she was offered for sale earlier this year as part of a Valachi Downs dispersal, Baggy Green was sold for NZ$1.75 million to Yulong Stud, who also bought her Ocean Park yearling filly, for NZ$460,000.
A month earlier Yueshang Zhang's massively expanding Yulong outfit, who are about to become Australasia's biggest breeding outfit, had paid $3.1 million for the triple Group 1 winner Tofane.
The underbidder on Tofane was Katsumi Yoshida of Japan's Northern Farm, who had already purchased Youngstar for AU$1.4 million and Funstar for AU$2.7 million over the past two years.
None of these riches have flowed back to Cunningham, but he can take satisfaction in knowing that taking a different tack to the prevailing market has proven such an amazing success, both on the racetrack and in the sales ring.
Kiwi breeders, even Irish-born ones like Cunningham, have been used to shopping smartly when it comes to building their broodmare bands, and zigging when others are zagging.